Baskin-Robbins Invites Guests To "Fall" In Love With New September Flavor Of The Month And Seasonal Frozen Treats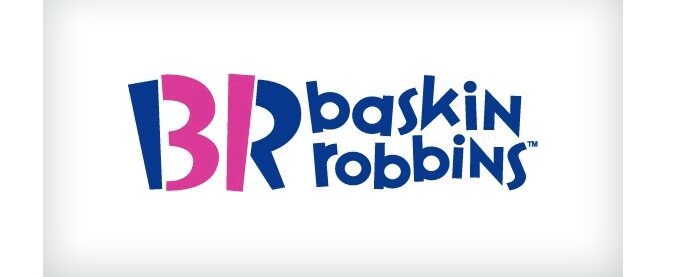 CANTON, Mass. (September 2, 2014) – Baskin-Robbins, the world's largest chain of ice cream specialty shops, is helping guests get ready for the fall season with its new September Flavor of the Month, Pumpkin Cheesecake. This new addition offers a twist on classic fall flavor favorites and features pumpkin and cheesecake-flavored ice cream, ginger snap cookie pieces and a cinnamon cream cheese ribbon.
Baskin-Robbins is also offering guests a mouth-watering variety of seasonal ice cream flavors this fall at select participating shops nationwide:
German Chocolate Cake: Swiss chocolate ice cream with coconut, walnut pieces, fudge brownie pieces and caramel ribbon.
Peanut Butter 'N Jelly – Peanut-butter-flavored ice cream with grape jelly and peanut butter ribbons.
Quarterback Crunch: Vanilla-flavored ice cream with rice crunchies in a chocolate-flavored coating, and a caramel ribbon.
S'More the Merrier – Marshmallow and graham cracker-flavored ice cream that features milk chocolate chips and a crunchy graham cracker ribbon.
September is one of the most popular birthday months of the year, and Baskin-Robbins is helping guests celebrate birthdays nationwide with its Too Cute Cupcake Cake and Celebration Party Cake. The Too Cute Cupcake Cake is an oversized cupcake made of ice cream and cake. The Celebration Party Cake is a streamer- and confetti-topped cake that is a colorful addition to any birthday party. The cakes can be customized with a guest's favorite ice cream and cake flavors, and can be ordered at participating Baskin-Robbins restaurants nationwide or online through Baskin-Robbins' online cake ordering website.
"Pumpkin is one of the most popular flavors during the fall season, so we wanted to offer our guests a fun twist on this classic flavor with our new Pumpkin Cheesecake Flavor of the Month," said Jeff Miller, Executive Chef and Vice President of Product Innovation at Dunkin' Brands. "September is also a very popular month for birthdays, and our featured ice cream cakes can sweeten any birthday party while celebrating with friends and family."
The Pumpkin Cheesecake Flavor of the Month can be enjoyed by the scoop, in an ice cream cake or as a milkshake and is also available in fresh-packed containers for guests to take home and enjoy with family and friends. Through the end of the year, guests can also upgrade their double scoop of ice cream with a free freshly-baked waffle cone.
Quarterback Crunch® Ice Cream
About Baskin-Robbins
Named the top ice cream and frozen dessert franchise in the United States by Entrepreneur magazine's 35th annual Franchise 500® ranking, Baskin-Robbins is the world's largest chain of ice cream specialty shops. Baskin-Robbins creates and markets innovative, premium hard scoop ice cream and soft serve, custom ice cream cakes and a full range of beverages, providing quality and value to consumers at 7,300 retail shops in nearly 50 countries. Baskin-Robbins was founded in 1945 by two ice cream enthusiasts whose passion led to the creation of more than 1,000 ice cream flavors and a wide variety of delicious treats. In 2013, more than 13 million ice cream cakes were sold in Baskin-Robbins shops worldwide. Headquartered in Canton, Mass., Baskin-Robbins is part of the Dunkin' Brands Group, Inc. (Nasdaq: DNKN) family of companies. For further information, visit www.BaskinRobbins.com.