Barclays to Launch Rise in India in Partnership with 91Springboard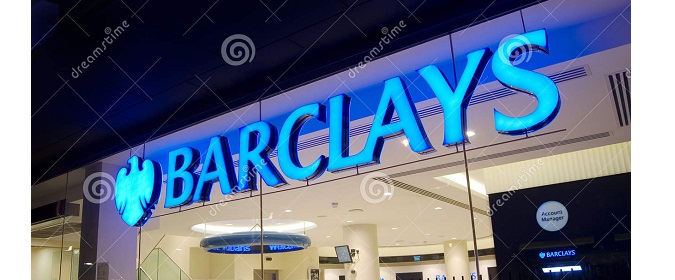 Barclays, in partnership with 91springboard, will launch Rise in India during the second quarter of 2016. Rise is a network of physical spaces and a virtual community designed to bring together the world's brightest thinkers and doers to create the future of financial technology.
The new site in Mumbai marks Barclays' expansion of its Rise programme to a fifth country, following the already opened London, Manchester,  New York and Cape Town Rise hubs and the soon to open Tel Aviv location.
The partnership with 91springboard will include the setting up of a physical hub located in the heart of Mumbai, the country's financial capital. Rise Mumbai will provide technology entrepreneurs in India access to a global network of experts, businesses and partners, empowering them for rapid scale and growth.
Lubaina Manji, Head of Rise and Group Innovation Office, Barclays, said, "We are very excited about the launch of Rise in India. With this, we intend to provide a model for global collaboration, innovation and growth in financial technology to the budding fintech entrepreneurial eco-system in India, enabling them to grow and achieve the scale and success they deserve."
Rise Mumbai will be a state-of-the-art space offering co-working facilities, events and meeting spaces and a number of programmes designed to co-create the future of financial services. In addition to the world-class infrastructure facilities, entrepreneurs working out of this space will also gain access to Barclays mentors and will be linked to all of the Rise global sites.. Rise effectively combines the agility and disruption of start-ups with the expertise and scale of Barclays creating a unique synthesis of speed and security, youth and wisdom, ideas and knowledge.
Varun Chawla, co-founder, 91springboard said, "We are thrilled to partner with Barclays to offer Indian entrepreneurs the ability to connect with global mentors and startups. The knowledge, networks, and opportunities that this partnership will unleash is sure to be a game changer for entrepreneurs globally!"
The Rise platform and creation of an ecosystem of fintech start-ups will allow people from different geographies to interact with each other. The partnership with 91springboard will give the Rise network instant access to the former's start-up community currently spread across six cities in India.
About Barclays
Barclays is a transatlantic consumer, corporate and investment bank offering products and services across personal, corporate and investment banking, credit cards and wealth management, with a strong presence in our two home markets of the UK and the US.
With over 325 years of history and expertise in banking, Barclays operates in over 40 countries and employs approximately 130,000 people. Barclays moves, lends, invests and protects money for customers and clients worldwide.