Barclays Launches Pioneering Range of Green Corporate Banking Products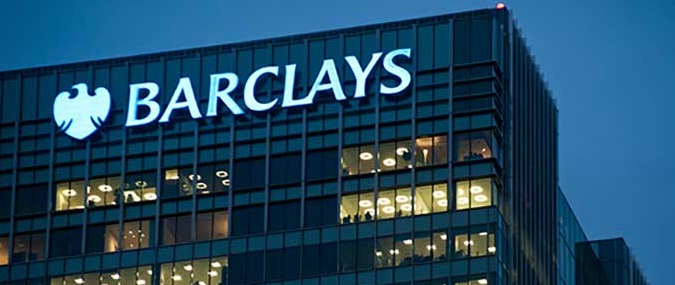 • Green Corporate Banking products including loans, deposits, asset finance and innovation finance set to hit the market 
• Product eligibility backed by Barclays' industry-leading Green Product Framework, developed with Sustainalytics 
• Move builds on success of recent €500m green bond, the first issued by a UK bank, backed solely by UK assets 
Barclays Corporate Banking announces the launch of a suite of Green Finance products, designed to help the bank's clients fund more sustainable projects in the UK and around the world. By accessing specific products aimed at encouraging investment in sustainable activity, Barclays' clients will be able to accelerate their investment in green initiatives and support the transition to a low-carbon and sustainable economy.
Recognising the need to support companies of all sizes and across a breadth of sectors to fulfil their green ambitions, Barclays has created a range of tailored products, which represent real innovation in the evolving green finance market. These are:
• Green Loans, targeting larger clients who need loans of more than £3m across the UK
• International Green Loans, helping international clients invest in green projects around the world
• Green Asset Finance, allowing clients to access more flexible ways of financing assets that support green initiatives
• Green Innovation Finance, backed by the European Investment Fund, aimed at providing funding for SME clients
• Green Deposits, allowing Barclays' largest clients to earmark funds they deposit against Barclays' investments in Green Bonds
There is increasing appetite for more financial support for green initiatives, as businesses recognise the commercial benefits, through reduced costs and increased revenue potential; anticipate increasing regulatory requirements, with governments and regulators urging companies to take action to help deliver the Paris Climate Agreement goals; and respond to the reputational impact, as customers expect businesses to be able to demonstrate their environmental credentials.
Rhian-Mari Thomas, Chair, Barclays Green Banking Council, explains: "Barclays, like so many of our clients, recognises that addressing environmental challenges is not only a necessity but a compelling economic opportunity. We already have an established presence in the green bond market as a successful lead arranger, investor and now issuer so we are delighted to be able to build on our expertise by launching new, innovative green products to help meet the booming demand for green finance from a broader cross-section of our clients. We're excited to be at the forefront of something so game-changing."
To help guarantee the integrity of this drive to support green activity, through market-leading green product development efforts, Barclays worked with Sustainalytics, a global provider of environmental, social and corporate governance research and ratings to develop a Green Product Framework. The bank will use the Framework to identify appropriate projects that will have a positive environmental impact and will therefore qualify for support through one of the new products.
Karl Nolson, Head of Global Lending Group, Barclays Corporate Banking said: "We're seeing a step-change in how businesses approach sustainable investment. For too long, green projects have been viewed as an added extra, but what we're increasingly hearing from our clients is a shift in mindset, with sustainability becoming more central to their overall investment strategy.
"We share that view at Barclays and know that unless sustainability is at the heart of how companies conduct their operations, they will fall behind. As always, we want to help our clients stay ahead in an evolving world, which is why we're proud to be the first major UK bank to devise a range of products targeted exclusively at funding green Corporate Banking investment activity, that will help promote growth now and contribute towards a better, greener, future for all."
Bob Mann, President at Sustainalytics, said: "We are delighted Barclays chose to work with Sustainalytics in the development of their Green Product Framework. The number of new green finance products is surging globally given positive drivers such as market regulations and increased client demand to create more sustainable products and services. Green Product Frameworks, such as Barclays', offer assurance and transparency to the market that financing is being directed towards environmentally impactful activities that align with best practices."
About Barclays
Barclays is a transatlantic consumer and wholesale bank with global reach, offering products and services across personal, corporate and investment banking, credit cards and wealth management, with a strong presence in our two home markets of the UK and the US.