Barclays Launches Budget Bootcamps to Challenge Consumers to Stay on Top of their Finances in 2017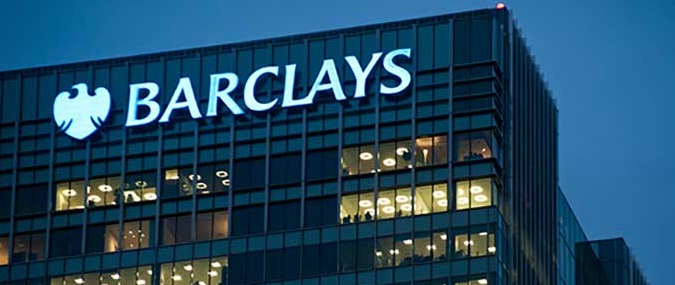 29 per cent of Brits said their New Year's Resolution was to improve fitness levels, while only 12 per cent aim to sort out their finances
To help redress the balance, Barclays is working with Olympic gold medallist Victoria Pendleton to pilot Budget Bootcamps
The speedy sessions will combine a physical workout with finance tips, helping everyone get "financially fit" in 2017
To improve the nation's financial health in 2017, Barclays has partnered with Olympic cyclist Victoria Pendleton to offer Budget Bootcamp sessions this January.
In a first for the UK, these sessions offer a financial MOT with a difference. Time-poor consumers will have the chance to get their new fitness and financial regimes off to a good start with an exclusive spin class from Olympian Victoria Pendleton, followed by a financial health check from Clare Francis, Barclays' Savings and Investments Director.
The sessions have been introduced after Barclays research revealed that while eating healthily (30 per cent) and improving fitness (29 per cent) are the nation's most popular New Year's Resolutions for 2017, finances are much lower down on the agenda. Just over one in ten Brits (12 per cent) said that they planned to sort out their finances in the New Year and 17 per cent said that they would try to spend less.
Many Brits also admitted taking additional steps to avoid confronting their financial affairs. In fact, seventeen per cent of those surveyed said they would use a credit card over cash or their debit card and 14 per cent confessed to not checking their bank statements – preferring to stay in the dark on their current account balance.
Preference for exercise over financial health even extends to avoiding simple finance tasks, with respondents admitting they'd rather do press-ups than pay their credit card bills.
To help tackle this, Clare Francis from Barclays will be on hand at the Budget Bootcamp sessions, answering questions and giving expert tips for getting into better financial shape.
Clare Francis, Savings and Investments Director at Barclays, said: "Taking control of your finances is one of the most empowering things you can do. Yet respondents to our survey admitted they would prefer to avoid simple finance tasks and do press-ups than pay their credit card bills! We understand that tackling your finances can be daunting but our Budget Bootcamps are designed to help and show that bite-sized chunks of time are all you need to move forward and start achieving your financial goals."
Victoria Pendleton commented: "You can apply the same principles around good physical health as you can to your money. It's all about regular sessions and taking small steps in the right direction – Barclays Budget Bootcamps are a fun way to introduce a taster of fitness and budgeting in a short slot that could even fit into a lunch break."
Budget Bootcamp classes are open to everyone, and a session will be taking place in Central London, on Sunday 29th January. Enter a competition to win a space through Barclays Twitter (twitter.com/BarclaysUK) and Facebook pages (facebook.com/BarclaysUK).
Top tips to manage your finances in 2017 from Clare Francis at Barclays:
Pay off expensive debtsDragging old debts into 2017 will not only restrict what you can spend, but also dampen your plans for the year. Check the interest rates on your outstanding debts and pay off the most expensive first. Consider transferring debt onto a 0% credit card or lower rate personal loan, which will save you from paying over the odds in interest.
Set your savings goalsNew Year's resolutions are often short-lived – plan your savings goals around what you want to achieve in 2017, and beyond. Having a reason to save can really help you get into the habit of putting money away regularly. And understanding the different savings options available will help when it comes to setting your goals. Online tools like Barclays Finance Manager can help you set savings goals and monitor your progress.
Get important financial dates in your diary nowThere are a couple of important dates you should keep in your diary to help keep your finances on track. Mark the self-assessment deadline (midnight on 31st January) and the end of the tax year (5th April) to plan ahead and avoid unnecessary fines.
Think about all your optionsLet 2017 be the year you shake up your savings! As well as a cash ISA, you might want to consider an investment / stocks and shares ISA. With interest rates so low at the moment, investing could be worth considering if you have longer term financial goals, such as retirement or your children's university education, because it offers the potential for higher returns. However, there is additional risk involved so investing won't suit everyone.

Barclays current account customers can now take out an Investment ISA through our new, straightforward direct investing service. The 2016/17 ISA allowance is £15,240, increasing to £20,000 in the 2017/2018 tax year.

Be a savvy financial shopperIt's important to do your research to make sure your money is working as hard as it can for you. There are current accounts available that offer cashback and additional benefits and rewards, even if you regularly use your overdraft. Barclays Blue Rewards offers customers a loyalty reward of up to £7 each month (increasing to up to £16 a month if you hold additional products), plus cashback from over 200 retailers when you shop – all for just £3 a month.
Join your company's pension scheme
It's never too early to start saving for your retirement, and one of the best ways to do this is to join your company's pension scheme. Many people will be enrolled automatically, so you may not have to do anything. If you don't have the option of a workplace scheme (if you are self-employed, for example) you could consider setting up a personal pension.
Top fitness tips from Victoria Pendleton:
Be honest with yourself at every phaseDon't bend the facts or lose track of your good work. Keep a food and activity diary, make a specific plan of what you want to achieve each week and most importantly log what you do and honestly review it…. and reward yourself when you meet a landmark.
Change up your dietCut out the processed carbohydrate and refined sugars. Eat more simply constructed meals with lots of vegetables, so you understand exactly what is going in. When people start a new exercise routine, it can come with perceived permission to fill-up on carbohydrates and sugars, whereas more often than not it undoes all the hard work that went in.
Don't watch the scalesInstead, go on the fit of tailored clothes. Your weight can fluctuate and even increase when muscle is built up, despite more often than not there being no visual signs to speak of.
Distract yourselfWant to catch up on the phone with a friend? A great reason to go for a walk somewhere quiet, burning the calories while you chat. Or spend a little time constructing some playlists of your favourite music for a pre-determined time frame.
Rope in family and friends – become a teamIt's always more fun and easy to stay committed to a goal if you are doing it with others – you will all help each other keep on track. Why not take up a new sport and share your experiences. Often, we unknowingly give away great advice and support to those around us so make the most of it.
Be prepared Pack your kit the night before, lay out those running clothes at the end of the bed, breakfast organised and ready in the kitchen, healthy post-workout snacks pre-packed and ready to go. Deliberating is never helpful when faced with a frosty dark morning so take all the thinking out of the process. Autopilot works best!
About Barclays
Barclays is a transatlantic consumer, corporate and investment bank offering products and services across personal, corporate and investment banking, credit cards and wealth management, with a strong presence in our two home markets of the UK and the US.