Barclays Christmas cracker – 1.29% two year tracker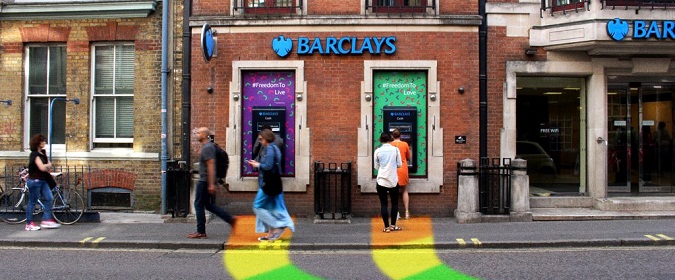 During recent weeks, fixed rates have been lowered to new levels but variable rates still offer significant value to customers. Barclays is extending its new 2 year tracker at 0.79 per cent over BBBR* for house purchases following its popularity in the remortgage market.
New residential products
From 16 December, Barclays is also helping customers save money on their mortgage payments with the announcement of a new 2 year fixed rate deal.
•             2 year tracker at BBBR*+0.79 per cent at up to 60 per cent LTV – now available for purchase and remortgage with a pay rate of 1.29 per cent
•             2 year fixed rate of 1.77 per cent at up to 70 per cent LTV – for remortgage only
Each of these new mortgage products comes with a £999 application fee.
Barclays is also extending the end dates for all Residential and Buy To Let fixed rate products by three months, allowing customers to benefit from their current rate for this additional period of time.

Stamp Duty
Stamp Duty changes announced in the Autumn statement are a hugely positive boost for the general housing and mortgage markets, with the vast majority of future mortgage transactions benefitting.
In response Barclays is currently waiving the £150 product switching fee for pipeline transactions substituting products between now and the end of January 2015. Those who are currently in the homebuying chain may want to consider revisiting their mortgage arrangements.  Using the savings brought about by the Stamp Duty changes to reduce the mortgage amount could lead to considerable longer term savings, especially if a lower LTV bracket is achieved.
Andy Gray, Managing Director of Mortgages for Barclays, said: "Christmas can often be an expensive time of year and the changes we are making are designed to help customers save money, whether they are homebuyers or homemovers. Introducing these new rates and waiving the £150 product switching fee will benefit our customers and may help to ease the financial burden involved in buying and moving house."
A summary of Barclays' full changes is below.
Product
LTV (%)
Old Rate
New Rate
Application Fee
Min Loan
Max Loan
OpenMarket Fixed Rates
2 Year Fixed
70
1.79%
1.77%
£999
£5,000
£1,000,000
Tracker
2 Year Fixed
60
New
BBBR +0.79%
£999
£5,000
£1,000,000
House hunters can download the Barclays Homeowner app to find a dream home, calculate borrowing and for direct access to estate agents and mortgage specialists
Notes to editors
*BBBR (Barclays Bank Base Rate) tracks the Bank of England Base Rate (currently 0.5 per cent) but is not guaranteed to always do so.
About Barclays
Barclays is an international financial services provider engaged in personal banking, credit cards, corporate and investment banking and wealth management with an extensive presence in Europe, the Americas, Africa and Asia. Barclays' purpose is to help people achieve their ambitions – in the right way.
With over 300 years of history and expertise in banking, Barclays operates in over 50 countries and employs approximately 135,000 people. Barclays moves, lends, invests and protects money for customers and clients worldwide.