Barclaycard and AGCO Parts Announce Co-branded Credit Card for British Farming Businesses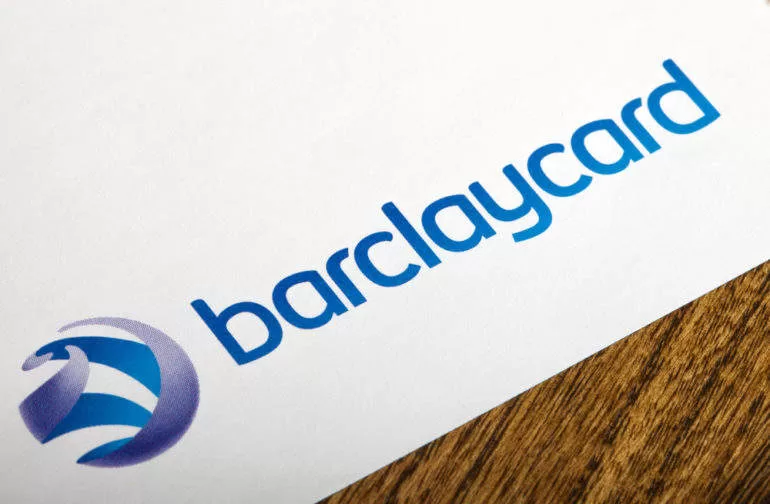 Cardholders can benefit from extended interest-free credit on purchases at participating AGCO dealers*
The new card can also be used anywhere Mastercard commercial cards are accepted
Businesses can use the card to make purchases without tying up important capital, helping them to manage cash flow, in order to grow and diversify
Barclaycard, which has been helping make businesses successful for more than 50 years, has announced a partnership with AGCO, a worldwide manufacturer and distributor of agricultural equipment and solutions, to launch a new credit card for British farming businesses
The AGCO Parts credit card, a co-branded card issued by Barclaycard on the Mastercard network, has been launched through the AGCO Parts operation, which supplies parts and after-sales services for AGCO's leading farm machinery brands including Fendt, Massey Ferguson, Valtra and Challenger.
The no-fee credit card enables cardholders to enjoy an extended interest-free credit period of up to 116 days when used for purchases at any participating AGCO dealer, provided the statement balance is paid in full and on time*. This is 60 days longer than a typical business credit card.
Purchases can be made in-store or via the AGCO dealer's website and cover all products and services available from the dealership, not just AGCO brands. Cardholders will also benefit from up to 56 days' interest-free credit on purchases made anywhere a Mastercard commercial card is accepted**.
Ian Reid, Director of Small Business at Barclaycard, said: "Agriculture continues to be a key focus area for us and we have been supporting farmers for many years, developing a deep and unique insight into the industry and the challenges that it has faced. While cash flow management is crucial for any growing business, seasonal fluctuations and volatile market conditions make it all the more challenging in this sector. That's why we are delighted to be partnering with AGCO to provide farmers with even greater flexibility when it comes to maintaining a healthy cash flow, whilst helping them to grow and diversify."
Pete Winterbottom, AGCO Manager of European Parts Marketing, said: "We continue to work ever-closer with our dealers to provide customers with high-quality support and innovative new ways to help run their farm and agricultural contracting businesses more smoothly. Customers often want longer to pay and the AGCO Parts credit card gives them extended interest-free credit facilities of up to 116 days. In effect that's giving cardholders until the end of the third month after the purchase month with AGCO dealers to settle their bill.
"Our research into the potential for a credit card in the farm machinery market revealed keen demand from our dealers and end-users. We know that farmers use credit cards to buy immediately and pay back later – now it can be much later."
his announcement is the latest in a series of Barclaycard co-branded credit card partnerships, which began with builders' merchants Travis Perkins and Toolstation last year.
Last year Barclays also announced the launch of a dedicated agri-tech team focused on supporting UK start-ups to connect with the farming community, and it has over one hundred and fifty agriculture relationship managers working across the UK to support businesses within their local communities and help them plan for the future.
*Transactions must be made on the co-branded card. The interest-free period of up to 116 days applies when the customer pays their statement balance, apart from the extended interest free balance, in full and on time.
**The interest-free period of up to 56 days applies to any purchase when the customer pays their statement balance in full and on time.
Applicants must be a £10k+ business based in England, Scotland or Wales. Directors and employees of the business must be at least 18 years of age. A business bank account is also required. Applicants are subject to status. Currently, the AGCO Parts Credit Card is not available to customers in Northern Ireland, Eire or the Channel Islands.
For more information, or to make an application, please visit:
barclaycard.co.uk/agcoparts-credit-card.
About Barclaycard
Barclaycard, part of Barclays Bank PLC, is a leading global payment business that helps consumers, retailers and businesses to make and take payments flexibly, and to access short-term credit and point-of-sale finance. In 2018 we processed nearly £268bn in transactions globally. Barclaycard is a pioneer of new forms of payment and is at the forefront of developing viable contactless and mobile payment schemes for today and cutting-edge forms of payment for the future. We also partner with a wide range of organisations across the globe to offer their customers or members payment options and credit.
home.barclaycard
Follow us on Twitter @BarclaycardNews
About AGCO
AGC (NYSE:AGCO) is a global leader in the design, manufacture and distribution of agricultural solutions and delivers high-tech solutions for farmers feeding the world through its full line of equipment and related services. AGCO products are sold through five core brands, Challenger®, Fendt®, GSI®, Massey Ferguson® and Valtra®, supported by Fuse® smart farming solutions. Founded in 1990 and headquartered in Duluth, Georgia, USA, AGCO had net sales of $9.4 billion in 2018. For more information, visit http://www.AGCOcorp.com. For company news, information and events, please follow us on Twitter: @AGCOCorp. For financial news on Twitter, please follow the hashtag #AGCOIR
Source: Barclaycard