Banks In The United Arab Emirates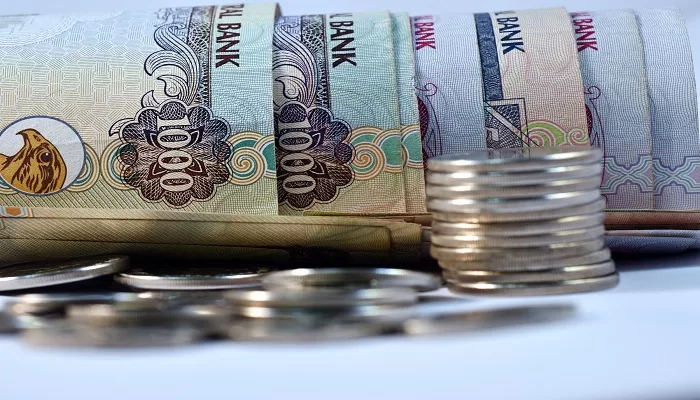 The United Arab Emirates Central Bank is the primary financial regulatory authority in the country. There are 23 local and 26 foreign banks in UAE. Larger banks dominate the country's banking industry, with the five biggest banks accounting for about 60% of the sector's assets. Islamic banking includes 8 full-fledged Islamic banks and 23 Islamic windows set up by conventional banks in UAE, collectively accounting for 19% of the total banking sector assets.
First Abu Dhabi Bank
Who are they?
First Abu Dhabi Bank (FAB) is the largest bank in the UAE. It was formed following a merger between First Gulf Bank (FGB) and National Bank of Abu Dhabi (NBAD). 
FAB offers financial solutions, products and services through its Corporate and Investment Banking and Personal Banking franchises.
Headquartered in Abu Dhabi in Khalifa Business Park, the bank has a presence in five continents: Asia Pacific (APAC), Europe, Americas, Middle East and Africa (EMEA).
First Abu Dhabi Bank was formed as a result of a merger between FGB and NBAD. On July 3 2016, the two UAE banks announced that their boards of directors had voted unanimously on the recommendation to shareholders for the merger of the two entities.
FAB, the UAE's largest bank and one of the world's largest financial institutions offers an extensive range of tailor-made solutions, and products and services, to provide a customised banking experience. Through its strategic offerings, it looks to meet the banking needs of customers across the world via its market-leading Corporate and Investment Banking and Personal Banking franchises. 
Headquartered in Abu Dhabi, in Khalifa Business Park, the bank's international network spans over 19 countries, across the world, providing the global relationships, expertise and financial strength to support local, regional and international businesses seeking to do business at home and abroad. In line with its commitment to put customers first, to Grow Stronger, FAB will continually invest in people and technology to create the most customer-friendly banking experience and will support the growth ambitions of its stakeholders across the global network in which the bank operates. 
To empower its customers and clients to Grow Stronger, FAB is initiating a powerful movement, which goes beyond banking. The Grow Stronger movement represents the bank's promise to support its stakeholders' goals and growth ambitions, providing ideas, tools and expertise to help them become stronger, today and in the future. Through a strong, diversified balance sheet, leading efficiency and a solid corporate governance structure in place, FAB is set to drive growth forward.
In 2019, the bank embarked on its first international expansion with the start of operations in Saudi Arabia.
How do I reach them?
Drop by their office:
Write to them: tbchannel.support@bankfab.com
Call them: +971 2 6920766
Emirates NBD
Who are they?
Emirates NBD Bank PJSC is a Dubai government-owned bank and is one of the largest banking groups in the Middle East in terms of assets.
Emirates NBD was initially formed as National Bank of Dubai (NBD) on 19 June 1963 by then Dubai's ruler Sheikh Rashid bin Saeed Al Maktoum, forming the first national bank established in Dubai. NBD merged with Emirates Bank International (EBI) on 6 March 2007, to form Emirates NBD. 
The bank currently has 233 branches and 1081 ATMs and SDMs in the UAE and overseas and a large social media following, being the only bank in the Middle East ranked among the top 20 in the 'Power 100 Social Media Rankings', compiled by The Financial Brand. It is a major player in the UAE corporate and retail banking arena and has strong Islamic Banking, Global Markets & Treasury, Investment Banking, Private Banking, Asset Management and Brokerage operations.
On 16 October 2007, the shares of Emirates NBD were officially listed on the Dubai Financial Market (DFM).
As of 31 December 2018, total assets were AED 500.3 billion. The Group has operations in the UAE, Egypt, India, Saudi Arabia, Singapore, the United Kingdom, and representative offices in China and Indonesia.
Currently, more than 9,000 people, representing 70 nationalities, are employed by Emirates NBD, making it one of the largest employers in the UAE.
On 8 November 2017, it opened operations in Mumbai, India. The Mumbai branch marks Emirates NBD's fifth international branch outside of its UAE network.
The Group is an active participant and supporter of the UAE's main development and community initiatives, in close alignment with the UAE government's strategies, including financial literacy and advocacy for inclusion of People with Disabilities under its #TogetherLimitless platform. Emirates NBD Group is a Premier Partner and the Official Banking Partner for Expo 2020 Dubai. 
 How do I reach them?
Drop by their office:
Write to them: contactus@emiratesnbd.com
Call them:  +971 600 54 0000
Abu Dhabi Commercial Bank
Who are they?
Established in 1985, ADCB places its focus on the UAE where it helps to make a significant contribution to the economy and community it serves. Our aspiration to be the number bank of choice in the UAE is fueled by the strength and effectiveness of our strategy. Guided by our values of Integrity, Care, Ambition, Respect, and Discipline and by putting our customers at the centre of our decision-making, ADCB has become a highly-recognised brand, trusted by our stakeholders.
We offer many opportunities across the organisation for those interested in pursuing a fulfilling career that enables them to work with colleagues and customers from across the world. These roles span all major areas within ADCB, from retail, commercial and investment banking to support functions such as finance, human resources, technology and marketing. 
At ADCB, we seek to bring out the very best from every employee. We assess performance not only on results but also on how results were achieved. We believe in doing things the ADCB way, which makes us stand out from the crowd.
Abu Dhabi Commercial Bank (ADCB) was formed in 1985 as a public shareholding company with limited liability, following the mergers between Emirates Commercial Bank, Federal Commercial Bank, and Khaleej Commercial Bank, which was established in 1975.
The Government of Abu Dhabi through the Abu Dhabi Investment Council (ADIC) holds 62.52% of ADCB shares; the remainder is held by other institutions and individuals. ADCB is the third-largest bank in the UAE in terms of balance sheet size and offers a range of commercial and retail banking services to its customers.
As of 30 September 2018, it employs over 5000 people serving retail and corporate clients. Aside from 56 branches in the UAE, it has 1 branch in Jersey. It also operates out of representative offices in Singapore and London.
In January 2019, a 3 bank merger was announced between ADCB, UNB (Union National Bank) and Al Hilal Bank. The combined bank continues to operate as ADCB although Al Hilal Bank operates as a standalone Islamic bank consolidated under the new group entity.
ADCB Group will become the fifth-largest bank in the region with approximately 1 million customers.
 How do I reach them?
Drop by their office:
Write to them: customercare@adcb.com
Call them: +971 2 6210090
Dubai Islamic Bank
The Dubai Islamic Bank (DIB) is an Islamic bank in Dubai, established by Haj Saeed Bin Ahmed Al Lootah. It is the first Islamic bank to have incorporated the principles of Islam in all its practices and is the largest Islamic bank in the UAE.
Dubai Islamic Bank has the unique distinction of being the world's first full Islamic bank, a pioneering institution that has combined the best of traditional Islamic values with the technology and innovation that characterise modern financial institution.
Since its formation in 1975, Dubai Islamic Bank has established itself as the undisputed leader in its field, setting the standards for others to follow as the trend towards Islamic banking gathers momentum in the global arena. Islamic banking and finance are now one of the world's fastest-growing economic sectors that comprise more than 400 institutions with assets under management in excess of US$ 1 trillion (US$1,000 billion).
The bank remains true to its roots as a customer-centred organisation where close personal service and understanding form the basis of all its relationships. Tradition and heritage join with a commitment to flexibility, innovation and modernity so that customers of every nature are provided with comprehensive solutions to all their financial needs.
Established in 1975, Dubai Islamic Bank is the largest Islamic bank in the UAE by assets and a public joint-stock company listed on the Dubai Financial Market. Spearheading the evolution of the global Islamic finance industry, DIB is also the world's first full-service Islamic bank and the third-largest Islamic bank in the world. The Bank currently operates 90 branches across the UAE, is present in seven markets worldwide and is expanding its global footprint to further grow and develop the industry. Serving close to 1.7 million customers, DIB offers its growing consumer base an increasing range of innovative Sharia-compliant products and services.
How do I reach them?
Drop by their office:
Write to them: contactus@dib.ae
Call them: +97142959999
Mashreq Bank
Mashreqbank PSC is the oldest privately owned bank in the United Arab Emirates. Founded as the Bank of Oman in 1967, it was the first bank in UAE to install ATM cash dispensers, the first to issue debit and credit cards and the first to introduce consumer loans. Today Mashreq provides conventional and Islamic personal banking services including deposits, loans and credit cards; conventional and Islamic investment banking services including corporate finance and investment advisory on mergers and acquisitions, initial in public offering and underwriting; conventional and Islamic asset management services including wealth management.[2]
Mashreq has 12 overseas offices in nine countries, including Europe, the United States, Asia and Africa.
In 1993, the bank changed its name to Mashreq Bank and is now one of the UAE's leading financial institutions. It has a strong retail and corporate banking presence throughout the Persian Gulf, with branches in Egypt, Qatar, Kuwait and Bahrain.
The Mashreq branch network extends across the UAE, with 50 per cent of households banking with the company. It also has customer service centres in key retail locations and one of the largest ATM networks in the country. In addition, the bank has overseas offices in 11 countries across Europe, North America, Asia and Africa.
The first branch of the Bank of Oman – as it was then known – opened in Deira in 1967, which was followed by a second branch opening on the other side of Dubai Creek in Bur Dubai. The next few years saw additional branches open in Al Ain and Abu Dhabi. In 1971 the UAE was formed and the Qatar-Dubai Riyal (QRD) was replaced with the Dirham (AED) as the official currency of the state. The Bank of Oman became the first UAE bank to open a branch in Doha, Qatar.
Five years later the bank established a branch network, reaching 10 local branches in 1976. The Deira headquarters opened a year later and all of the head office functions – previously housed in various branches – moved to the building. Soon after, Khorfakkan, Riqqa and Dhaid branches were inaugurated, as the bank's assets crossed the AED2 billion mark.
Who are they?
How do I reach them?
Drop by their office:
Write to them: headcustomercare@mashreq.com
Call them:+9714 424 4444