Banks in the UK – 2020 Overview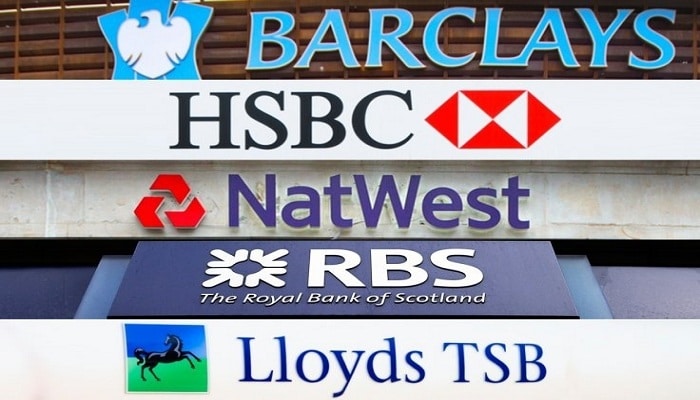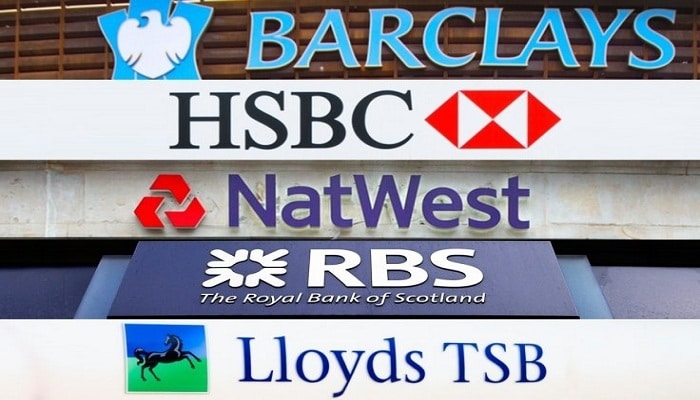 The best banks in the UK cater to a variety of customers. This shouldn't be a surprise, since everybody's banking needs differ from one another. Some with a bit of idle money lying in their accounts would look for banks that pays them interest on their balance, while others are looking for those that don't charge them heavily to use an overdraft.
But most importantly, all of us want to find a trusted bank that caters to all our needs and is available at all times to address our individual concerns.
Which bank should you pick, and how does one reach out to them?
To answer that, we've done the hard work for you and have collected a list of local and international banks that might become your favourite banking partner for years to come.
HSBC Holdings plc
Who are they?
HSBC Holdings plc is a British multinational investment bank and financial services holding company. It was the 6th largest bank in the world by 2020, and the largest in Europe, with total assets of US$2.715 trillion (as of August 2020). HSBC traces its origin to a Hong in British Hong Kong and its present form was established in London by the Hong Kong and Shanghai Banking Corporation to act as a new group holding company in 1991; its name derives from that company's initials. The Hong Kong and Shanghai Banking Corporation opened branches in Shanghai in 1865 and was first formally incorporated in 1866.
What do they do?
HSBC ranks among the best banks in the UK for obvious reasons. HSBC's customers range from investors and individual savers to some of the world's biggest companies, international organizations and governments. They help them achieve their ambitions and connect them to opportunities.
 The services and products they offer vary widely according to customers' needs. They provide families and individuals with mortgages that help them own their dream home, as well as wealth management products and savings accounts that help them plan their future.  They also offer businesses loans to invest in growth and products such as trade financing and foreign exchange that enable them to expand internationally. And for organizations and large companies operating across borders, they offer tailored advice on decisions such as issuing debt, making acquisitions, or financing major projects.
How do I reach out to them?
Drop by their office:
Write to them: customerrelations@hsbc.com
Call them: +44 (0)20 7991 8888
Lloyds Banking Group
Who are they?
Lloyds Banking Group plc is a major British financial institution formed through the acquisition of HBOS by Lloyds TSB in 2009. The Group's history stems from the founding in 1695 by the Parliament of Scotland of the Bank of Scotland, which is the fifth oldest bank in the United Kingdom. The Group's headquarters is located at 25 Gresham Street in the City of London and its registered office is on The Mound in Edinburgh. Lloyds Banking Group's activities are organised into Retail Banking (including Mortgages and Sole Traders); Commercial; Life, Pensions & Insurance; and Wealth & International. Lloyds' has extensive overseas operations in the US, Europe, the Middle East and Asia. Its headquarters for business in the European Union is in Berlin, Germany.
What do they do?
Lloyds Bank has over 1,000 high street branches, award-winning online, telephone and mobile banking services, supported by a network of Private Banking and Commercial Banking relationship managers across Wales and England, Lloyds Bank is one of the UK's leading commercial and retail banks serving millions of customers, every day.
They offer a comprehensive range of financial services and products –shaped to suit individual needs, from current accounts, loans, savings, mortgages, credit cards, wealth management and private banking services. They are also the UK's biggest provider of start-up funding for small businesses. Through a network of over a hundred commercial banking offices, we provide support to UK businesses, from large corporates and SMEs to financial institutions.
How do I reach out to them?
Drop by their office:
Write to us: ims@lloydsbank.co.uk
Call them: 0345 602 1997 / +44 1733 347 007
Barclays
Who are they?
Barclays plc is a British multinational investment bank and financial services company, headquartered in London, England. Apart from investment banking, Barclays is organised into four core businesses: personal banking, corporate banking, wealth management, and investment management. Barclays traces its origins to the goldsmith banking business established in the City of London in 1690. James Barclay became a partner in the business in 1736. In 1896, several banks in London and the English provinces, including Backhouse's Bank and Gurney's Bank, united as a joint-stock bank under the name Barclays and Co. Over the following decades, Barclays expanded to become a nationwide bank. In 1967, Barclays deployed the world's first cash dispenser. Barclays has made numerous corporate acquisitions, including of London, Provincial and South Western Bank in 1918, British Linen Bank in 1919, Mercantile Credit in 1975, the Woolwich in 2000 and the North American operations of Lehman Brothers in 2008.
What do they do?
Barclays is a British universal bank. They are diversified by business, by different types of clients and customers, and geography. Their businesses include payments operations and consumer banking around the world, as well as a top-tier, full service, investment bank and global corporation, all of which are supported by our service company which provides operations, technology and functional services across the Group. With over 325 years of history and expertise in banking, Barclays operates in over 40 countries and employs approximately 83,500 people. Barclays lends, moves, invests and protects money for customers and clients worldwide.
How do I reach out to them?
 Drop by their office:
Write to them: complaint.info@financial-ombudsman.org.uk
Call them: +44 (0)207 116 7488
Standard Chartered PLC – Banks in the UK 
Who are they?
Standard Chartered PLC is a British multinational banking and financial services company headquartered in London, England. As one of the best banks in the UK, it operates a network of more than 1,200 branches and outlets (including subsidiaries, associates and joint ventures) across more than 70 countries and employs around 87,000 people. It is a universal bank with operations in consumer, corporate and institutional banking, and treasury services. Despite its UK base, it does not conduct retail banking in the UK, and around 90% of its profits come from Asia, Africa and the Middle East.
What do they do?
They offer banking services that help people and companies to succeed, creating wealth and growth across their markets.
With 85,000 employees and a presence in 60 markets, their network serves customers in close to 150 markets worldwide. They are also listed on the London and Hong Kong Stock Exchanges.
How do I reach out to them?
Drop by their office:
Write to them: customer.care@sc.com
Call them: +44 (0)20 7885 8888
National Westminster Bank – Banks in the UK 
Who are they?
National Westminster Bank, commonly known as NatWest, is a major retail and commercial bank in the United Kingdom. It is one of the best banks in the UK and was established in 1968 by the merger of National Provincial Bank and Westminster Bank. In 2000, it became part of The Royal Bank of Scotland Group, which was re-named NatWest Group in 2020. Following ringfencing of the Group's core domestic business, the bank became a direct subsidiary of NatWest Holdings; NatWest Markets comprises the non-ringfenced investment banking arm.
What do they do?
They empower their 14 million personal, SME  and small business customers in Wales and England, making it easier to control their money how and when they want to. From their 24-hour contact centres to our branch network, and from their multi-award-winning app to customer AI, they make banking secure and simple. They make the most of customer data, using what they know to be proactive and help them shape their lives.
How do I reach out to them?
Drop by their office:
Write to them:info@financial-ombudsman.org.uk
Call them: +44 03457 888 444