Bank Sohar Net Profit Soars by 35.13% in Second Quarter 2014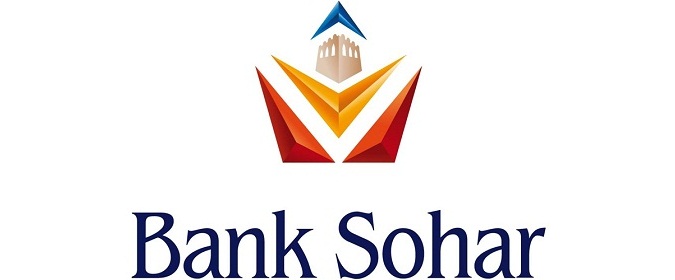 Net Profit grows by 35.13%% to OMR 16.153 Million
Bank Sohar announced its financial results for the second quarter ended June 30, 2014. The bank's net profit soared by 35.13% to OMR 16.153mn in Q2 2014 compared to 11.954mn in Q2 2013. The Net Interest Income witnessed an improvement of 13.1%, increasing from OMR 21.035 million for the period ended 30th June 2013 to OMR 23.790 million for the period ended 30th June 2014. The operating income increased by 26.88% to OMR 35.267mn in Q2 2014 compared to OMR 27.796mn in Q2 2013. Operating expenses went up by 13.82% to OMR 14.982mn, in comparison to OMR 13.163mn in the same period last year. Despite the increase in expenses, the Cost to Income Ratio has reduced from 47.35% in 2013 to 42.48% this year. The Bank's total assets grew from OMR 1.745bn in 2013 to OMR 1.900bn in the same period this year, a growth of 8.89%. Gross loans have increased by 16.18% from OMR 1.205 billion on 30th June 2013 to OMR 1.400 billion as at 30th June 2014. Net Loans and advances grew by 16.47% to OMR 1.372bn in comparison to OMR 1.178bn in 2013. The Bank's deposits which stood at OMR 1.351bn by the end of June 2014 witnessing a growth of 8.17% over last year. The bank's market share of Private Sector Credit was 9.25%, while the Private Sector Deposit share was 6.94% as at end of May 2014. The total shareholder equity increased to OMR 181.85mn, an increase of 17.59% over the previous year.
Commenting on the results, Dr. Mohamed Abdulaziz Kalmoor, CEO of Bank Sohar said, "Bank Sohar's second quarter results show key gains in several revenue categories, reiterating Bank Sohar's position as one of the most profitable banks in the Sultanate. Such positive results truly reflect the strength of our operating model and our commitment towards business excellence. With such a strong financial standing at the mid-way mark of the financial year, 2014 is looking to be yet another year of success for Bank Sohar."
Reiterating Bank Sohar's strength within Oman's banking sector, Fitch Ratings, a global leader in credit ratings and research, recently reaffirmed Bank Sohar's long-term rating at BBB+ with a stable outlook.  In their report, Fitch pointed out Bank Sohar's relatively conservative risk appetite which translated into sound asset quality and also stated that Bank Sohar has been consistently achieving one of the strongest Non-Performing Loan (NPL) ratios in the banking industry within the Sultanate.
"Over the years the Bank has grown from strength-to-strength, growing exponentially in every facet of its business and consistently exceeding standards in all its operating segments, however maintaining its quality of loans. Firmly committed towards operational excellence, Bank Sohar ensures our customers receive industry leading services whilst providing shareholders with a superior return on their investment over the long run. Such continued success no doubt stems from the wise guidance of our Board of Directors and the professionalism and efficiency of our management team and staff," added Dr. Mohamed Abdulaziz Kalmoor.
As a testament to its success, Bank Sohar has won a slew of awards locally, regionally, and internationally in just the first six months of 2014. Among its accolades, the Bank and Dr. Kalmoor were received the 'Best Financial Brand Oman 2014' and 'Best Banking CEO Oman 2014' award respectively by renowned UK based Global Brands Magazine and also received 'The Diamond Eye Award for Quality, Commitment & Excellence' from the French based Otherways Management & Consulting Association. Bank Sohar was also presented with the 'Strategic Award' for their corporate website (www.banksohar.net) from the Lebanon based Pan Arab Excellence Awards Academy as well as Oman Web Awards. Bank Sohar was also named the 'Fastest Growing Bank in Oman 2014' while Dr. Kalmoor received the 'Outstanding Contribution to Banking Industry Oman 2014' Award by UK based International Finance Magazine (IFM). In addition, Dr. Mohamed Abdulaziz Kalmoor, has also received the 'Most Outstanding Corporate Leader' award while Bank Sohar was also recognized as one of the 'Top 5 Large Corporate Enterprises in the Sultanate' for the third consecutive year at the Alam Al Iktisad Wal Amaal (AIWA) Awards. Bank Sohar was also recently recognized as the Bank with the 'Best Customer Service– Retail Banking', 'Best Cash Management' and 'Best Corporate Card' by Dubai based CPI financial.
For more information on Bank Sohar, please visit the official website at www.banksohar.net. You can also follow the Bank on Facebook at www.facebook.com/excel.banksohar, on Instagram at www.instagram.com/banksoharexcel or join the conversation on Twitter @banksohar_excel.