Bank Sohar and Dr. Mohamed Abdulaziz Kalmoor honoured by Global Brands Magazine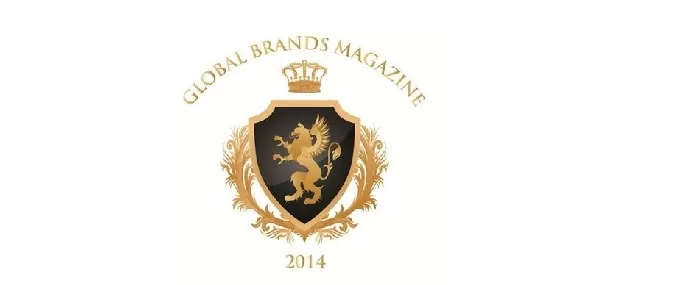 Bank Sohar Wins Best Financial Brand, and Bank Sohar CEO – Dr. Mohamed Abdulaziz Kalmoor wins Best Banking CEO in the Global Brands Magazine awards for Oman 2014
Jun 06, 2014, 06:50 ET from Global Brands Publications Limited
ILFORD, United Kingdom, June 6, 2014 /PRNewswire-iReach/ — Bank Sohar, Oman's most dynamic banking institution has won the Global Brands Magazine Awards for the "Best Financial Brand award in Oman" for the year 2014 while Dr. Mohamed Abdulaziz Kalmoor was adjudged the "Best Banking CEO in Oman" for the year 2014
The award reaffirms the banks excellence in providing Shari'ah-compliant banking services including retail, corporate and commercial banking, private banking, real estate finance, structured finance, investments and asset management to their clients in Oman. The bank has risen from strength to strength and has become one of the fastest growing segments in the finance sector.
Under the exceptional guidance of Dr. Mohamed Abdulaziz Kalmoor, Bank Sohar has risen to great heights. He has led the team from the front and has shown the direction and paved the way to its current stage.  He has shown strategic foresight and leadership in delivering superior performance in the past years. The award honors Dr. Mohamed Abdulaziz Kalmoor for he has consistently demonstrated clarity of vision, judgment and motivational skills that has transformed and empowered the organization.
The judging criteria behind the Global Brands Magazine Awards are competitive. The financials, growth, customer experience and branding activities is assessed and analyzed by a robust research team in partnership with an external judging panel from around the region.
The annual Global Brands Magazine awards celebrate the best in class brands and honor companies and individuals for their performance and branding activities. The award aims to identify, create awareness about the significance of exceptional service delivery & reward their performance with the ultimate global Recognition.
About Bank Sohar
Bank Sohar was incorporated as a commercial banking company under the Banking Laws of Oman in March 2007. From inception, the Bank has relied on technology to power and leverage its business. At the close of two years, Bank Sohar is the 4th largest Bank in Oman in terms of loans and advances. The Bank has a customer base of over 50000, a network of 14 branches and 21 off site ATMS. Bank Sohar has grown from strength to strength and has been rightly quoted as the 'one-stop financial super-mall' catering to the diverse needs of individual and corporate customers. For More information please visit http://www.banksohar.net
About Global Brands Magazine
Global Brands Magazine is the one of the world's best loved branding publication. A fully autonomous branding magazine, Global Brands Magazine represents an astute source of information from across the industry. The magazine provides the reader with up- to date news, reviews, opinions, polls on leading brands across the globe. The Magazine is head-quartered in United Kingdom. For More information please visit http://www.globalbrandsmagazine.com
Media Contact: Edwin Martin, Global Brands Publications Limited, 208-133-3927, info@gbrandsmag.com