Bank of the West Launches Scan to Pay, One of the First, Most Accurate and Easiest Mobile Bill Payment Features in the U.S.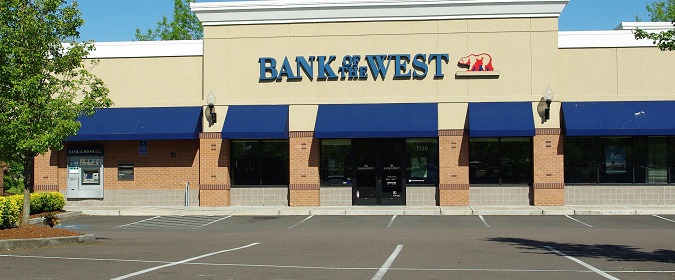 New App Feature Enables Users to Add a Bill in About 30 Seconds
Bank of the West announces the availability of Scan to Pay, a new bill payment feature soft launched  in its mobile app in October 2014. Customers who prefer to bank on their mobile device can now use their smartphone camera to hover over paper bill stubs to instantly capture all bill information. Through extensive testing, Bank of the West found Scan to Pay is the most accurate service of its kind with almost no image rejections. Scan to Pay stands out through its use of machine learning to read mobile images of bill stubs, creating a streamlined, easy and efficient process for users.
Customer research by the bank found that customers would be more likely to pay and receive bills on their mobile phone with a quicker and simpler experience. "We wanted to build something that is easy to use that gets it right virtually every time," said Jamie Armistead, executive vice president and head of digital channels at Bank of the West. In response to these findings, Bank of the West is the first bank in the U.S. to launch on-device image quality analysis and image processing, which helps increase image accuracy, reduce rejections and ensure the fastest experience possible.
With Scan to Pay:
Customers can choose which platform—mobile or online—is most convenient for them

Bills are paid with the click of a camera; customers experience significant time savings over going to multiple biller direct sites in order to set up accounts and pay bills monthly

Essential bill information is captured and automatically entered by converting the relevant information from the bill stub

Payee information is stored securely and is available for subsequent payments
Nationally, 77 percent of households currently use multiple payment options including mobile and online bill pay, revealing that digital bill pay has reached a critical mass, according to Fiserv research of active online households.1 Through the introduction of Scan to Pay, Bank of the West has created a more efficient process for those looking to pay their bills on the go providing significant time savings over visiting multiple biller websites. The same Fiserv survey found that the top feature that would motivate consumers to pay bills or pay more bills using their smartphone is the use of an app and the phone camera to take a picture of the bill, cited by 37 percent of respondents.
"As a relationship bank, we are squarely focused on enabling customers to bank with us on their terms. Scan to Pay is a perfect example of letting our customers choose how, when and where they want to bank with us," said Andy Harmening, senior executive vice president and head of regional banking for Bank of the West.  "We are proud to offer Bank of the West customers an innovative solution that is exclusive to our bank."
In addition to Scan to Pay, Bank of the West's mobile app lets users:
Use Quick Balance to get up to five pre-login account balances with the slide of a finger

Get personalized messaging with contextual, relevant and real-time information

Customize the iPad app's background images based on their own personal preferences

Transfer funds between their Bank of the West accounts

Find the nearest ATM or branch

Create 6- to 8-digit PIN to log in faster and more easily
Since its launch in 2013, Bank of the West's mobile app has seen a steady increase in users and activity:
Users who have activated the Quick Balance feature are using the app on an ongoing basis to monitor their account balances; they access the app about 21 times a month vs. seven times a month for those who always log in

Mobile Bill Pay volume has grown 14 percent

New features, such as Scan to Pay, have led to over 450 percent growth in 90-day Mobile Active users in less than two years

Since launching customized mobile deposit limits, nearly one in five (17.5 percent) mobile deposits are for amounts greater than $2500, the previous maximum
"With mobile devices playing a more integral role in our lives, we set out to make our banking app as simple and stress-free as possible," said Jamie Armistead. "Our customers' usage of our mobile app is a clear indication that they are ready to embrace a more dynamic mobile banking experience, and initial Scan to Pay results reflect that appetite. More broadly, Scan to Pay demonstrates our promise to continue improving all of our digital offerings to best serve the evolving needs of our customers."
Scan to Pay Inner Workings
Bank of the West's app automatically initiates taking a scan of a bill, which reduces the dependency on the user to take a picture themselves. In doing so, it virtually eliminates the chance that the image will be rejected and that the user will have to repeat the process.  The increased accuracy is made possible by machine learning on the back-end, as opposed to a template-based system. This technology allows for faster processing times and a higher level of accuracy versus manual bill stub entry.  For a step-by-step guide on how to use Scan to Pay watch this video. Bank of the West's mobile app is available for download on iTunes and Google Play.
About Bank of the West:
Bank of the West is a regional financial services company chartered in California and headquartered in San Francisco with $71.7 billion in assets. Founded in 1874, Bank of the West provides a wide range of personal, commercial, wealth management and international banking services through more than 650 offices in 22 states and digital channels.  Bank of the West is a subsidiary of BNP Paribas, which has a presence in 80 countries with 190,000 employees.
1"Seventh Annual Fiserv Billing Household Survey Gallery," Fiserv, 2014