Bank of America's New Mobile Capability Delivers Enhanced Car Shopping and Financing Experience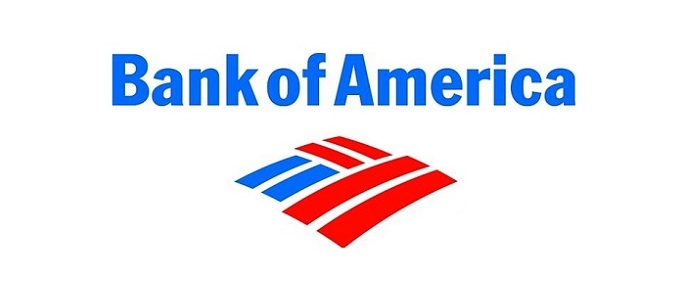 "Technology is shifting the auto-buying process towards greater transparency, with the vast majority of those looking for a vehicle now beginning their shopping online"
Bank of America has launched new capabilities for mobile clients to complete the auto financing process with the company. Clients can now search for a car from participating dealerships – all on their mobile device or computer and before ever visiting a dealership. The program will begin with a pilot period in the Carolinas and expand across the country in a phased rollout that will continue throughout the year.
"These new capabilities deliver on our ongoing promise to provide our clients an enhanced and transparent experience derived from our leadership in mobile banking technology," said D. Steve Boland, head of Consumer Lending. "Our convenient auto shopping experience allows clients to search for cars at local dealerships and get their Bank of America financing completed in one place and on their own time, whether on the go or in the comfort of their home."
"Technology is shifting the auto-buying process towards greater transparency, with the vast majority of those looking for a vehicle now beginning their shopping online," said Michelle Moore, head of Digital Banking. "Enabling buyers to perform the bulk of their browsing and research – and even arranging financing – on a mobile device makes the experience that much more efficient and convenient for them."
Car shoppers can now seamlessly integrate their shopping and financing experience by selecting new or used cars from participating dealerships, estimating their monthly payment, and applying for a Bank of America loan on the specific car selected prior to their dealer visit and all in one place. The car shopping service is optional, and clients will still be able to obtain a bank loan approval, not linked to a specific vehicle, if they wish.
The process is simple:
The tool allows the user to locate their preferred vehicle, look up the closest participating dealerships and find an available vehicle in their price range.
Then, the user can move directly to applying for a Bank of America loan through the tool, typically receiving a decision within seconds. Once approved, the user receives an official approval letter via email.
After that, shoppers can go to the dealer, take a test drive and finalize the sale and financing transaction with the dealer.
"We've achieved the seamless experience our clients have told us they want," says Boland. "When people go to the dealership, they want to focus on the car purchase and not the financing."
Bank of America's car shopping tool offers several significant enhancements for consumers.
Users simply follow a few steps on their mobile device or computer and then go into a portal to view inventory displayed by a participating dealership to check out their car.
Other digital shopping tools send users' phone and email information to local dealers at the time the user makes an inquiry, but Bank of America's does not, protecting client privacy. After a car and dealer are chosen and a loan amount is approved, client information and the loan approval will then be shared with the dealer in order to complete the transaction.
Unlike other tools, anyone can use Bank of America's car shopping resource. It doesn't require an existing customer relationship for users to take advantage of it.
There is no obligation, and clients can change their mind at any time. At the dealer, they may decide on a different color, different options, or a completely different car – they are in control.
In addition to the shopping benefits of the tool, Bank of America's 30-day rate lock guarantee gives clients the time to make a decision.
Bank of America's Mobile Banking Leadership
With more than 22 million active mobile users and growing, Bank of America's mobile banking platform is an evolving source of increased customer engagement and satisfaction. In 2016, mobile banking customers logged into their accounts nearly 3.8 billion times. During that same period, customers made more than 25 million P2P transfers and 105 million mobile bill payments, a growth of 64 percent and 28 percent, respectively, over 2015. Customers also used their mobile devices to deposit more than 103 million checks, receive nearly 1.1 billion text and push alerts, and access their free FICO scores 15.6 million times. More customers are opening new accounts through mobile, with sales increasing by 38 percent over the past year.
Bank of America
Bank of America is one of the world's leading financial institutions, serving individual consumers, small and middle-market businesses and large corporations with a full range of banking, investing, asset management and other financial and risk management products and services. The company provides unmatched convenience in the United States, serving approximately 47 million consumer and small business relationships with approximately 4,600 retail financial centers, approximately 15,900 ATMs, and award-winning digital banking with approximately 35 million active users and more than 22 million mobile users. Bank of America is a global leader in wealth management, corporate and investment banking and trading across a broad range of asset classes, serving corporations, governments, institutions and individuals around the world. Bank of America offers industry-leading support to approximately 3 million small business owners through a suite of innovative, easy-to-use online products and services. The company serves clients through operations in all 50 states, the District of Columbia, the U.S. Virgin Islands, Puerto Rico and more than 35 countries. Bank of America Corporation stock (NYSE: BAC) is listed on the New York Stock Exchange.