Bank of America Launches $60 Million Blended Finance Catalyst Pool to Stimulate More Sustainable Finance and Development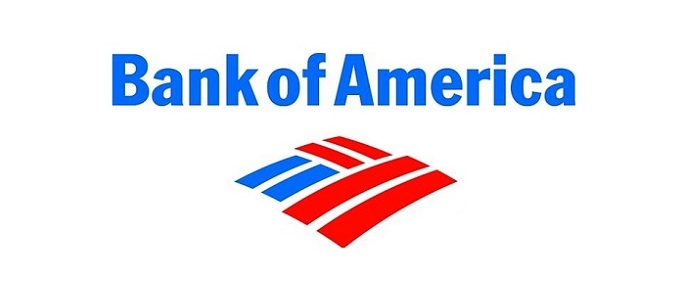 Revolving Pool Will Mobilize Additional Private Capital to Support the Sustainable Development Goals
Bank of America announced the company's new Blended Finance Catalyst Pool with an initial allotment of $60 million and the opportunity to stimulate additional private capital to finance sustainable development in emerging and developing markets. CEO Brian Moynihan made the announcement in Buenos Aires, Argentina at the Investor Forum 2018, which was hosted by the government of Argentina and the World Bank Group in connection with the upcoming G20 meeting. The new program is designed as a revolving pool to mobilize additional private capital toward the United Nations Sustainable Development Goals (SDGs).
The financing pool specifically focuses on energy access (SDG7), affordable housing (SDG11), water and sanitation access (SDG6), and climate resiliency (SDG13).It will prioritize emerging markets, but also fund select opportunities in developed markets. The initiative aims to support economic growth and result in more sustainable jobs, development and projects as well as drive innovation.
"The private sector has an important role to play to fill the gap that exists between foundations and governments to finance solutions to some of the toughest global development challenges," said Moynihan. "We're pleased to work closely with the World Bank Group to address the Sustainable Development Goals and expand the use of blended and layered financing."
At the Investor Forum today, World Bank Group President Jim Yong Kim and Brian Moynihan are among a gathering of global leaders discussing how, through collaboration and innovative financial solutions, the public and private sectors can drive positive change on critical global issues that more adversely impact emerging economies.
The World Bank Group has demonstrated the power of leveraging flexible financing to solve some of the world's most critical issues. Its financing has provided loan guarantees or first-loss structures to attract private capital and mitigate investment risk, which has then brought scale and impact to key sustainable projects in emerging markets that otherwise may have not been initiated or completed due to their complexity.
Development banks, institutional and private equity investors, and other financial institutions are intended to co-invest alongside the Blended Finance Catalyst Pool, driving greater capital flows. Investment may be in the form of debt or equity and include funds that support SDG focus areas. In some instances, the bank's capital investment may take a subordinated position in the layered capital stack with either junior or mezzanine tranches.
Bank of America's efforts demonstrate the power to make a difference by having meaningful impact on challenging issues while supporting a strategy of responsible growth that returns value to the business, customers and shareholders. It also underscores the bank's commitment to unlock capital that is needed to realize global commitments on climate change and sustainable development.
In 2017, the company deployed more than $55 billion in support of the SDGs through lending, investment, capital raising and other financing activities. The company and its employees in 2017 also invested more than $200 million in philanthropic giving globally to support organizations that help fuel economic and social progress.
Environmental, social and governance (ESG) principles guide how Bank of America delivers responsible growth and contributes to the global economy. The responsible products and services delivered to clients; the support provided to advance social and economic progress in local communities; and the focus on deploying capital to address global challenges such as affordable housing, clean water, education, health care, climate change and other critical areas outlined in the United Nations Sustainable Development Goals demonstrate the company's commitment.
Bank of America
At Bank of America, we're guided by a common purpose to help make financial lives better, through the power of every connection. We're delivering on this through responsible growth with a focus on our environmental, social and governance (ESG) leadership. ESG is embedded across our eight lines of business and reflects how we help fuel the global economy, build trust and credibility, and represent a company that people want to work for, invest in and do business with. It's demonstrated in the inclusive and supportive workplace we create for our employees, the responsible products and services we offer our clients, and the impact we make around the world in helping local economies thrive. An important part of this work is forming strong partnerships with nonprofits and advocacy groups, such as community, consumer and environmental organizations, to bring together our collective networks and expertise to achieve greater impact. Learn more atabout.bankofamerica.com, and connect with us on Twitter (@BofA_News).
Source: Bank of America