Bank of America Introduces Powerful Solution Combining Merrill Digital Capabilities With Advice and Guidance From a Financial Solutions Advisor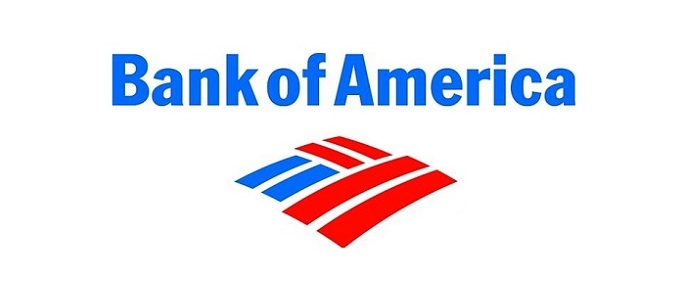 Merrill Guided Investing with an advisor Offers High-Tech, High-Touch Experience
Preferred Pricing for Preferred Rewards Members
Bank of America announced the launch of Merrill Guided Investing with an advisor, a new offering that will deliver advice and guidance to clients through a Merrill Financial Solutions Advisor (FSA) and an enhanced digital platform.
"This offering completes a powerful continuum of wealth management capabilities virtually unmatched in the industry," said Aron Levine, head of Consumer Banking and Investments for Bank of America. "This new high-tech and high-touch offering is designed to serve clients who want both a 'do it yourself' experience together with help from an advisor."
Merrill delivers a combination of tools, people and the know-how to help clients in all life stages and across the entire wealth spectrum through Merrill Edge Self-Directed, Merrill Guided Investing, and Merrill Lynch Wealth Management. The expansion of Merrill Guided Investing to include the option to work with an advisor enables clients to:
Work with a Merrill Financial Solutions Advisor (FSA) to identify their life priorities, chart a course toward pursuing their financial goals, and track progress toward those goals.
Access 25 investment strategies built and managed by experts within the company's Chief Investment Office (CIO), compared to 15 strategies offered through the digital-only version of Merrill Guided Investing.
Open an account with $20,000 for Merrill Guided Investing with an advisor, and as little as $5,000 for Merrill Guided Investing.
Pay an annual fee of 0.85 percent for Merrill Guided Investing with an advisor, compared to 0.45 percent for Merrill Guided Investing, with additional discounts available via the Bank of America Preferred Rewards program. Other fees may apply.1
Merrill Guided Investing with an advisor will be offered through FSAs in Bank of America financial centers, Merrill Advisory Centers, and Merrill offices around the country. To further support this continuum of capabilities, in April, the company announced plans to hire over 300 FSAs to be located in Merrill offices this year, adding to the 2,700 FSAs currently on staff. Clients with more sophisticated financial needs will be referred by FSAs to one of Merrill Lynch Wealth Management's nearly 15,000 financial advisors nationwide.
"Over the past few years, we've continued to enhance the client experience by investing in new digital capabilities and in our investment advisory platform," said Andy Sieg, president of Merrill Lynch Wealth Management. "This offering gives clients and prospects the opportunity to seamlessly move from a digital offering to a full-service advisory relationship when the time is right, connecting them to everything they need."
How Merrill Guided Investing with an advisor works
When opening an account, clients specify a goal, and, based on the information they provide, receive a recommended investment strategy designed by a team of experts. They are presented options to open and fund the account or schedule an appointment with an FSA to further discuss their financial goals.
The CIO develops and updates the investment strategies, recommends asset allocations, and performs due diligence to find ETFs or mutual funds to fit the portfolio. Rather than rebalancing portfolios based on a set schedule or fixed price target, the CIO adjusts portfolios dynamically based on capital market assumptions, tactical opportunities and other specific investment decisions.2
Clients of the Merrill Guided Investing offerings are eligible for an annual program fee discount of up to 0.15 percent if they are members of Bank of America's Preferred Rewards program, which rewards clients for their entire relationship with Bank of America and Merrill.3
Ongoing enhancements to the Merrill Guided Investing platform
Launched in February 2017, Merrill Guided Investing was one of the first online platforms to combine a convenient digital experience with access to investment strategies developed and managed by experts, rather than algorithms. Since then, the company has invested steadily in the Merrill Guided Investing platform:
In March 2019, Merrill Guided Investing launched a new feature that allows clients to set and adjust personalized goal targets – whether for retirement, large purchases or other goals – and learn whether they are on track to achieve them. External assets, including Social Security benefits, can be added to help clients estimate future income as they assess their goals.
Late last year, impact portfolios – through which clients can align their investments to their values – were added as an investment option within Merrill Guided Investing. Since then, 20 percent of new clients have selected this investment option.
Today, Merrill Guided Investing also includes real-time cash transfers; easy withdrawals; and connected banking and investing, which makes it easy to view and transact within and between Merrill Guided Investing and Bank of America accounts.
Combined client balances for the company's guided investing and self-directed platforms were approximately $211 billion as of March 31, 2019.
1 Merrill Guided Investing and Merrill Guided Investing with advisor have an annual program fee of 0.45% and 0.85%, respectively, based on the assets held in the account. This fee is charged monthly in advance. In addition to the annual program fee, the expenses of the investments will vary based on the specific funds within each portfolio. Actual fund expenses will vary; please refer to each fund's prospectus.
Sales of ETFs are subject to a transaction fee of between $0.01 and $0.03 per $1,000 of principal. There are costs associated with owning ETFs and mutual funds. To learn more about pricing, visit www.merrilledge.com/pricing.
2 Managed Account Advisors LLC, Merrill's affiliate, is the portfolio manager responsible for implementing the Merrill Guided Investing strategies for client accounts based on the CIO's recommendations.
3 Preferred Rewards is a comprehensive loyalty program based on a client's full relationship across Bank of America's banking and investing programs. More than 5.5 million clients are currently members of Preferred Rewards, with combined client banking and investment assets over $450 billion.
Bank of America
Bank of America is one of the world's leading financial institutions, serving individual consumers, small and middle-market businesses and large corporations with a full range of banking, investing, asset management and other financial and risk management products and services. The company provides unmatched convenience in the United States, serving approximately 66 million consumer and small business clients with approximately 4,400 retail financial centers, including approximately 1,800 lending centers, 2,200 financial centers with a Consumer Investment Financial Solutions Advisor, and 1,500 business centers; approximately 16,400 ATMs; and award-winning digital banking with more than 37 million active users, including over 27 million mobile users. Bank of America is a global leader in wealth management, corporate and investment banking and trading across a broad range of asset classes, serving corporations, governments, institutions and individuals around the world. Bank of America offers industry-leading support to approximately 3 million small business owners through a suite of innovative, easy-to-use online products and services. The company serves clients through operations across the United States, its territories and approximately 35 countries. Bank of America Corporation stock (NYSE: BAC) is listed on the New York Stock Exchange.
Source: Bank of America