Bank of America Introduces 102 "Student Centers" and Launches Industry-Leading Digital Student Application as Back-to-College Season Begins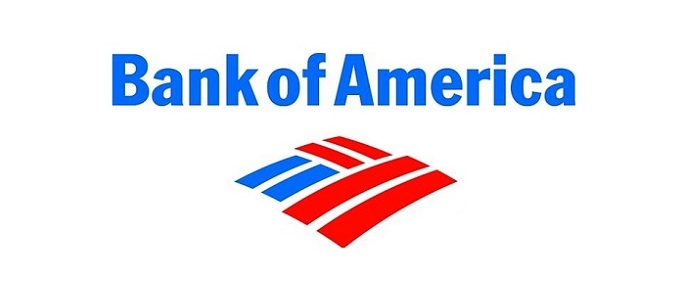 Student Waivers Also Extended to SafeBalance Banking and Rewards Savings Accounts
Bank of America announced several initiatives that help young adults plan for and meet their financial goals: the redesign of 42 financial centers to "student centers" – bringing the national total to 102 by the end of 2018; the introduction of the industry's first Digital Student Application; and the extension of student fee waivers to the popular SafeBalance Banking account.
"We recognize strong financial futures are built upon a solid foundation early in adulthood," said Dean Athanasia, co-head of Consumer and Small Business at Bank of America. "Our goal is to give students access to all of the digital tools and financial guidance Bank of America has to offer in order to help them make informed financial decisions and set them up for long-term success."
Bank of America currently provides services to more than 3 million students. With most students banking digitally, Bank of America is focused on developing new solutions and capabilities to anticipate this growing population's evolving financial needs and help them form sound financial habits.
Expanding the high-tech, high-touch experience
The bank will enhance 42 student centers across the country this year, bringing the full count of student centers to 102. Adjacent to colleges and universities across the country, student centers offer on-site experts who understand the unique needs of college students. These specialists provide information on how to have a successful, convenient financial experience through the use of digital and educational solutions like Better Money Habits. In addition, the student centers are designed with a look and feel that is welcoming to students, faculty, staff and the surrounding community. Student centers feature customized furniture with school colors (where permissible) and college artwork on interior and exterior walls and windows. The first student center was introduced in 2016 in Los Angeles.
To make it easier for students to open accounts at campus and other non-financial center events, the bank has also launched a simplified account application process for mobile devices. Students can work alongside Bank of America associates to streamline the application process, verify their identity, receive approvals and begin using services, all from their mobile device.
SafeBalance Banking and Rewards Savings now include student fee waiver
To reinforce the development of sound financial habits, SafeBalance Banking is now available with a waiver of the monthly maintenance fee ($4.95 monthly value) for students under the age of 24. This account helps customers only spend what's in their account by declining transactions when there is not enough money in the account to cover the transaction. SafeBalance Banking was recently recognized by the Cities for Financial Empowerment Fund (CFE Fund) as one of the first accounts to meet National Bank On Account Standards: low-cost, low-fee, no-overdraft financial products that expand access to safe and appropriate financial products and services. The minimum age for students to sign up for this account as a sole owner has also been reduced to 16 years of age.
To reinforce the importance of saving, a fee waiver is also available for students on the Rewards Savings account. The bank will waive the $8 monthly maintenance fee for students who also have a Bank of America Core Checking or SafeBalance Banking account with the student waiver applied.
Advancing better money habits
Bank of America provides additional resources to further align with students' life priorities and improve their financial well-being, including:
Student Banking website – A one-stop online resource, including financial tools and solutions for young adults, is now available in English, Spanish and Mandarin to serve Bank of America's diverse client base.
Better Money Habits® – This free, financial education platform of tools and information enables young adults to better understand their financial choices and make confident decisions about their personal finances. Spanish-language resources began rolling out on bettermoneyhabits.com last year; the site will be fully available in Spanish by the end of 2018.
Quarterly financial tips – Sent via email, these tips offer insights on financial topics ranging from how to keep money safe while traveling on spring break to how to manage holiday spending on a tight budget.
Mobile Banking with Erica and Zelle® – Erica is the first widely available AI-driven virtual assistant of its kind in financial services. Available in the mobile banking app, Erica can assist with everyday tasks, such as accessing balance information, transferring money between accounts, sending money with Zelle, navigating the app and much more.
To learn more about Bank of America's continued investment in student solutions, visit the https://www.bankofamerica.com/student-banking/.
Bank of America
Bank of America is one of the world's leading financial institutions, serving individual consumers, small and middle-market businesses and large corporations with a full range of banking, investing, asset management and other financial and risk management products and services. The company provides unmatched convenience in the United States, serving approximately 67 million consumer and small business clients with approximately 4,400 retail financial centers, including more than 1,700 lending centers, more than 1,900 Merrill Edge investment centers and more than 1,300 business centers; approximately 16,100 ATMs; and award-winning digital banking with approximately 36 million active users, including 25 million mobile users. Bank of America is a global leader in wealth management, corporate and investment banking and trading across a broad range of asset classes, serving corporations, governments, institutions and individuals around the world. Bank of America offers industry-leading support to approximately 3 million small business owners through a suite of innovative, easy-to-use online products and services. The company serves clients through operations across the United States, its territories and more than 35 countries. Bank of America Corporation stock (NYSE: BAC) is listed on the New York Stock Exchange.
Source: Bank of America