Location:  Kilyos, Istanbul |  Client:  Pozitif Muzik Inc.
Practices:  Hard Landscaping works, Landscaping works, Automatic Irrigation, Infrastructure Works, Urban Facilities, Environmental Lighting, Maintenance Works.
Babylon Kilyos was the most popular beach in the region of Kilyos, a prominent seaside resort on the north coast of İstanbul. The area was very raw when Işık Peyzaj Landscape Architecture began the project, and with a strict deadline in place to complete it, time was precious.
Project and challenges
When we received the Babylon Kilyos project, we were fully aware of the challenge that lay ahead. 40 decares of land had to be made ready for a festival for 8000 people in 60 days' time.  It would not be easy to create such a popular place that would become an escape point for Istanbul residents from an abandoned restaurant and beach, let alone in such a short timeframe.
We immediately created a crisis plan and started to work with all technical and field teams.  We recreated the damaged productions and repaired the rough ground. In the end, we delivered everything as it should be. Since we were the main contractor, we were able to solve all infrastructure and superstructure works with our specialist teams on time.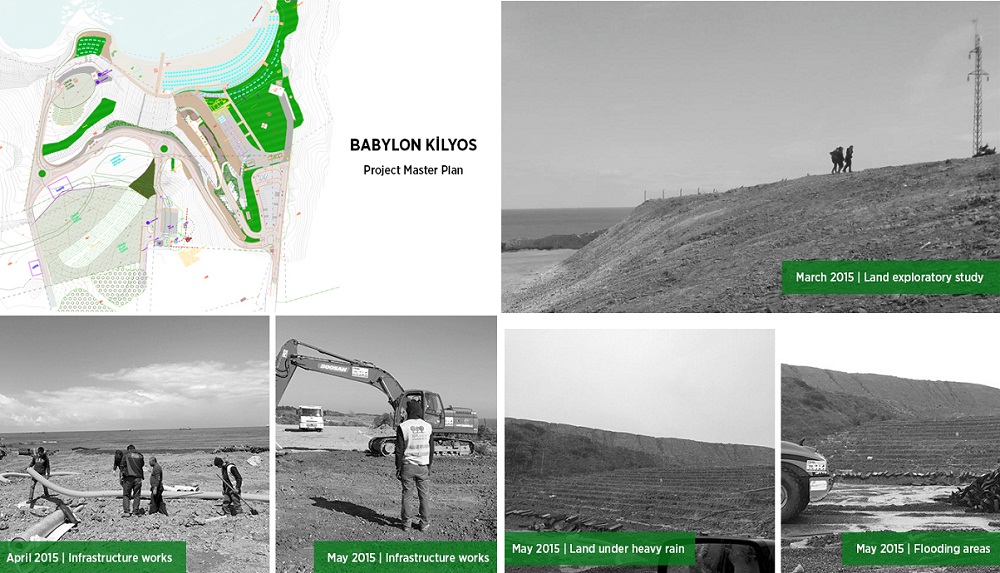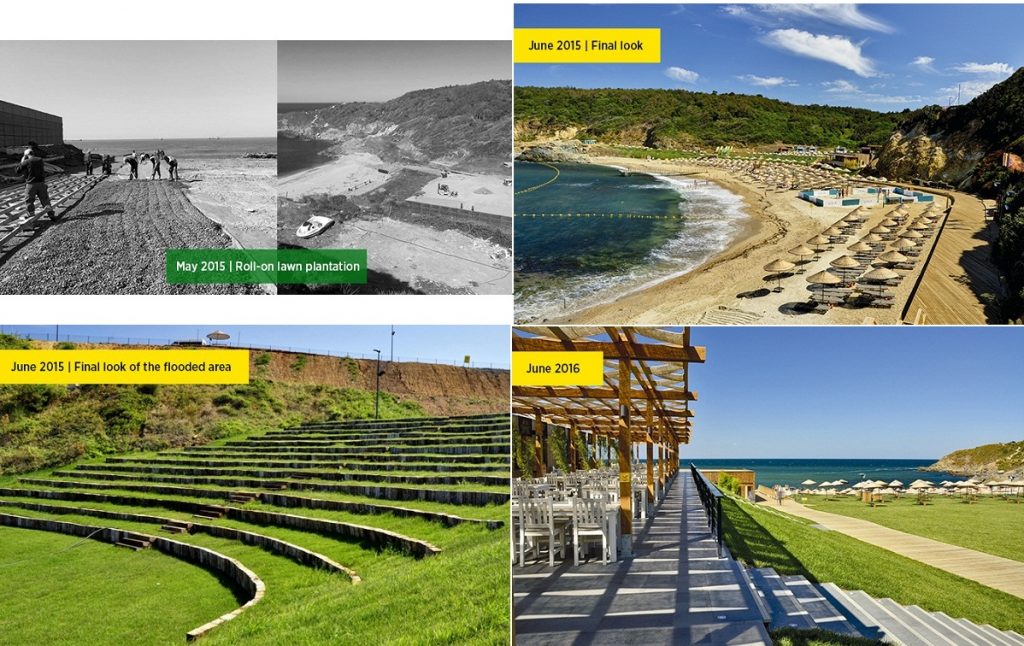 Last Minute Crisis
The rain, which did not leave us alone when we went to work, caused a flood 15 days before the festival and a great deal of our productions was damaged. Without the option of postponing the festival, we managed to successfully solve all the serious issues without delaying the delivery time.
Solution
Despite the scale of the project, the limited time, and the last minute weather crisis, our experienced and dedicated teams managed to deliver everything at its best quality, right on time. We are proud to have prepared the field for the festival smoothly and create Babylon Kilyos to its specified concept. Moreover, thanks to our success in this project, we are pleased that Pozitif Muzik Inc. has chosen to collaborate with us in their future projects.