B2BinPay's Latest v18 Release Unites Accounts for Enhanced User Experience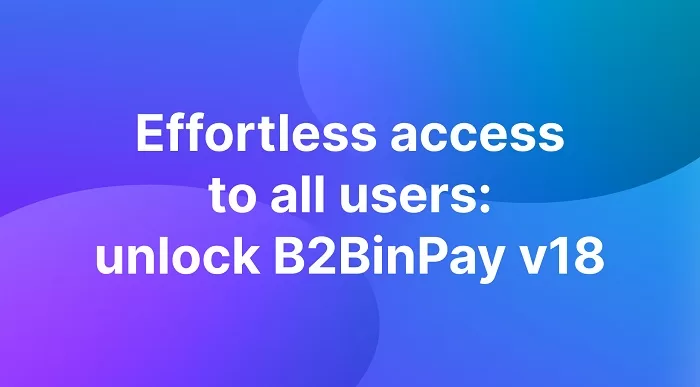 After the notable v17 release, B2BinPay is advancing further with a series of enhancements that promise to elevate the user experience. The v18 release, in particular, stands as proof of the continuous commitment to excellence, marking a pivotal moment in the evolution of B2BinPay services.
This update introduces a groundbreaking unified account system, Merge, seamlessly integrating the Merchant and Enterprise models. The primary objective is to simplify the administration of cryptocurrency transactions while concurrently presenting users with a redesigned frontend and reinforced regulatory compliance measures.
Account Unification Overview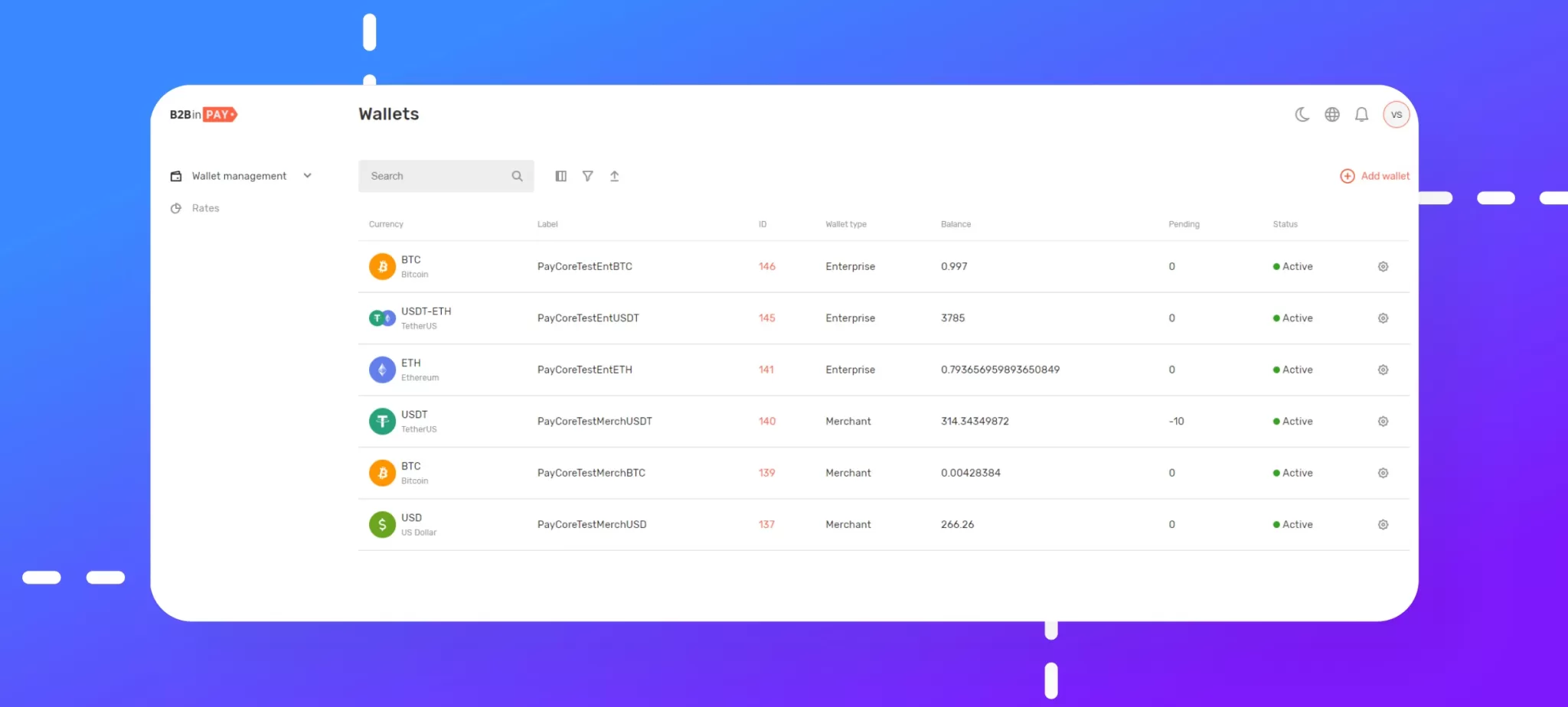 The v18 release brings a significant transformation – account unification, called 'Merge'. This strategic update streamlines the platform by consolidating the Merchant and Enterprise business models into a unified, user-friendly interface. Clients can now tailor functionalities to their specific needs, overseeing transactions seamlessly within this integrated system. This innovation simplifies operations, providing clients with enhanced control.
Let's examine the user-centric advantages arising from this merge.
Simplified Account Structure
The account structure undergoes a substantial renovation, eliminating the distinction between Merchant and Enterprise users. A single account now provides access to both product types' functionalities, streamlining the registration process and enabling businesses to promptly leverage services without navigating through extensive details about each type.
Smoother Client Onboarding and Operation
The onboarding process transforms into a seamless, one-time step with a unified fee applicable to all. Post-onboarding, clients can seamlessly choose and transition between wallet services to suit evolving business needs without concerns about additional costs or intricate administrative procedures. This streamlined approach values clients' time and supports their growth seamlessly.
Innovative Frontend and Enhanced Functionality
The v18 release not only exposes a visually appealing interface harmonised with B2Broker's aesthetics but also amplifies the system's speed and security. Core features remain intact, ensuring a natural transition to this updated platform.
Key areas undergoing comprehensive restructuring include:
Wallets & Transfers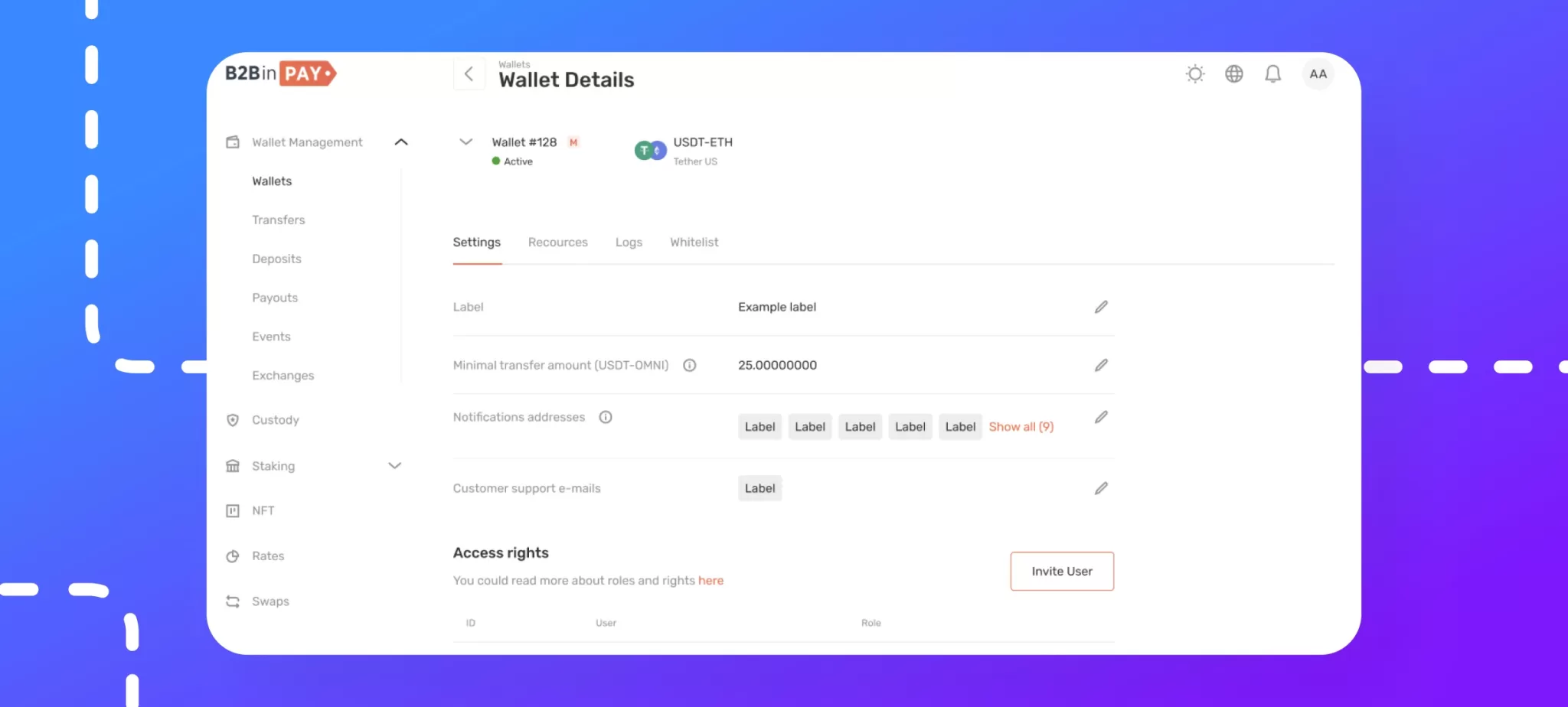 Cleaner design and streamlined processes reduce clicks and loading times, enhancing financial operations' efficiency. Interfaces governing payouts, bank withdrawals, and exchanges have been refined, simplifying all financial operations and saving customers valuable time.
Updated Account Menu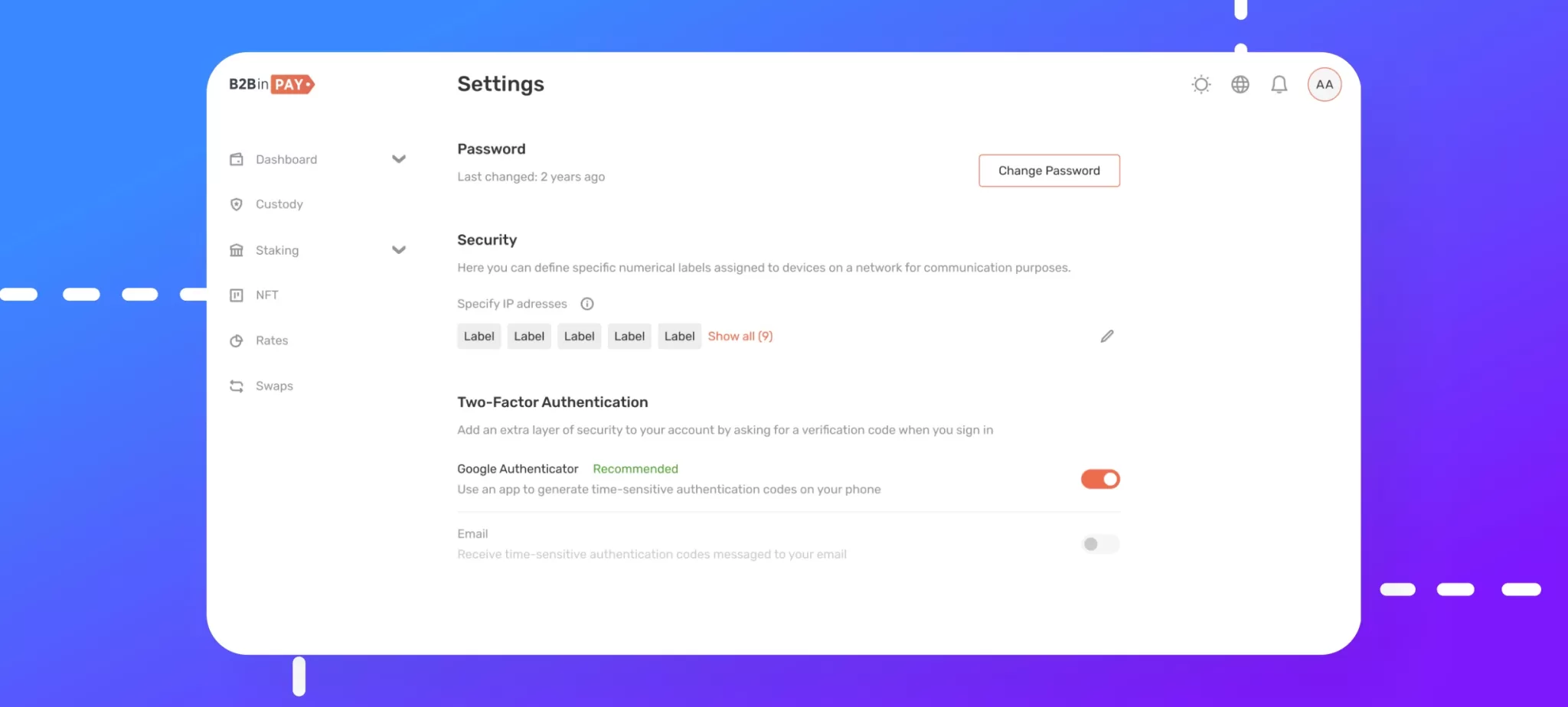 The refurbished Account Menu is more user-friendly and secure. The updated interface simplifies the management of accounts, preferences, API permissions, and profiles. Additionally, the incorporation of Two-Factor Authentication (2FA) enhances security, ensuring reliable financial transactions.
Flexible Invoice Management

Removing the 7-day limit on merchant invoice expiration allows for customising invoice timelines aligning with individual business processes.
Intuitive Helpdesk Experience
Significant improvements enrich the user experience, facilitating streamlined access to multilingual support following a well-defined schedule. Added sticker notifications enable staying updated and responsive.
Rates Interface Improvements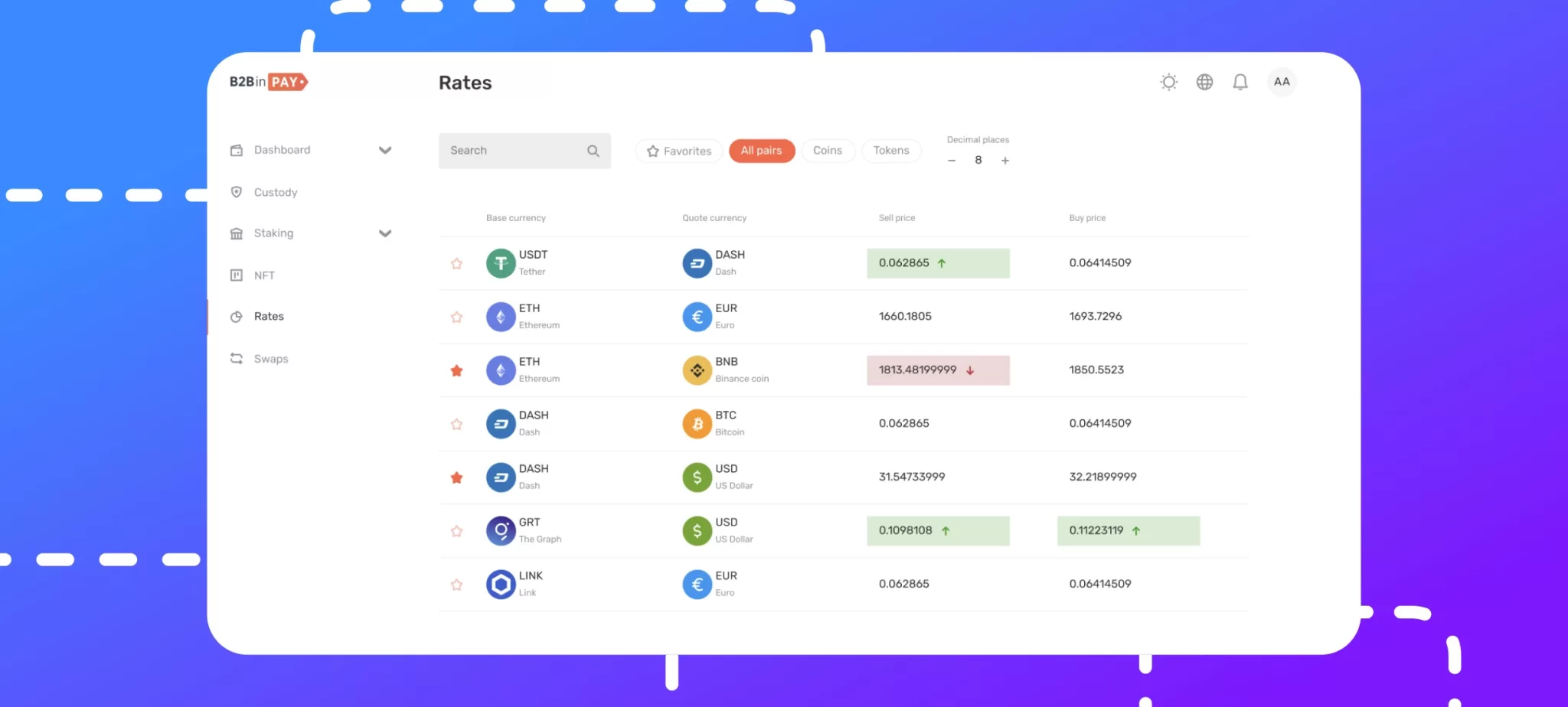 The Rates UX now boasts enhanced favourites and filtering capabilities, relocated from wallets to a top-level menu for improved efficiency and easier access when managing currency rates.
FATF Travel Rule Compliance

In a steadfast commitment to upholding the highest regulatory compliance standards, B2BinPay, operating as a Virtual Asset Service Provider (VASP), has seamlessly integrated a new Travel Rule solution provider, Notabene. This integration ensures adherence to the Financial Action Task Force (FATF) Travel Rule requirements, playing a pivotal role in detecting suspicious activities and preventing money laundering and fraud.
Final Thoughts
As crypto adoption grows, B2BinPay leads the way by offering companies a comprehensive payment solution for crypto transactions. With its current v18 version, the firm not only improves on existing capabilities but also provides new functionality to enhance the user experience and maintain regulatory compliance.