Award-winning Design offers Crafting Therapy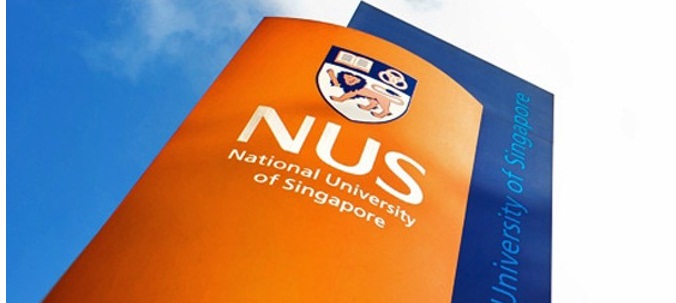 The University's successful cultivation of innovative designers was affirmed with the conferment of a Red Dot Award: Design Concept 2014 on recent Industrial Design graduate Tricia Chean on 26 September at the Red Dot Design Museum Singapore. This is the 15th award presented to an NUS-affiliated designer since the competition's inception in 2005.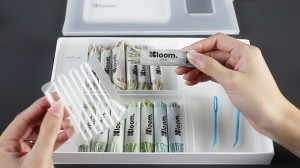 Tricia received recognition for her craft kit, "The Handmade Cure"—now renamed "Bloom", which she submitted as a Year 4 student last academic year. She refined her initial concept by changing its packaging and presentation to appeal to a broader audience.
Her submission, which topped the "Relax" category, was among the 304 winning design concepts selected by an international panel, out of 4,791 entries from 63 countries.
"The award has re-ignited the passion in me to produce good design that can make a positive impact on others' lives, rather than being focused on aesthetics. Bloom is a project that I'm proud of because it has the potential to really make a difference in someone's life," said Tricia.
The craft kit enables people to enjoy the therapeutic qualities of crafting and was initially developed for those suffering from anxiety disorders and depression.
"I developed the project out of my own interest. I find crafting relaxing, did some research and found that it was scientifically proven that people who knitted and crocheted recovered faster from illness," said Tricia, who enjoys book-binding and leather-crafting.
However, Tricia is reaching beyond this group to anyone who wants to try crafting as a form of recreation. She has a working prototype and is collaborating with a local company on commercialising the product.
The designer is currently with a start-up, developing the branding strategy including packaging and marketing, for its products that are in the process of being launched. She hopes to apply her entrepreneurial skills in social enterprises that will allow her to use design to give back to the community.
The Red Dot concept awards were created to identify and celebrate new design concepts and innovation—the precursor to great products of the future. It is touted as the largest and most recognised professional design competition for design concepts and prototypes worldwide.