Subtype of Avian Flu Undergoes Mutational Changes, Raising Concerns of Increased Transmission to Humans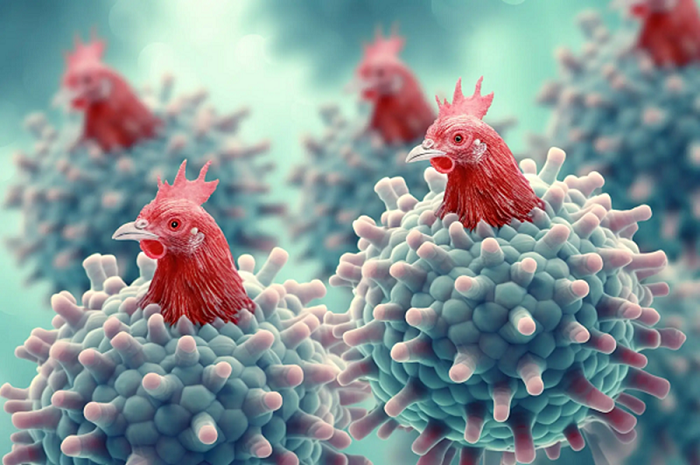 A recent collaborative study conducted by researchers from China and the University of Nottingham has unveiled alarming developments in a subtype of avian flu virus prevalent in Chinese poultry farms. The findings, published in the journal Cell, highlight significant mutational changes that could heighten the risk of human transmission.
The research focused on the characterization of the H3N8 avian influenza virus, isolated from a human patient. Using laboratory mice and ferrets as models for human infection, the study revealed that the virus has adapted in ways that facilitate severe animal infections and airborne transmission between animals.
Professor Kin-Chow Chang from the University of Nottingham emphasized the virus's acquisition of human receptor binding preference and a specific amino acid substitution, PB2-E627K, both crucial for airborne transmission. This development raises concerns about potential vulnerability in human populations, even among those vaccinated against the human H3N2 virus.
The avian H3N8 virus, upon infecting humans, has been associated with acute respiratory distress syndrome and, in some cases, fatalities. Although the virus has been prevalent in chicken flocks, its transmission dynamics to humans had been poorly understood until now.
Professor Jinhua Liu of China Agricultural University in Beijing highlighted the importance of monitoring the virus's resistance to acidic environments, a critical factor in its ability to adapt and transmit in new hosts.
The study, titled 'Airborne Transmission of Human-Isolated Avian H3N8 Influenza Virus Between Ferrets,' emerged from a collaborative effort between the University of Nottingham, China Agricultural University in Beijing, the Chinese Academy of Sciences, and the Chinese Center for Disease Control and Prevention.
Source:University of Nottingham