American Express Platinum Card® Members Can Now Swap Swipes for Tap Backs at SoulCycle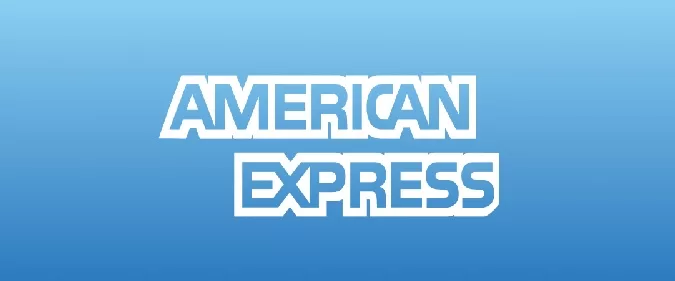 New SoulCycle Offers Include Complimentary Classes, Access to SuperSoul Status, Unique Retail Perks and More
American Express announced a series of new SoulCycle offers for Platinum Card Members. Starting  November 7, enrolled Platinum Card Members will have access to the following offers at 82 SoulCycle locations across the U.S.:
Three complimentary classes when a series of 20 classes is purchased at soul-cycle.com
SuperSoul status with the purchase of a series of 25 SuperSoul classes (compared to the standard requirement of a 50 class series purchase)
Ten "First Class Free" passes to provide to new riders
Retail perks including advance access to SoulCycle warehouse sales and free shipping on all orders placed online at soul-cycle.com
"We know health and wellness are increasingly important to our Platinum Card Members, and we've actually seen a 45 percent increase in spend at SoulCycle among our premium Card Members over the last three years" said Janey Whiteside, executive vice president and general manager of Global Charge Products, Benefits & Services at American Express. "We're thrilled to partner with SoulCycle to enhance our Platinum Card Members' experience when they ride, from providing additional bonus rides when they purchase a 20-class package to giving them special access to SuperSoul and more."
These exciting new offers come on the heels of several SoulCycle pop-up activations opened exclusively for Platinum Card Members at key cultural moments across the country. To date, Platinum Card Members were invited to tap it back at:
The American Express Platinum House at the Parker Palm Springs (April 14-16).
The American Express Platinum House at the Aspen FOOD & WINE Classicoverlooking the breathtaking mountain views (June 16-17).
The Southampton Arts Center in celebration of the opening of EMP Summer House, complete with post-ride juices and signature granola from the EMP Summer House. (June 24-25).
Most recently, Platinum Card Members were able to book reserved Platinum-only bikes at the Downtown Austin SoulCycle studio in select classes during the first weekend of the Austin City Limits festival on October 7 and 8, and received exclusive Platinum x SOUL gear for riding.
Classes at the Palm Springs and Southampton pop-up studios were taught by SoulCycle Founding Senior Master Instructor and Platinum Collective Member, Stacey Griffith. As a member of the Platinum Collective, Griffith has played a key role in bringing these new offers and experiences to life for Platinum Card Members.
Formed in 2016, the Platinum Collective is a group of approximately 20 tastemakers, thought-leaders and entrepreneurs who are working with American Express to help inspire and inform new access, experiences and services for Platinum Card Members.
Starting November 7, Platinum Card Members can enroll to get access to these new offers at https://www.soul-cycle.com/amexenroll. Once signed in to their SoulCycle account they will gain immediate access to the offers described above.
The new SoulCycle offers are available to both Consumer and Business Platinum Card Members. Terms and Limitations apply. More information can be found at: https://www.soul-cycle.com/amexenroll
About American Express
American Express is a global services company, providing customers with access to products, insights and experiences that enrich lives and build business success.
About SoulCycle
SoulCycle is the premier indoor cycling and lifestyle brand. With more than 80 locations across North America, SoulCycle is a high-intensity full-body exercise program that focuses on rhythm through core-engaging choreography and the use of hand weights to tone the upper body. SoulCycle classes are held in dark candlelit studios to original playlists with instructors who are inspirational coaches pushing riders to do their best on and off the bike. In the studios, riders lose themselves in the workout, release stress, tone muscle, find joy in movement, change their bodies and their lives. SoulCycle was named one of Fast Company's Most Innovative Companies and CEO Melanie Whelan was named one of Fortune's 40 Under 40 as well as Crain's 40 Under 40.