American Express OPEN Unveils Blue Business℠ Plus Credit Card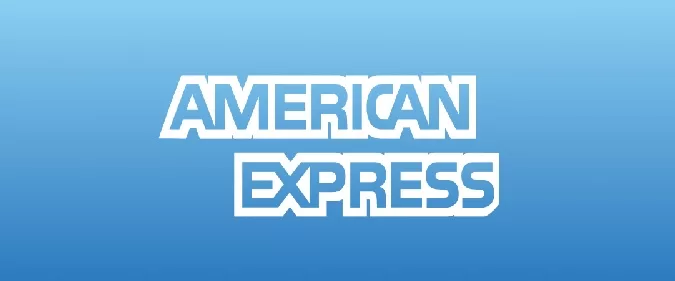 Only no-annual-fee small business credit card from a major issuer that offers 2X points with no category restrictions, on the first $50,000 per year
American Express OPEN announced the launch of Blue Business Plus Credit Card. Blue Business Plus is built for entrepreneurs working to fuel their small business, with tools to help earn rewards on everyday purchases and manage cash flow. These include 2X Membership Rewards® points on the first $50,000 spent each calendar year1 and a low introductory APR on purchases and balance transfers for up to 15 months— all backed by the service and security of American Express, with no annual fee2.
"In the U.S. 70 percent of small businesses generate less than $1 million in annual revenues3. For them, every minute counts and access to money to help fulfill big orders or make capital purchases is critical," said Audrey Hendley, senior vice president, global products, American Express® Global Commercial Payments. "Blue Business Plus is the only no-annual-fee small business credit card from a major issuer that offers 2X points with no category restrictions, so small business owners can be confident they are making the smart choice for their business."
Twice the Rewards with No Annual Fee
Blue Business Plus Credit Card offers 2X Membership Rewards points per dollar on the first $50,000 in eligible purchases each calendar year and 1X points thereafter1, with no rotating or fixed category restrictions and no annual fee. Card Members have the choice to redeem the points for travel, statement credits, gift cards, or merchandise, and they also have the option to transfer points to one of our participating airline or hotel loyalty programs4.
"With so many different ways to redeem Membership Rewards points, purchases with Blue Business Plus can become an investment toward future growth," says Hendley.
Tools to Help Manage Cash Flow and Fuel Growth Opportunities
In a 2017 American Express OPEN survey of small business owners5, more than a third of respondents said they had concerns about cash flow over the next six months. Blue Business Plus Credit Card can help small businesses better manage cash flow in three ways:
Low introductory APR: Blue Business Plus offers a 0% introductory APR on purchases and balance transfers for up to 15 months. After that, the APR will be 11.99% – 19.99%, based on Card Member creditworthiness and other factors. The low intro APR can help small businesses access the credit they need to start and grow their business, further alleviating cash flow concerns that could arise from interest payments on balances due.
Expanded Buying Power: Card Members are able to spend above their credit limit* so they can pursue growth opportunities quickly without the hassle of making calls or paying over limit fees. Card Members earn points on the amount spent above their limit, which is due in full each month as part of the minimum payment due. While the amount the small business owner can spend beyond their credit limit varies based on a number of factors unique to each Card Member, if a Card Member is ever unsure whether they can use their expanded buying power to pay for a particular purchase, they can consult the Check Spend Ability feature in their online account or call the number on the back of their Card.

* The amount they can spend above their credit limit is not unlimited. It adjusts with their use ofthe Card, their payment history, credit record, financial resources known to us, and other factors.
Employee Controls: Card Members can add Employee Cards to their account, also for no annual fee, and get real-time alerts when employees spend outside of merchant types that Card Members have approved such as U.S. gas stations, U.S. shipping, and U.S. office supply stores.
Blue Business Plus Credit Card is now available to small business owners in the U.S. To learn more information please visit: https://www.americanexpress.com/us/small-business/credit-cards/blue-for-business/.
About American Express OPEN
Through its Global Commercial Payments division, American Express offers a suite of payment and lending products that help businesses and organizations of all sizes gain financial savings, control and efficiency. Global Commercial Payments provides solutions for travel and everyday business spending, cross border payments, global currency solutions, and business financing.
About American Express
American Express is a global services company, providing customers with access to products, insights and experiences that enrich lives and build business success.