Amazon Studios Launches Original Kids Holiday Specials on November 25 on Prime Video in the US and UK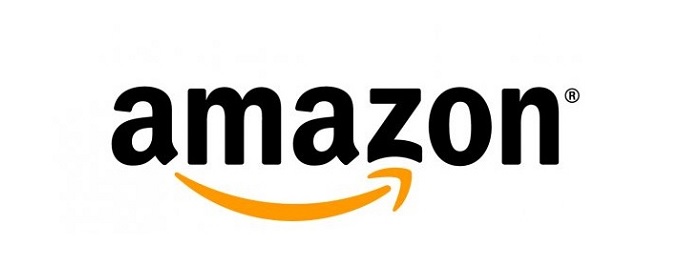 Brand-new specials include If You Give a Mouse a Christmas Cookie, The Snowy Day, and An American Girl Story—Maryellen 1955: Extraordinary Christmas and feature notable talent, including Laurence Fishburne, Regina King, Jamie-Lynn Sigler, Angela Bassett, Boyz II Men, Lisa Loeb, and Bethany Cosentino
Amazon Studios today announced its original kids holiday programming is scheduled to premiere on Friday, November 25 on Prime Video in the US and UK. Brand-new Amazon Original Specials include If You Give a Mouse a Christmas Cookie, Ezra Jack Keats' The Snowy Day, and An American Girl Story—Maryellen 1955: Extraordinary Christmas as well as existing holiday episodes from Creative Galaxy and Tumble Leaf.
"We are so excited to bring our customers our first-ever holiday line-up of specials this season, with If You Give a Mouse a Christmas Cookieand The Snowy Day based on beloved children's books that highlight strong bonds between friends and families. It's what the holidays are all about," said Tara Sorensen, Head of Kids Programming at Amazon Studios. "The American Girl Maryellen special is an inspiring feel-good story that will surely become a holiday family favorite for our customers."
If You Give a Mouse a Christmas Cookie
If You Give a Mouse a Christmas Cookie is an animated holiday special based on the classic If You Give a Mouse a Cookie book series written by Laura Numeroff and illustrated by Felicia Bond. In this special, it's holiday time and in Mouse's house that means Christmas cookies (including a special one for Santa, of course), caroling with friends…and one nearly-destroyed holiday pageant. Can Mouse and his animal friends save the show, without getting utterly distracted along the way? It's a wild ride as Mouse and his friends work together to solve a problem in a fun and creative way. The special is written and produced by Ken Scarborough (Doug, Curious George, Martha Speaks, Arthur,and Saturday Night Live); stars Mason Mahay (voice of Oliver), Roger Craig Smith (Avengers Assemble and Wreck-It Ralph), Jessica DiCiccio(Over the Hedge), Jeff Bennett (Futurama), and Lara Jill Miller (The Loud House, Henry Hugglemonster, and Doc McStuffins). The special also features an original song "Christmas Cookie Song" by Lisa Loeb, available exclusively on Amazon Music to download and stream November 25. If You Give a Mouse a Cookie was part of Amazon's 2015 fall pilot season rated 4.7 stars by customers with 82% 5-star reviews; season one will premiere on Amazon Prime Video next year.
Ezra Jack Keats' The Snowy Day
The Snowy Day is an animated holiday special based on the award-winning book by Ezra Jack Keats. The book is well-known as one of the first picture books to feature an African-American protagonist, has won many awards, including the Caldecott medal—one of the highest honors in children's literature, and was included in the Library of Congress' list of "Books that Shaped America." The special follows Peter, a young boy in a red snowsuit, as his mother sends him on an adventure to Nana's house to retrieve their traditional Christmas mac and cheese dinner. Enjoying the snowy day along the way, Peter encounters friends from the neighborhood, including storekeepers and bakers to the older boys he admires—and a group of a capella singers voiced by Boyz II Men. After arriving at Nana's and retrieving the mac and cheese—and his most coveted gift, a brand-new red sled—Nana helps Peter team up with the older boys for an epic snowball fight, resulting in the destruction of the special holiday dinner and his sled. When the neighborhood comes together to celebrate new traditions with Peter and his family, Peter realizes that the true meaning of the holiday is who you spend it with. Narrated by Laurence Fishburne (Black-ish, Batman v Superman: Dawn of Justice, and The Matrix) and featuring voice talent by Regina King (American Crime and The Leftovers), Jamie-Lynn Sigler (The Sopranos), and Angela Bassett (American Horror Story and BoJack Horseman), The Snowy Day features an original song "Snowy Day" by Boyz II Men, available exclusively on Amazon Music to download and stream November 25. Executive produced by Laurence Fishburne and Helen Sugland (Akeelah and the Bee) as well as Ann Austen, Irene Sherman, and Deborah Pope (Ezra Jack Keats Foundation).
An American Girl Story—Maryellen 1955: Extraordinary Christmas
An American Girl Story—Maryellen 1955: Extraordinary Christmas is the second collaboration between American Girl and Amazon and is based on American Girl's previously launched BeForever character Maryellen Larkin. The special is set during Christmas in 1955 in Daytona Beach, Florida, where middle child Maryellen (Alyvia Alyn Lind) longs to stand out amidst the hustle and bustle of her big, busy family. A boisterous and artistic girl, Maryellen's adventurous spirit is sometimes at odds with the era she's living in: when conformity was valued above individuality. When Benji (Samuel Faraci), a family friend afflicted with polio comes to stay with them and visit Daytona Beach's hospital for care, Maryellen is inspired to help the polio patients have the best Christmas ever. But her first attempts fall flat, followed by a fight with her best friend Davy (Maxwell Acee Donovan). With guidance and advice from Maryellen's wise and sympathetic mother (Mary McCormack), Maryellen learns the key to helping others is through listening. Through her gift of drawing, Maryellen helps give the children an extraordinary Christmas they'll never forget. Executive produced by Jane Startz (Ella Enchanted). An American Girl Story—Maryellen 1955: Extraordinary Christmas features an original song "Christmas and Everyday" by Best Coast, available exclusively on Amazon Music to download and stream November 25.
These specials are part of Prime Video's growing line-up of award-winning and critically acclaimed Originals for kids and families—to see more originals available exclusively for Prime members visit www.amazon.com/originals.
About Amazon Video
Amazon Video is a premium on-demand entertainment service that offers customers the greatest choice in what to watch, and how to watch it. Amazon Video is the only service that provides all of the following:
Prime Video: Thousands of movies and TV shows, including popular licensed content plus critically acclaimed and award-winning Amazon Original Series and Movies from Amazon Studios like Transparent, The Man in the High Castle, Love & Friendship and kids series Tumble Leaf, available for unlimited streaming as part of an Amazon Prime membership
Add-on Subscriptions: Dozens of subscriptions to networks like SHOWTIME, STARZ and more, available to Amazon Prime members as add-ons to their membership
Rent or Own: Hundreds of thousands of titles, including new-release movies and current TV shows available for on-demand rental or purchase for all Amazon customers
Instant Access: Instantly watch anytime, anywhere through the Amazon Video app on TVs, mobile devices, Amazon Fire TV, Fire TV Stick, and Fire tablets, or online. For a list of all compatible devices visit www.amazon.com/howtostream
Premium Features: Top features like 4K Ultra HD, High Dynamic Range (HDR) and mobile downloads for offline viewing of select content
In addition to Prime Video, the Prime membership includes unlimited Free Two-Day Shipping on millions of items across all categories, more than one million songs and thousands of playlists and stations with Prime Music, early access to select Lightning Deals all year long, free secure, unlimited photo storage in Amazon Cloud Drive with Prime Photos, access to borrow books with the Kindle Owners' Lending Library, and more. To sign-up for Prime or to find out more visit: www.amazon.com/prime.
About Amazon
Amazon is guided by four principles: customer obsession rather than competitor focus, passion for invention, commitment to operational excellence, and long-term thinking. Customer reviews, 1-Click shopping, personalized recommendations, Prime, Fulfillment by Amazon, AWS, Kindle Direct Publishing, Kindle, Fire tablets, Fire TV, Amazon Echo, and Alexa are some of the products and services pioneered by Amazon. For more information, visit www.amazon.com/about.