Allianz Mobilizes To Assist Uk Flood Victims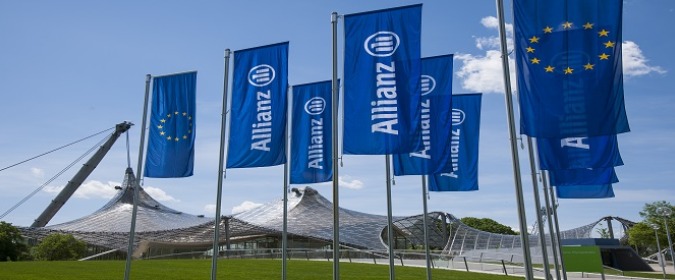 The UK is certainly no stranger to experiencing wet weather; however, December 2015 has seen storms Desmond, Eva and Frank cause devastating disruption to thousands of homes and businesses in just under three weeks.
In just a few hours, Storm Eva brought 120mm of rain to the North West of England, which is almost the total monthly average for December (144mm). Storm Frank has caused three severe flood warnings to be issued, indicating danger to life, with a further 46 flood warnings requiring immediate action. Frank has also left 5,500 homes without power in the north of Scotland.
Allianz UK's claims handlers experienced a 300% increase in the number of customer calls to its household claims teams and a 100% increase in commercial claims calls for Storm Desmond.
Jeremy Trott, divisional claims manager, visited the households and businesses in Carlisle that were affected by Storm Desmond. The visit gave Jeremy a chance to meet with Allianz's loss adjusters and community of suppliers – all helping customers to deal with the damage caused by the floods by offering practical advice and support.
Allianz UK's storm planning team had already taken action ahead of the first storm hitting, and loss adjusters were on site the weekend before. The team was able to arrange 95% of appointments within two hours of customers making a claim.
Jeremy comments, "It's vital that we can respond quickly to our customers when it matters the most – when they come to make a claim. This allows us to maintain our customers' trust." Now the customer care teams are providing additional advice to customers by visiting their properties.

Jeremy continues, "Visiting someone's home and seeing first-hand how devastating an event is was really brought home to me by the watermark halfway up the wall and the smell of damp. That's something TV pictures just aren't able to capture. I feel proud of our industry and of Allianz when I see all of the activity that is being undertaken, and how we are mobilizing to such great effect."