Allianz and start-ups – a natural fit?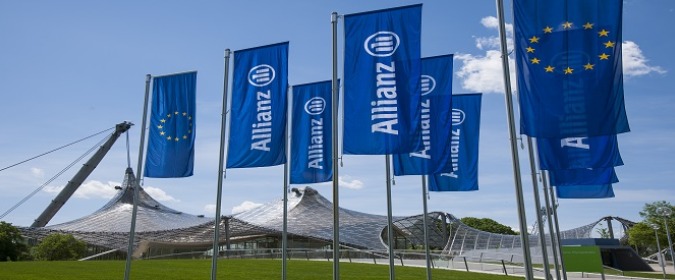 The insurance industry is undergoing major transformations at the moment. The internet of things, opens up major opportunities for us.
Unicorn – this term has emerged for a startup company with a valuation of over 1 billion dollars. Companies like Spotify, Airbnb and Uber – their success stories inspire a generation of entrepreneurs. They are eager to develop new products and services that disrupt established industries – and in doing so, turn their small startup into the next unicorn. The availability of cheap computing power and the relative ease of access to financing is fueling this trend further.
So when the startup conference Bits & Pretzels opened its doors, it came as no surprise that over 3,600 entrepreneurs, venture capitalists and other people from the start-up eco system flocked to Munich's trade fair center to listen to industry thought leaders and exchange their ideas. Among them: several Allianz representatives. A well-established global insurance company with 125-year long history and some 147,000 employees at a start-up conference – how does that make sense?
Christof Mascher, COO of Allianz SE, gave a presentation on the Internet of Things and Digital Ecosystems at the start-up conference Bits & Pretzels.
Christof Mascher, COO of Allianz SE:
"The insurance industry is undergoing major transformations at the moment. The internet of things, for example, opens up major opportunities for us. Our value proposition for the customers can be lifted from 'managing the loss' to 'improving quality of life'. While Allianz is well-prepared and working hard to shape this future, we also know that there a lot of great entrepreneurs with brilliant ideas out there – and we aim to partner with them. Allianz cannot solely rely on internal capabilities for transformation, but must also tap into talent and ideas from the outside in order to become a digital company and stay successful for another 125 years."
Along with Christof Mascher, Allianz was also represented by staff from Allianz Digital Accelerator and Allianz Digital Corporate Ventures, who shared a booth at the expo and used the opportunity to talk to many entrepreneurs.
So what does this mean for InsurTech (insurance technology) and FinTech (finance technology) startups?
Allianz can be a strong partner for them to jointly grow their ideas, providing not only capital, but also knowledge, skills and insurance expertise.
There are three different points of contact for start-ups:
Allianz Digital Corporate Ventures provides investment in the areas of: Fintech, Connected car, Home / Health, Data and Analytics
Allianz Digital Strategic Partnerships works on partnerships to enhance Allianz offerings with the help of joint products and services
With this, Allianz aims to match its demands with external capabilities from startups to further develop products and services for its customers.