All you Need to Know About E-Challan Tickets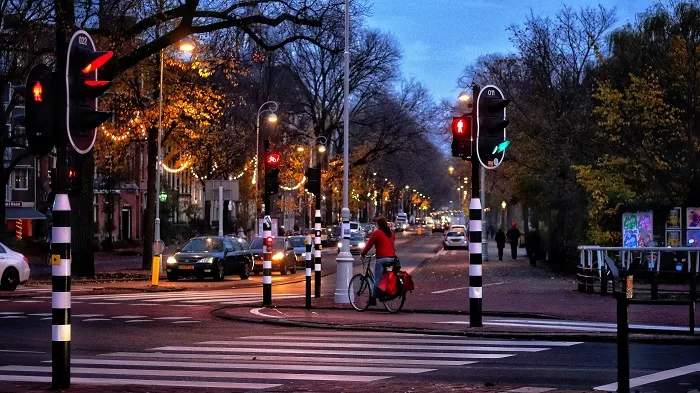 Due to COVID-19, we've successfully digitised almost everything in India. Today, standing in the queue to make payments seems like a nightmare. Most of us have become accustomed to paying bills online since it is convenient. Additionally, digitisation also enables you to maintain an online record of every transaction. The Ministry of Road Transport and Highways (MoRTH) introduced the concept of e-challan to keep up with the digital transformation. It was adopted with an aim to fast-track and simplify processes like e-challan check, settlement, and issuance.
Let's understand what e-challan is and how it works.
What is an E-Challan?
A challan is an official piece of document issued to a person that breaks traffic rules. According to the Motor Vehicles Act, 1988, anyone who gets a challan must pay a penalty or fine depending on the type of violation committed. E-challan is a digital form of the same document. It has made the process of issuing challan and collecting fines more transparent and seamless. The violator has the option of paying the fine online or offline. Multiple websites help you with the e-challan check and payment online.
How Does it Work?
E-challan is one of the best examples of how technology can make a slow and daunting process swift and easy. Let's take a deep dive into how e-challan works, so you can understand the nitty-gritty of it.
Multiple CCTV cameras have been installed across cities to monitor traffic. If the Enforcement Officer identifies that someone has violated the traffic rules, he will note down your car or bike number to get more details about you from the Vahan or Sarathi database.
Once the Enforcement Officer has procured your details, he will issue an e-challan based on the violation. This will be sent to you as an SMS to your registered mobile number.
You can either choose to pay online by scanning the QR code or pay via cash at the Regional Transport Office (RTO).
Traffic Violations That Would Get you an E-Challan
Here's a list of traffic violations that are not allowed under the Motor Vehicle Act.
Driving past a red light
Availing public transport without buying a ticket
Disobedience or refusal to share details if asked by someone in authority
Driving an unauthorised motor vehicle
Driving without a licence
Over-speeding
Drunk driving
Racing
Driving without a car insurance plan
Driving when you are unfit to drive mentally or physically
Violation of road regulations
Obstructing the way for emergency vehicles
Obstructing traffic
How to Settle E-Challan Tickets?
There are three ways through which you can settle your e-challan tickets—Vahan Jankari Portal, Parivahan Portal, and offline payment. Let's explore each one of them.
Vahan Jankari
Here's how you can settle your e-challan ticket using the Vahan Jankari Portal.
Visit the Vahan Jankari page and click on 'E-Challan Jankari'
Enter your vehicle or select the added vehicle (if entered already)
Select your challan and click on the 'Pay Now' button
Choose between Credit/Debit Card or Net Banking to make the payment
Parivahan Portal
Here's how you can settle your e-challan ticket using the Parivahan portal.
Visit the official Parivahan website and go to the challan payment page
Enter your challan number or the vehicle number
Enter the Captcha code
Click on the 'Get Detail' button to receive details about your e-challan
Click on the 'Pay Now' button
Use your preferred online payment method to pay the fine
Offline Payment
Here's how you can settle your e-challan ticket offline.
Visit the Traffic Police Department and provide your e-challan details with other required details. You can make the payment and collect the receipt.
Scan the barcode provided in the e-challan at the Post Office, e-Seva centre, or Traffic Police Headquarters.
You can also settle the e-challan ticket via cheque, demand draft, or pay order by post or courier to the headquarters in the name of the City Traffic Police
Note: It is best to pay the fine immediately to enjoy hassle-free driving.
The government has made the traffic rules to ensure complete safety of everyone on the road. Hence, it is mandatory to obey them even though the e-challan check and payment procedures have become seamless. Shield yourself and your vehicle with a comprehensive motor insurance plan. Along with covering you against unforeseen financial emergencies, it will also ensure you do not get caught for driving an uninsured vehicle.