Alienware Alpha – The world's first PC gaming console. Welcome to a new era in gaming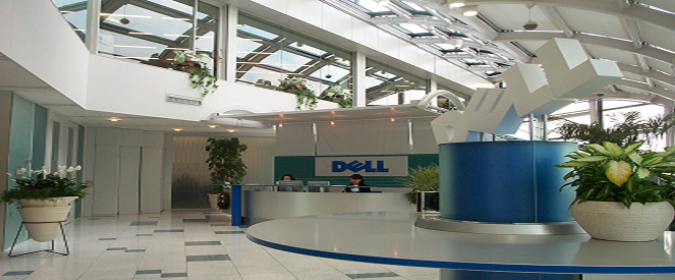 Gamers looking for a true next-gen gaming experience need to wait no longer
Pre-ordered Alienware Alpha consoles are landing in gamers' living rooms today
Gamers that want to take home the Alpha today can visit select Walmart and Fry's locations or order online at Alienware.com and a number of select online partners like Amazon Bestbuy.com,GameStop, NewEgg and TigerDirect
Alpha effortlessly delivers over 600 Steam controller-supported games into your living room
Over $100 worth of free games and bonus content for gamers who purchased before day one
The world's first PC gaming console delivers the ease of a console, with the freedom of a complete PC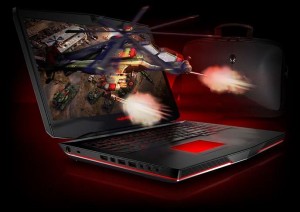 Alienware, creators of the most legendary gaming systems on the planet, is officially shipping the revolutionary Alienware Alpha gaming console. Packing the latest technologies from Intel and NVIDIA, in a form factor a fraction of the size of the current "next-generation" consoles. The Alpha's striking design is unmistakably Alienware, yet unobtrusive under your television.  The Alienware Alpha boots directly into the Alpha-UI, an exclusive user interface that provides streamlined controller-based navigation – no mouse or keyboard required. With Alpha-UI you can choose to launch Steam Big Picture, adjust system and AlienFX settings, all from the comfort of your couch. The Alienware Alpha truly combines the ease of a console with the freedom of a PC. Welcome to a new era in gaming!
"We've been working hard this past year to break the mold and develop a system that finally brings hundreds of Steam games, including some really fun indie titles, to TVs." Said Frank Azor, General Manager of Alienware. "The team and I are excited to finally deliver our vision for big screen gaming and give our fans a console that  delivers true next-gen performance with the flexibility to choose how, what and where they want to play."
A Console Worthy of the Title "Next-Gen"
At the heart of the Alienware Alpha's performance is the GPU, and it's truly one-of-a-kind. Alienware and NVIDIA engineers worked carefully to develop a graphics solution that maximizes gaming performance while carefully balancing the thermal envelope and power utilization, ultimately developing an ideal and unique graphics platform that runs cool and quiet while delivering the graphical horsepower that gamers demand.
Leveraging the NVIDIA GeForce GTX 860M, based off NVIDIA's newest Maxwell architecture, Alienware was able to increase the standard performance even further- customizing the GPU to run at speeds found in no other device. Ensuring gamers will never miss a single frame, Alienware and NVIDIA paired 2GB* of GDDR5 memory to the Alpha's custom NVIDIA GTX GPU. So get ready to dial-up the settings on your Alienware Alpha, and rest assured that you'll be playing the best new games at true 1080p resolutions, while experiencing the gaming performance of a hardware platform that is finally worthy of the title "next-gen."
Locked and Loaded with Free Content
For a limited time, fans who order the Alienware Alpha will receive their consoles packed with free bonus content including the complete versions of Anomaly: Warzone Earth, Awesomenauts, Magicka, Metro: Last Light, PAYDAY 2 and Strike Suit Zero. Alienware Alpha will also include an exclusive Gauntlet in-game item, the Magicka: Dungeons and Daemons DLC, as well as Alienware exclusive demos of Defense Grid 2 and Super Splatters. Get gaming on day one with new and exciting bundled content, along with all of the existing titles gamers already have filling up their Steam libraries.
More than Just a Console
Out of the box, the Alienware Alpha boots directly into the exclusive Alpha UI that provides a full console-based experience – no mouse or keyboard needed. From there you can choose to launch Steam Big Picture for instant access to thousands of amazing titles, adjust system and AlienFX settings and access your music library. Gamers can decide how they want to experience games on their Alpha; they can set the console to boot directly into Steam Big Picture for instant gaming gratification, or access the full Windows 8.1 desktop for a more traditional PC gaming experience.
The Alienware Alpha ships with a Microsoft Xbox 360 Wireless Controller, and is compatible with nearly any other controller or peripheral that you can use on a PC; whether that be a steering wheel, your favorite H.O.T.A.S. or a trusty keyboard and mouse. Your friends can even bring their own controllers for some local multiplayer havoc.
Don't want to use a controller? No problem. The Alienware Alpha comes with a full version of Windows 8.1 which allows gamers to choose how they want to use the console. Want to place the Alpha on a desk, go for it. Want to get some work done between matches? Install your favorite office suite. Need to catch up on your movie queue? Install apps from the Windows Store, stream from your favorite browser, play your local media collection or even connect to your home media server. The power of choice is in every customers' hands.
Big Power, Small Price
Starting at $549 (US), the Alienware Alpha can be configured with Intel's 4th generation core i3, i5 and i7 processors, up to 8GBs of DDR3 memory, hard drive options up to 2TBs and the latest Intel Wireless 802.11ac adapters. All of this hardware, combined with the custom NVIDIA GTX Maxwell GPU, is engineered into a form factor that is less than 2.5 inches tall and less than 8 inches in width.