Air Canada and Virgin Australia to Introduce Codeshare Services and Reciprocal Frequent Flyer Benefits in Strategic Cooperation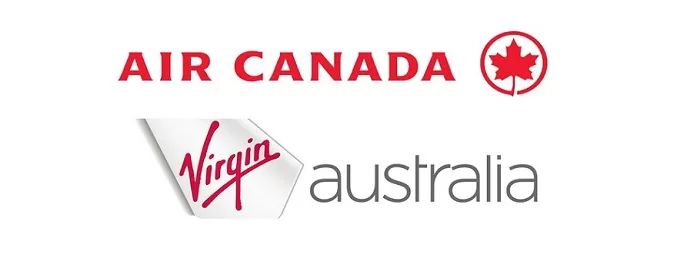 Air Canada announced it has signed a Memorandum of Understanding for a strategic cooperation agreement with Virgin Australia, making it easier for Canadians to travel throughout Australia and New Zealandand providing Australians with more options to travel to Canada.
The first stage of the codeshare agreement is scheduled to be implemented in early 2017 when Air Canada customers will be able to book travel on a single ticket to an additional 10 cities throughout Australia and New Zealand on Virgin Australia-operated flights connecting with Air Canada's daily year-round service to Sydney and Brisbane. Subject to obtaining the necessary regulatory approvals, Air Canada will place its code on Virgin Australia flights to Adelaide, Canberra, Cairns, Melbourne and Perth as well as to Christchurch and Auckland, New Zealand. Customers will also be able to travel on Virgin Australia flights from Sydney to Brisbane, Sydney to the Gold Coast and Brisbane to Wellington, New Zealand.
When travelling on these services, members of Air Canada's loyalty program, Aeroplan, will be eligible to earn Aeroplan Miles. Further details on the frequent flyer agreement will be released soon.
"This agreement with Virgin Australia lays the ground work for a mutually beneficial commercial cooperation that will offer Air Canada customers more travel options and frequent flyer benefits when travelling within Australia and New Zealand," said Calin Rovinescu, President and Chief Executive Officer. "We look forward to introducing Air Canada codeshare service on Virgin Australia's flights and welcoming Virgin Australia's customers on our flights beginning in the near future."
Travellers arriving in Los Angeles on Virgin Australia's flights from Sydney and Brisbanewill be able to travel on connecting Air Canada flights to Toronto, Vancouver, Calgary and Montreal. When travelling on these codeshare services, eligible Virgin Australia customers will earn Velocity Points.
In a subsequent stage, the carriers plan to offer eligible customers reciprocal frequent flyer redemption benefits on each other's flights, and Virgin Australia would place its code on Air Canada's flights between Vancouver–Sydney and Vancouver–Brisbane.
Air Canada operates daily non-stop flights year-round from Vancouver to both Sydneyand Brisbane, Australia. Flights to Sydney are operated with Boeing 777-200LR aircraft and flights to Brisbane with Boeing 787 aircraft. Air Canada operates a total of up to 18 flights per day from Los Angeles to Toronto, Montreal, Calgary and Vancouver.
About Air Canada
Air Canada is Canada's largest domestic and international airline serving more than 200 airports on six continents.  Canada's flag carrier is among the 20 largest airlines in the world and in 2015 served more than 41 million customers.  Air Canada provides scheduled passenger service directly to 64 airports in Canada, 57 in the United States and 90 in Europe, the Middle East, Africa, Asia, Australia, the Caribbean, Mexico, Central America and South America.
About Virgin Australia
Virgin Australia launched in 2000 and has since established itself as a contemporary, full-service airline with a reputation for exceptional customer service. The airline is committed to delivering the world's most engaging, stylish and effortless flying experience. In doing so, Virgin Australia has partnered with some of the world's best airlines, Air New Zealand, Delta Air Lines, Etihad Airways and Singapore Airlines, opening up a combined network of more than 450 destinations.