ADIDAS Launches Pride Content Series Including Tom Daley and 2022 Pride Collection Comes to EA Sports™ FIFA 22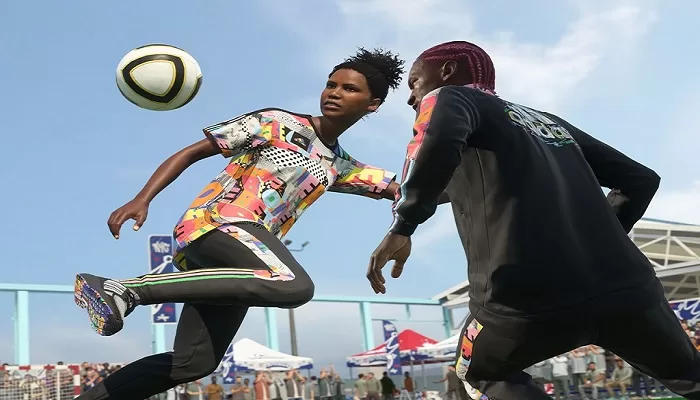 Adidas unveiled a collaboration with queer artist and designer, Kris Andrew Small, a native of Sydney, Australia, who is known for creating bold works of art with a joyful explosion of colors and patterns. The resulting collection to mark Pride 2022 is inspired by the pop art and graphic design of the '70s and '80s and highly regarded voices in the LGBTQIA+ community.
As a continued celebration of the love that connects the world, Adidas announces two further activities to help spread a message of empowerment and support for the LGBTQIA+ community across Pride Month 2022.
Pride Content Series
First, Adidas releases a Pride content series with some of its prominent LGBTQIA+ partners.
The first is a conversation between Tom Daley and UK charity, Stonewall, where he speaks about his experiences as an openly gay Olympic athlete and how we can support the next generation.
The second is a conversation between Layshia Clarendon, Chelsea Grey and Athlete Ally, an organisation championing LGBTQIA+ equality in sport, where they discuss the limitations of Title IX (a US Federal Civil Rights Law that prohibits sex-based discrimination in schools) and how it could be improved. The content series can be watched here.
Adidas Pride Collection X EA SPORTS FIFA 22
Adidas is then taking its long running 'Love Unites' platform to the world of EA SPORTS FIFA for Pride 2022. From 10th June, select pieces from Adidas recently announced 2022 Pride Collection will be available to wear in-game and use in two separate game modes of FIFA 22.
In FIFA Ultimate Team (FUT), players can unlock the 'Love Unites' pack via the Milestone Objectives. In VOLTA Football, the pack is unlocked via Seasonal Progression as players take to the game and play across the month of Pride.
Pieces unlockable from the collection include a 'Love Unites' branded t-shirt, tracksuit, hoodie, and Ultraboost in VOLTA, and the vibrant Tiro Jersey in FUT, plus some specially designed in-game stadium takeover pieces through the month of June.
Join the conversation through #LoveUnites and @adidas on Instagram and Twitter.
Source: Adidas