Adapting to the Trend Change in Financial Assets: NFTs and the Crypto Paradigm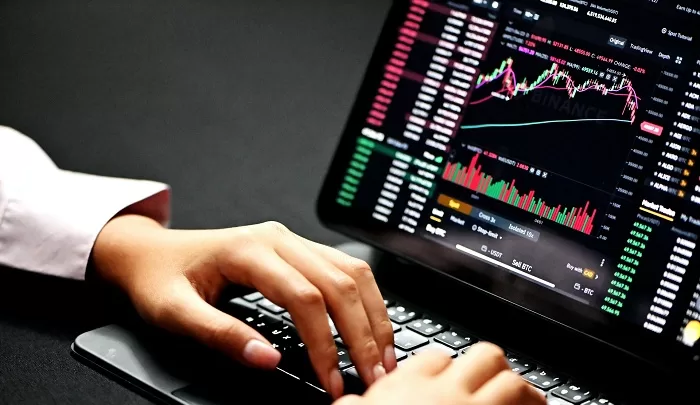 The world is evolving day by day, with markets globally challenging the way things are done and perceived. With no exception, the financial market as a whole is rapidly changing, credit to the on-set of digital assets such as crypto and NFTs. Realizing the size of the market and its underlying exponential growth opportunity, CEO and CIO of MartoCapital, Katina Stefanova is planning on entering the NFT marketplace.
The World of NFTs
People everywhere are wondering what exactly Non Fungible Tokens or NFTs are, because they are certainly making headlines. Some NFTs are sold for only a dime whereas others can reach millions of dollars in sale price! Businesses and investors are eagerly looking to get into the NFT scene to make sweet profits off of their investments. Understanding the intricacies involved in owning digital assets, Stefanova is aiming to launch her own collection of NFTs that will be based on various projects that she and her company have been working on.
This will allow her clients gain exposure to the world of NFTs and eventually have access to various projects. NFTs can be tricky as well as technical to a certain degree, and just like cryptocurrencies and tokens, it is important to have access in the early stages of the project to maximize the growth potential.
Anything can be sold as an NFT, and the price will be determined depending on the uniqueness of the asset. With increasing advancements in the technological ecosystem, businesses and investors are looking to diversify their portfolios with various digital assets that will help them spread their risks and increase the potential to earn exponential profits.
Of course, the financial market is never easy, especially taking cryptocurrencies into account. There is extreme volatility in the crypto market, with higher highs and steep lows, no one can actually predict what's going to happen next.
This begs the question…'Is it worth investing your time and money in?' The answer to this question is relative, each individual has his/her own financial strength and knowledge. If one is new to everything, it is important to seek advice from someone who has been present in the market for a long time or possesses sound financial know-how.
This is why investors and clients alike trust Stefanova concerning crypto currencies and NFTs. MartoCapital's CEO uses multiple leveraging techniques to create a portfolio that has the highest probability of multiplying returns. She also uses multiple strategies that are based on alpha and algorithms to calculate the risk associated with investments, allowing her to minimize the downside risk exposure while maintaining an upside investment trend.
Investors are often confused with how to trade in NFTs and crypto in general, and MartoCapital focuses on enabling its clients gain access to projects that are yet to come on the mainstream, allowing early access to facilitate their growth.
The NFT marketplace is unique but difficult to understand, especially if one is looking to invest for the long term. It is important to understand that even though NFT in essence means a digital asset that is not interchangeable, it can still be 'copied'. That is why it is stored on the block chain, giving it a unique address and ownership.
Stefanova believes that making NFTs will allow her to tap into newer opportunities and give her a unique exposure, allowing her to understand financial structuring with a completely different perspective. The launching of her NFTs will be seen as a new step towards portfolio enhancements—it will allow investors to purchase, hold, and sell various NFTs, benefiting from the trade.
It is not certain as to what will be sold as an NFT but keeping in mind Stefanova's experience in the financial field and her managerial skills, whatever she plans on selling will definitely grab the attention of myriad investors looking to add digital assets in their portfolios!
Financially Leveraging the Future
NFTs will continue to soar, with newer styles and types entering the market place on a daily basis. Keeping this in mind, the CEO believes it is high time to break barriers and dive into the market, integrating everything in the process and paving the way for growth.
Clients will not just benefit in the short term but also in the long term. Getting in on projects early will allow the investors to purchase at a lower price, which can then be held and sold on a higher price, resulting in profits.
In the future, Stefanova also plans on developing NFTs for her clients, which will eventually help build a better portfolio for them, incorporating digitalization with portfolio investments.
With newer technologies coming into effect, the NFT marketplace is buzzing with creative ideas to leverage funds, and this is exactly what MartoCapital's CEO plans on doing – creating unique NFT projects to build an ecosystem that enables investors to technologically diversify their portfolios while keeping up with the market trends. Stefanova believes that NFTs are the future, and the growth potential for the market is expected to grow fourfold, with multinational companies entering the marketplace with their own unique NFTs.