Activities for People Living with a Disability: There's No Need to Feel Restricted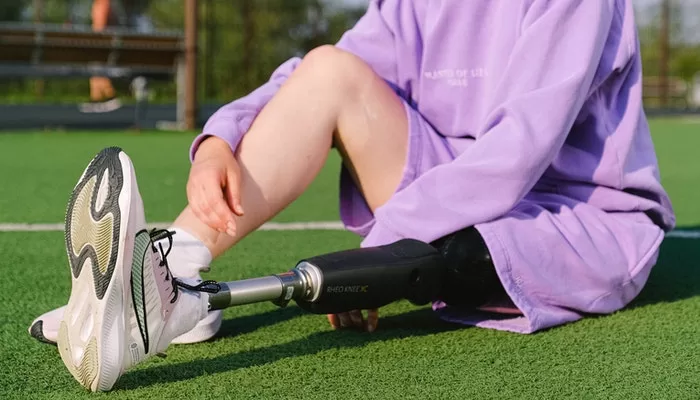 When you live with a disability, it can be difficult to get out and about and keep active. But there's a whole range of activities out there to help keep the mind and body ticking over. Here are some of our suggestions for things to try.
Music and Drama
A little bit of music is good for the soul and requires very little organising or preparation. Singing is a fantastic creative outlet and means of emotional expression – and fortunately there are lots of lovely welcoming choir groups around the country to get involved in. Alternatively, drama classes are a great way to encourage interaction and build independence.
Adventurous Days Out
We are blessed with no ends of adventure in this country and fortunately no place is out of bounds if you're heading out in a mobility car. Travel will be easy and comfortable and allow for trips to everything from National Trust sites to museums, zoos and beaches.
Arts and Crafts
A great way to boost creativity for those with a disability is by getting crafty. Why not see if anyone local offers painting classes – a great way to kick off a hobby that can be enjoyed at home, and is a great means of relaxation. Pottery, crochet, knitting and even flower arranging are other ways to get those creative juices flowing.
Exploring Nature
There's so much to see and do on our doorsteps. From bird watching to bug hunting and even fishing, people living with a disability need not feel that Mother Nature is out of bounds.
Sport and Exercise
Whether they have physical or psychological needs, those with a disability can still exercise. It's a great way to stay fit and healthy, while also socialising and boost confidence. There are lots of options available, including specialist sports clubs that cater for those with additional needs.
Food and Drink
There's not much better than enjoying a delicious meal out and these days all restaurants cater for those living with disabilities. Whether it's brunch, lunch or dinner, there's much joy to be had through sitting down with friends and family at the table. Or it can be just as satisfying to cook a meal or bake a cake at home, learning new skills and enjoying bringing pleasure to others.
Education
There are many courses tailored for people with disabilities, allowing them to develop their skills and knowledge, build independence and help them find a job. From courses in independence skills to film making and reflexology, there's something for everyone.
There you have it. Hopefully we've demonstrated that people living with disabilities don't need to feel restricted. There's a whole host of activities to try and adventures to be had, all while gaining confidence and developing social skills. It's best to focus on what they can do rather than what they can't, and they will flourish. Enjoy!