Acer Sells 300,000 Smartphones in Thailand through Partnership with Telecom Operator – A further 500,000 units expected to be sold in 2014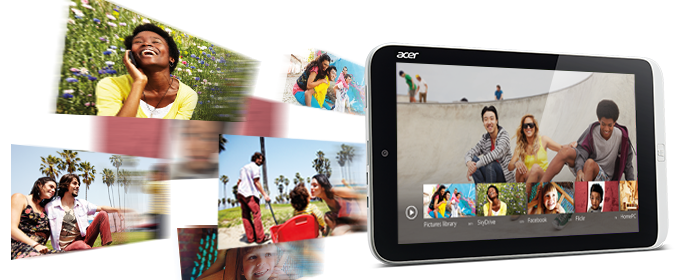 Acer has partnered with Advanced Info Service (AIS), Thailand's largest mobile operator, to offer the Acer Liquid Z3 smartphone with AIS' 3G Super Combo package at over 950 AIS dealers and 7,000 branches of 7-eleven stores nationwide. 300,000 units have been sold since August.
In Thailand, the skyrocketing growth of smartphone users, change of consumer lifestyle requiring access to the internet anywhere anytime, and 2G to 3G transformation have driven users to change from feature phone to smartphone, along with cost effective and efficient network providers.
"Our partnership with AIS is another step of Acer's success entering the mobile market. It demonstrates that our smartphones are recognized and acceptable by users. We will continue to develop and enhance our smartphone to accommodate customer's requirement while building on our relationship with AIS," said Harry Yang, Managing Director of Acer Thailand.
"Thailand is one of our major markets in Asia. We have focused on enhancing our smartphone design to meet users' demands with qualified materials and end-to-end features at reasonable prices. With strong commitment, we have sold over 1 million units this year worldwide. Our partnership with AIS further marks a milestone achievement in our smartphone business," said S.T. Liew, President of Smartphone Business Group, Acer Inc.
Acer and AIS will continue to collaborate to accommodate consumers' needs with the Acer Liquid Z3s (3.5") and Liquid Z5 (5") series smartphones, along with data and application package. Both models are sold exclusively through AIS only, and Acer expects to sell approximately 500,000 more units in 2014.