A WARDROBE OF FRAGRANCES: H&M LAUNCHES A COLLECTION OF 25 SCENTS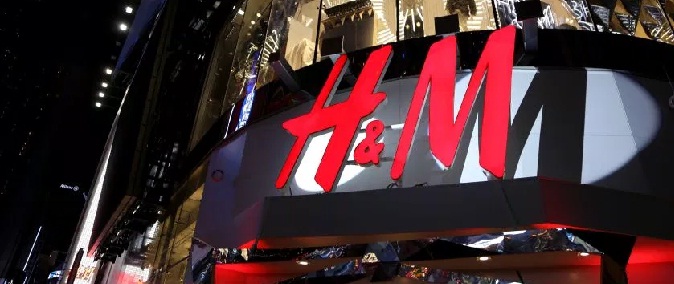 H&M is thrilled to announce the launch of their new fragrance collection consisting of 25 different scents divided into three distinct groups. The collection has been created in collaboration with one of the world's leading perfume houses, Givaudan, and is a complement to the existing H&M Beauty assortment. This "wardrobe of fragrances" will be available in store and online from August 16 in all 47 markets that carry H&M Beauty.
The H&M fragrance collection features a wide range of different scents with high quality and affordable prices, providing a multitude of opportunities for everyone to find their own special scent. Each of the fragrances was created through a collaboration between the in-house H&M team and the perfumers Olivier Pescheux and Nisrine Grillié from Givaudan – one of the world's leading perfume houses. Pescheux is a world-renowned and award-winning perfumer, while Grillié is a young rising star in the fragrance world.
"We focused a lot on high quality ingredients, from the single note fragrances to the contemporary blends and the more nuanced perfumes that really highlight the origin of the key ingredient. It has been an honour to collaborate with H&M and alongside my colleague Nisrine for this exciting fragrance collection,". Olivier Pescheux
"I had the most inspiring time working with H&M and Olivier for this project. It was always going to be a good challenge given the comprehensive range but in the end, I believe the H&M fragrance collection is a beautiful and versatile symphony of fragrances,". Nisrine Grillié
There are three distinct groups in the H&M fragrance collection and the price will range between EUR 4.99-24.99. The singles consist of ten different scents that revolve around a single note, such as vanilla, chocolate or yuzu. The Reveries, in both Eau de Toilette and body mist, are ten different blended fragrances that tell a story or convey a certain feeling with names such as Freewheeling, Sparks Will Fly and Above the Clouds. Five different perfumes that are more nuanced and complex constitutes The Essences. They are made around a key ingredient of the finest quality, such as sandalwood, patchouli or rose and comes in both Eau de Parfum and as a roll-on perfume oil in perfect pocket size.
"Scent has become an important part of fashion and we're so happy to be offering such a wide range of truly unique fragrances with many different notes. Customers can play around with the different fragrances across the three groups, to find a scent they love and identify with. It's like building personal style, which is always a fun and exciting journey,". Sara Wallander, Concept Designer for H&M Beauty
Source: H&M