A Spoonful Of Simplicity: Kellogg's Origins™ Highlights Traditional Ingredients In Delicious New Line Of Breakfast Offerings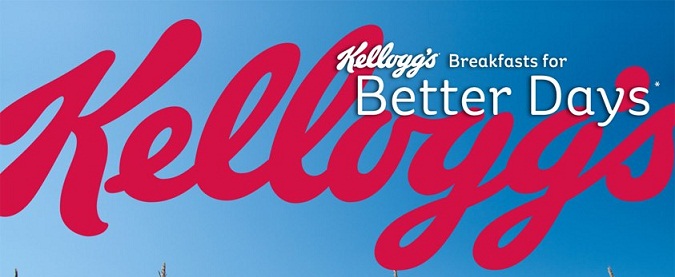 Kellogg's introduces six new breakfast foods, including first ever Mueslis in the U.S.
BATTLE CREEK, Mich., July 7, 2015 /PRNewswire/ — Toasted oats. Quinoa. Berries. In today's food landscape, people are seeking wholesome foods that are simply prepared. In fact, 51 percent of people look for food with recognizable ingredients[1]. With more than 100 years of experience in preparing wholesome foods, Kellogg's® introduces Kellogg's Origins™ – a collection of six new items including flake-based cereals, granolas and mueslis that combines delicious ingredients, like nuts, grains and fruits.
Gathering inspiration from breakfast tables around the world, Kellogg's Origins blends European traditions, such as hearty muesli, with the textures of seeds and the distinct flavors of apricots and coconuts. A staple in many European countries, muesli mixes raw whole grains, fruits, and nuts. It can be served cold or hot with milk or yogurt, or even soaked overnight for a softer texture.
The new line from Kellogg's also has cereals and granolas that include a unique and colorful blend of traditional and ancient grains with the tart and sweet tastes of cranberries and coconut.  Ancient grains, including quinoa and Kamut® khorasan wheat, have been harvested the same way for thousands of years, although have only recently been adopted in the U.S. for their rich, nutty taste, hearty textures and good source of daily fiber.
Kellogg's is partnering with celebrated chef and blogger Gaby Dalkin, of "What's Gaby Cooking", who, like Kellogg's, highlights the wholesome, delicious flavors of more traditional ingredients in her own, original dishes. Author of her own cookbook, Dalkin is also well known for her balanced recipes and smart solutions for breakfast, lunch and dinner.  
"My cooking style is deeply rooted in my European heritage," said Dalkin. "Kellogg's Origins combines many of the ingredients, flavors and textures I grew up loving in one spoonful. It's a reminder that the greatest tastes and trends can come from the simplest places."
Dalkin has developed recipes for Warmed Muesli with Fruit Compote made Kellogg's Origins Muesli and hearty Breakfast Cookies made with Kellogg's Origins Muesli, Granola and/or Cereal which will be featured on her blog, "What's Gaby Cooking". When preparing Muesli, Dalkin recommends a tip she learned from her Omi (German for Grandmother) which is to add warmed fruit juice or almond milk to the muesli for a bit of extra sweetness and flavor.
Kellogg's Origins products are available for a suggested retail price of $4.59 at select retailers nationwide.
About Kellogg Company
At Kellogg Company (NYSE: K), we are driven to enrich and delight the world through foods and brands that matter. With 2014 sales of $14.6 billion and more than 1,600 foods, Kellogg is the world's leading cereal company; second largest producer of cookies, crackers and savory snacks; and a leading North American frozen foods company. Our brands – Kellogg's®, Keebler®, Special K®, Pringles®, Kellogg's Frosted Flakes®, Pop-Tarts®, Kellogg's Corn Flakes®, Rice Krispies®, Cheez-It®, Eggo®, Mini-Wheats® and more – nourish families so they can flourish and thrive. Through ourBreakfasts for Better Days™ initiative, we're providing 1 billion servings of cereal and snacks – more than half of which are breakfasts – to children and families in need around the world by the end of 2016.