A New Way to See Gran Canaria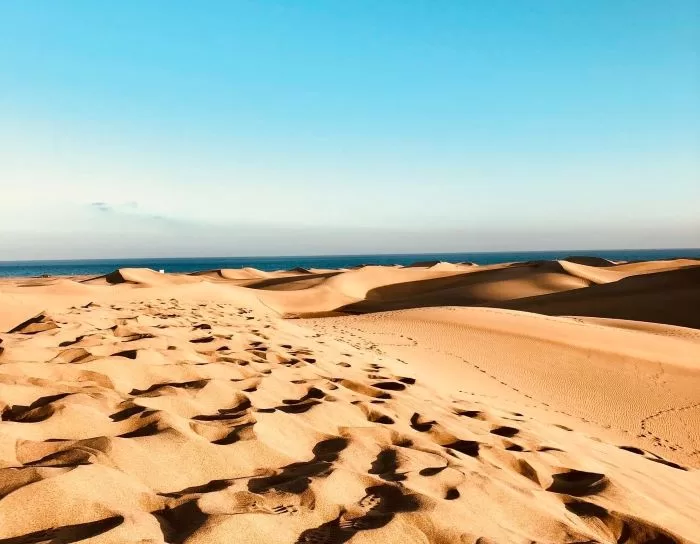 Gran Canaria is renowned for its breathtaking beaches and bustling resorts, but the island offers so much more than that. On the one hand, there are Villas in Gran Canaria fit for a king, but equally a humble natural environment that transcends our views on luxury. To give you an experience that deviates from the normal traveller, this article sheds light on less-explored activities that you shouldn't miss.
1. Explore the Subterranean Depths of Cueva Pintada
Gran Canaria has a rich pre-colonial history. In the town of Gáldar, the Cueva Pintada Museum and Archaeological Park showcases a painted cave which is considered sacred by the indigenous Canarii. The geometric designs on the walls are fascinating and provide an intriguing window into the island's past.
Why You Should Visit: It's an exceptional experience that combines history and mystery, presenting a narrative far removed from the sun-and-sand narrative usually associated with Gran Canaria.
2. See the Dunes of Maspalomas at Night
While Maspalomas Dunes are popular tourist spots during the day, they transform into an ethereal landscape at night. Venture out under the moonlight, either on foot or on a camel, to experience the magic. This will help you leave behind the idea that you're in Europe, instead immersing you into Africa (which, geographically, you are).
Why You Should Visit: Few things compare to the sensation of cool sand underfoot and a stunning sky above. The absence of crowds adds an element of solitude and tranquillity that is difficult to find elsewhere.
3. Discover Bodega Los Berrazales
Located in the Agaete Valley, Bodega Los Berrazales isn't just about the wine. This vineyard also produces exceptional coffee, making it one of the few places in Europe where coffee is grown. But, equally, be sure to pick up a bottle of locally produced wine on your way out.
Why You Should Visit: The vineyard offers a dual tasting experience of both wine and coffee. Between the sips, the landscape of the lush valleys and rolling hills will keep you entertained.
4. Traverse Mirador del Balcon
Nestled on the island's rugged western cliffs, Mirador del Balcon offers an unparalleled view of steep cliffs plummeting into the Atlantic Ocean. This viewpoint is usually less crowded too than other tourist spots, making it ideal for soaking in the natural environment.
Why You Should Visit: It's a paradise for photography enthusiasts and those looking for that awe-inspiring moment. The perspective offered here is different from other viewpoints on the island and will make you appreciate the island's diverse geography.
5. Immerse Yourself in Roque Nublo's Mysticism
One of the island's most iconic landmarks, Roque Nublo is more than just a rock formation. Indigenous inhabitants considered it a sacred monument, and even today it emanates a certain mysticism. The area surrounding the rock is also teeming with native flora which really adds to the experience.
Why You Should Visit: A hike to the summit is challenging but rewarding, offering panoramic views and an unparalleled sense of accomplishment.
Conclusion
Gran Canaria is a destination filled with hidden gems that go beyond the conventional tourist trail. Whether it's the mysticism of Roque Nublo or the night-time experience of Maspalomas Dunes, you can get as much as you want out of the Canaries.