7 Things to Enjoy When You're in South Carolina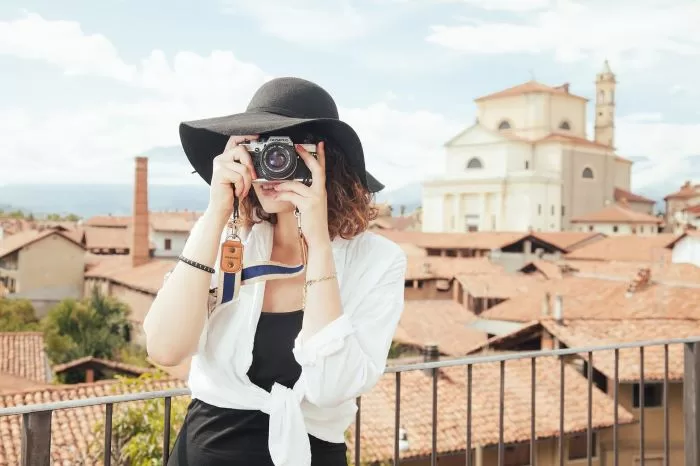 South Carolina is the 40th largest state and one of the most enthralling states in America. Rich in history and culture, it offers a variety of experiences for travelers. From the stunningly-sandy beaches of Myrtle Beach to the bustling city life of Charleston, there's something for everyone in this state.
Whether you're looking for a fun-filled vacation, suntan, or a chance to learn about American history, this state will not disappoint. Bik the trails at Hilton Head, laugh your evening away at a comedy club in Myrtle Beach or visit one of the many dense plantations that dot the state. You may fall short of days but never experiences in South Carolina.
If you're planning to touchdown in the Palmetto State soon, here are some unique experiences you shouldn't miss out on.
Retreat to the Miles of Myrtle Beach
Pristine, sandy beaches, crystal-clear waters, and miles of coastline make Myrtle Beach a top destination for beach lovers. The area is also home to various attractions like amusement parks, golf courses, and restaurants. You can spend a day or two lounging on the beach, enjoying a show at the Pirates Voyage Dinner and Show, or shopping your heart out at the Broadway at the Beach.
Myrtle Beach is also a great place to try your hand at surfing, kayaking, or stand-up paddleboarding. If you want to tantalize your taste buds, look up "best places to eat Myrtle Beach" online to find the best offers.
Take a Leisurely Stroll Down Rainbow Row
Do you have a thing for pastel-colored houses? Then you'll want to add Charleston's Rainbow Row to your list of places to see.
This iconic street is a collection of thirteen colorful Georgian row houses located in Charleston. It's one of the most popular tourist destinations in the state, and for a good reason. The pastel-hued houses are beautiful and Insta-worthy, making Rainbow Row a perfect spot to make some great memories. You may get intrigued and want to know why the houses are painted in such vibrant colors. Apparently, the paints were initially used to denote different commercial establishments like a tavern or grocery stores. Later on, the colors were used as camouflage for sailors. Now, they've become one of Charleston's most defining features.
Take in the Peace of Congaree National Park
A massive 26,000 acres of the great outdoors awaits you at the Congaree National Park. The park is home to some of the tallest trees in America and is a great place to unwind and escape the hustle of city life.
You can go for a relaxing saunter through the boardwalks, enjoy a picnic lunch by one of the many rivers, or ride through the cypress swamp for a canoe ride. The Congaree National Park is an untouched natural habitat, making it an excellent place for birdwatching and wildlife spotting. So, keep your cameras handy! This old-growth forest has plenty of adrenaline-pumping activities for adventure seekers too. You can go hiking, backpacking, or even camping in the park.
Visit one of America's Oldest Plantations
The abundant 2000-plus plantations in South Carolina offer a window into the naturally painted state's history. Many of these plantations offer guided tours that give you an in-depth look into the way of life back in the day.
Magnolia Plantation and Gardens and Boone Hall Plantation are two of the most popular plantations in the state. While Magnolia Plantation focuses on showcasing the history and culture, Boone Hall Plantation strives to preserve the African-American culture of Gullah Geechee. No matter which plantation you choose to visit, you're in for an insightful and educational experience.
Explore the Beach Life at Hilton Head
If you ask us, nothing beats the glamorous shows and the posh lifestyle of Myrtle Beach. But Hilton Head comes in at a close second.
This beautiful beach town is famous for its luxury resorts, golf courses, and spas. It's the perfect place to enjoy a laid-back vacation and relax in style. When you're not busy lounging on the beach or getting pampered at the spa, you can explore the town's many art galleries or ride a bicycle.
If you're feeling adventurous, you can even go for a kayak ride through the marshes or take a dolphin-watching tour. Wildlife enthusiasts may discover unusual and common marine and avian species up close at the Pinckney Island National Wildlife Refuge.
Meet and Greet the Animals at Riverbanks Zoo and Gardens
The Riverbanks Zoo and Gardens is every animal lover's dream come true. Over 2000 animals and 350 species await you at this world-class zoo. The Riverbanks Zoo is a great place to learn about and get up close to some of the fascinating animals on the planet.
If you get tired of all the walking, you can always hop on the zoo train or take a leisurely paddleboat ride through the park. Also, there's zip lining if you want to get your heart pumping! The two-acre African Plains display re-creates an African savanna, where giraffes, ostriches, and zebra roam alongside Africans and baboons in their natural habitats.
Rejuvenate at the Caesars Head State Park in Cleveland
Cleveland's Caesars Head State Park offers stunning views of the Blue Ridge Escarpment. The Overlook, with its spectacular view of Table Rock, is perhaps the most magnificent. Raven Cliff Falls Trail leads to South Carolina's tallest waterfall, and Jones Gap Trail leads to a series of swimming holes.
When the hawks migrate to South America, they stopover at the Hunting Island State Park, one of South Carolina's most beautiful and unspoiled beaches. You can count the hawks flying home at the Caesar's Head Hawk Site along the Atlantic Flyway. Fishing rivers run through the park, and for treasure-hunting enthusiasts, several geocaches are hidden, to be found by GPS.
South Carolina is a state that has something for everyone. Whether you're looking for a relaxing vacation or an adventure-filled getaway, you'll find it here. March through May and September through November are the best times to visit, as the weather is mild and there are fewer crowds. Don't forget to pack your nicest swimsuit and sunscreen because you're in for a fun time!