6 Ways for Marketing Your Small Business as a Lifestyle Brand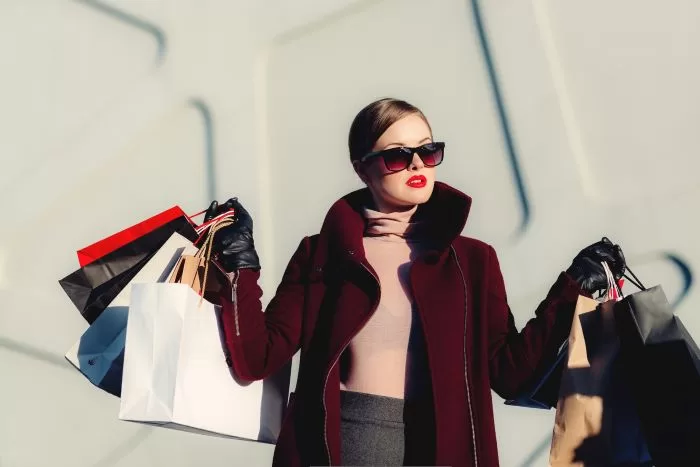 A lifestyle brand is a small business or large corporation that markets itself and its products in a way that embodies the values, interests, and attitudes of a specific group. Many companies have been converted into such brands because it's a more effective marketing technique than just "selling a product". The idea behind being a lifestyle brand is that your company (and therefore whatever you're selling) will improve your consumers' way of life. So how do you market your business as a lifestyle brand?
#1: Determine the Lifestyle Your Products/Services Reflect
Whatever you're currently selling, there's a chance that you can market it as something that will improve your customers' way of life. For example, if you sell clothes and similar items, think about the ideal customer that would buy your clothes and ask this question: What does their daily life look like? Are they active and into sports, or are they more laid-back and social? Then ask yourself how will your product improve or be a great addition to their lifestyle.
#2: Revisit Your Brand Story
Storytelling is a huge part of brand creation and promotion, so it's important to go back to your brand's story and tweak it to fit the lifestyle of your brand. If you haven't already created one, your brand story is a vision that your customers can relate to. To create this, address an issue you know your target audience wants to solve and then highlight how your company (including its products and values) can resolve this issue. You'll want to do this in the most authentic way possible so that your story resonates with your audience.
#3: Be Personal
Studies show that personalized marketing tactics work better than general marketing tactics. This doesn't mean that you have to get to know every customer on a personal level, but it does mean that you have to engage with your audience from time to time— and the best way to do so is through social media. Social media platforms, such as Facebook, Twitter, Instagram, and TikTok are amazing for allowing you to interact with your audience. This type of social interaction makes your brand seem more human, thus making it easier for consumers to associate it with a way of life.
#4: Create Experiences through Content
One of the best ways to market your business (as a lifestyle brand or otherwise) is to create meaningful content that will engage your audience. However, when marketing as a lifestyle brand you'll want to create content that feels authentic and not like you're trying to sell something to your audience. The content should engage their attention naturally and encourage them to make a purchase afterward. Examples of content to create include:
Social media posts (including text posts, photos, infographics, and short videos)
Blog posts
Long videos on platforms like YouTube
Podcasts
Generally, every lifestyle brand can benefit from social media posts and even blog posts on your website. These two types of content are typically the most successful at engaging an audience.
#5: Look into Promotional Merchandise
What better way to make your brand truly feel like a lifestyle than to offer merchandise? Some of the best promotional items to sell/give away are T-shirts, hats/beanies, stickers, coffee mugs, water bottles, and phone cases. Just keep in mind that your promotional merchandise should be relevant to your brand and the lifestyle it promotes. Brands that reflect an athlete's lifestyle can try promotional sports towels, stopwatches, hoodies, and baseball caps while cooking and food-related businesses can try promotional aprons, tablecloths, napkins, and pot holders.
#6: Build an Online Community through Affiliate Marketing
One final way to turn your business into a lifestyle brand is to create an affiliate program for your customers to join. Your customers/affiliates will receive a custom link to display on their social media profiles and/or blogs alongside pictures, videos, or a description of your products and why they love them. When people click on their custom link (that directs them to your website), you'll generate more sales while your affiliates earn a small commission for helping generate traffic (that results in a sale) to your website.
Marketing and acting as a lifestyle brand creates more trust among your audience and makes it more relatable. Creating a lifestyle for your brand can greatly increase your success, and it's not hard to do at all. It's also likely that you're already taking some of these steps. Try some of these other tips to create a genuine and relatable lifestyle brand.