6 Tiers of DOT Inspection: Everything You Need to Know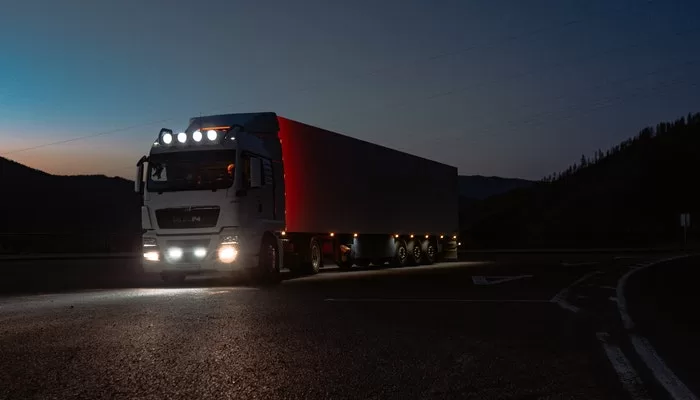 A Department of Transportation (DOT) inspection is a testing process that determines if commercial motor vehicles are in proper working condition. Roadside checks conducted by state troopers or enforcers under the jurisdiction of the Federal Motor Carrier Safety Administration(FMCSA) are often unexpected. Roadside inspections by the Department of Transportation (DOT) are something that many drivers and truckers fear. One of the negative aspects of these examinations is that they can occur at any time and without warning. You also end up failing the inspection if you are unprepared. Truck inspections by the Department of Transportation (DOT) are a preventative strategy that helps keep truckers and motorists safe on the road. They ensure that commercial vehicles follow the rules and regulations to prevent accidents.
While the Department of Transportation in each state is in charge of conducting safety inspections, other groups and organizations are also involved. The following organizations collaborate to ensure that carriers and drivers comply with CMV laws and regulations:
-Troopers from the state. State police are a group of cops assigned to each state who are also authorized to conduct inspections.
-The Federal Motor Carrier Safety Administration ensures the safety of commercial vehicles (FMCSA). A division of the Department of Transportation that funds and supervises all inspections.
-The Commercial Vehicle Safety Alliance is an NPO (Nonprofit organization) dedicated to improving safety (CVSA). North American Standard Inspection Program, including CMV inspection, is also designed by a nonprofit organization.
The Six Tiers Of DOT Inspection
State inspectors can execute six different levels of DOT inspections on your truck. Keep in mind that you won't know which of these six levels the investigator will inspect until you get there, so prepare for each type of examination.
1.   DOT Level 1 Inspection
The Level 1 examination, or the "North American Standard Inspection," is one of the most widely carried out DOT inspection levels. Level 1 entails a detailed 37-step process that examines the driver, vehicle, and illegal cargo. Drivers must show the inspector their commercial driver's license (CDL), driver's logbook, and medical and/or skill performance evaluation certifications, among other documentation. Drivers will be screened for drug and alcohol abuse as well.
During a Level 1 DOT inspection, you may expect a detailed check of your truck, including-
-brakes
-suspension
-wipers for the windshield
-rim, hub, wheel, and all the parts of the tire assembly.
-steering
-seat belts
-fuel and exhaust
-headlights, taillights, and turn signals
-electrical systems
2.   DOT Level 2 Inspection
A Level 2 DOT inspection is identical to a Level 1 examination, except it, excludes locations where the inspector will have to travel below the vehicle. And this is why it's also known as a "Walk-Around Driver/Vehicle Inspection." While not as thorough as Level 1, you have to prepare in the same manner. Inspectors will continue to request documents from drivers and conduct tests to determine if they are intoxicated.
3.   DOT Inspection Level 3
A level 3 inspection, also known as a "Driver/Credential/Administrative Inspection," focuses solely on the truck driver, not the vehicle.
You can find the following items on a standard DOT level 3 inspection checklist:
-License
-Certificate of Medical Examiner
-Certificate of Skill Performance Evaluation (SPE)
-Service logs (hours)
-Duty Status Record (RODS)
-Identification and status of the carrier
-Use of a seat belt
-Use of alcohol and/or drugs
4.   DOT Inspection Level 4
Special DOT inspections for one-time evaluations of a specific vehicle feature or item are known as Level 4 inspections. It's frequently used for research purposes to track trends, such as checking how a common infraction (such as driver documentation or the vehicle's engine) is trending over time.
5.   DOT Level 5 Inspection
A "Vehicle-Only Inspection," or Level 5, performs the same tests on the truck as a Level 1 inspection. The only distinction is that during the examination, the driver is absent. The test can be scheduled anywhere.
6.   DOT Inspection Level 6
The "Enhanced NAS Examination for Radioactive Shipments," popularly known as the Level 6 inspection, focuses on vehicles transporting radioactive substances. It is an essentially North American Standard Level 1 inspection with radiological testing in focus. A distinctive nuclear symbol is positioned on the truck to signal that it has cleared the qualification. It is only applicable for the latest trip and will be reserved once the vehicle arrives at its destination.
Consequences of DOT inspection
Truck inspections can result in one of three outcomes.
●     There are no infractions discovered.
The inspector installs a CVSA decal (valid for up to three months) on the truck if there are no violations, indicating that the driver and equipment passed the inspection. Unless there is an apparent fault, a CMV with a valid decal will not be hauled over for additional inspection.
●     Violations are discovered, although they are not serious.
It implies the officer detects a violation by the driver or vehicle, but the issue isn't severe enough to place either OOS. Even if the truck is still operational, the violations are recorded against the carrier (or the driver) and might influence CSA scores. Repairs have to be done 15 days after the assessment, and the operator must sign and send an FMCSA report stating that everything is completed within the stipulated timeframe.
●     The vehicle or driver has been placed on the out-of-service list.
It denotes a major infraction that puts other drivers in danger. After all, violations have been remedied and documented, an OOS vehicle or driver cannot operate again.
How Can You Get Your Drivers Ready For DOT Inspections?
To pass DOT inspections without any violations, you'll need to coordinate, discipline, and consistency with your drivers. Here are a few ideas for preparing for the inevitable.
To begin, ask your drivers to arrange their files. Your drivers should be prepared for DOT truck inspections, which require a lot of paperwork, ranging from licenses to certificates. We suggest putting them all in one folder and generating backup copies if the original versions go missing.
Second, assist your drivers in maintaining the cleanliness of their trucks. While cleanliness isn't a criterion, it does show the DOT inspector that you're concerned about the little things.
Third, keep an eye out for out-of-service infractions. These are more serious offenses that, if not addressed properly, can result in a fine or disqualification. Mission-critical components, including the brakes, frame, and fuel system, are frequently involved in out-of-service violations.
Finally, teach your drivers to treat inspectors with respect or, at the absolute least, professionalism. You never know when a nice or genuine remark will assist you in achieving better outcomes.