6 Best Practices of Effective Benefits Brokers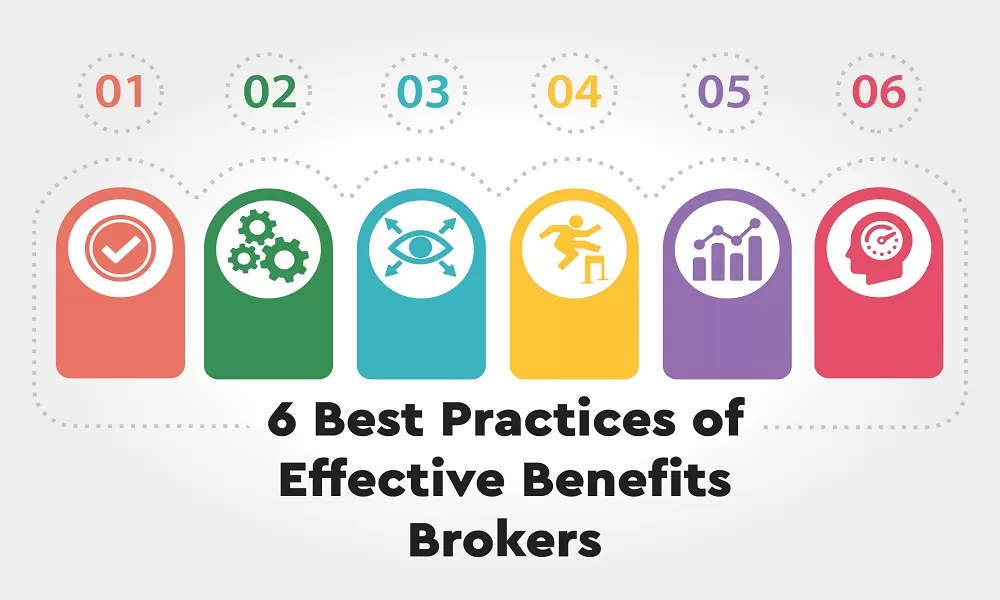 As a benefits broker, you have to properly deal with a range of responsibilities. Managing employees' healthcare expenses, assisting with enrollment, reporting and looking for new services are the key tasks for benefits brokers. In this post, we're sharing some secrets of how to boost benefits brokers' performance, like utilizing Benefits Administration software for Benefits Brokers, improving customer experience and even more. Interested? Let's dive in!
1. Take Advantage of Technology
If you don't use benefits administration software in 2020, you're missing out a huge opportunity. It really saves your time, cuts down errors, ensures compliance and thus helps achieve better results. Entrust data processing and payments to an automated platform and take your time to focus on enhancing customer experience. Benefits administration software gives benefits brokers a great opportunity to reconcile carrier bills against enrollments and payroll within a couple of clicks. And that's not the full list. Visit website Tabulera to get more information on the opportunities of benefits administration software for benefits brokers.
2. Discuss Benefits Options with Your Clients Ahead
Give your clients enough time to explore and estimate benefits opportunities that you offer. For this, discuss the available options with your client ahead of the renewal season. Your clients want to get a competitive year-round benefits plan, so that's not a good idea to have a conversation right before the enrollment. Let them take their time to think and your clients will definitely appreciate it.
3. Focus on Your Customer's Needs
To stay competitive as a benefits broker, focus on improving your client's experience of your partnership. Get this: effective benefits brokers approach their clients as advisors. First off, make sure that your customers understand the benefits they are offered. By the way, you may discover some challenging issues while communicating with the customer, so be ready to suggest workable solutions. Actually, if you're familiar with the benefits issues specific to your client, you'll be able to draw up a solid benefits plan. Also, remember to schedule reviews with your partners to keep them informed about what is done and what is going on.
4. Don't Try to Dump Benefits
Needless to say that employers keep track of their spends and avoid draining the budget. They value benefits brokers who are more likely to recommend benefits that meet their demands and financial opportunities. Sure, you can offer a benefits package that is jam-packed with multiple benefits options. However, if your client's employees underutilize most of them, the employer is going to lose on investment, and you'll risk losing a partner. So do your best to tailor your offers so that they match your client's needs.
5. Don't Hesitate Over the Follow-Up
Let's say you didn't land the deal with a potential customer, however, it doesn't mean that you should quit. The right approach might result in a successful future partnership. At least, you can send a personalized thank-you note, and develop a communication strategy to stay connected.
Likewise, keep in touch with all your past and current clients. Don't hesitate to offer solutions. Remember that establishing good relationships with your customers can create a solid foundation for growing your business.
6. Never Stop Learning
Things are changing at an astonishing pace in this world. That's why it's a good idea to devote some hours every month to learning about something new in your field. To improve your skills and increase your knowledge, you can attend specialized webinars, read blogs and check out the latest news on benefits software development.
Participating in industry events does not only provide you with valuable insights, but also makes you friends in the right places. Without a doubt, it's highly beneficial for your business.
Also, keep notes on standard practices everyone around you is using. If some of them end up being not right for you, you'll learn from them and avoid mistakes.
What Kind of Benefits Brokers Companies Look For
Finally, we suppose you might wonder what employers pay attention to while they are choosing a benefits broker. So, businesses tend to hire benefits brokers who:
focus on the employees' experience;
can offer a full benefits strategy;
provide a thorough financial analysis to help you selecting the right vendor;
understand how employees use a plan and if it succeeds to meet their needs;
actively participate in addressing any issues that occur between employees and the carrier.
With all this in mind, it will be easier for you to ensure that your client gets the most competitive rates and quality service.
Conclusions
To wrap it up, a bit of technology, strategic thinking and soft skills will make you a pro benefits broker who is highly valued by the clients. Focus on your client's needs and don't miss out any opportunities to develop your skills. Give our tips a go and achieve terrific results.