5 Tips For First-Time Home Buyers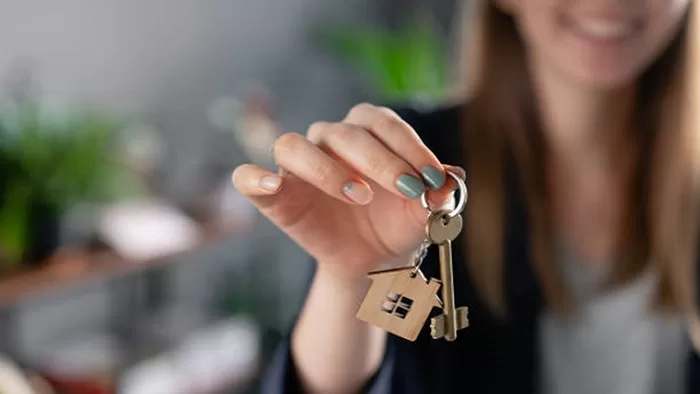 Buying a house can be very challenging and time-consuming, especially when finances are tight. Still, owning a home is fulfilling when one can pay for it and make it come true. However, for first-time buyers, there are various things they must consider before owning a home.
As intimidating as buying a home sounds, it'll be less surprising when potential homeowners know what to expect. If this is your first time buying a home, we're here to walk you through the basic processes that you should consider before sealing the deal.
Find the Right Neighborhood
Deciding where to live can put potential homeowners under pressure when choosing what's best for them. The place they're going to choose needs to be safe, with affordable rates and a welcoming neighborhood.
Choosing the right area to commit to is one of the most important decisions you'll have to make. As a potential homeowner, you should consider your state of affairs before everything else- from choosing the neighborhood, your current finances, and how to prepare the necessary documents.
It's crucial to choose the right neighborhood. Preferences matter when choosing where to live since it can be a lifetime commitment.
Do you prefer an active neighborhood or a more quiet area? Do you prefer a place near malls and restaurants, or are you more into urban and uptown neighborhoods? Preferences like these should be considered.
Bear in mind that safety and crime rates are also significant things to consider. Homeowners looking for the right neighborhood should spend some time walking around one of their preferred areas to see how convenient it is to spend their lives there.
Access to public transportation, routes to offices or schools, and the distance to work are also worth considering  to ensure that the neighborhood fits you and your family's needs.
Choose a Realtor
While it's not mandatory, you can choose a realtor, an agent, or a broker that can professionally help you with the processes involved in buying a home. There are several realtors out there that you can find, but it's best to choose a reputable realtor. Choose someone who can work their way through everything, even with a bad credit score, and provide you with options accordingly.
Choosing the right realtor will give you a headstart on what to expect when budgeting expenses, the furniture your home needs, and more. Being a first-time homeowner can be overwhelming, but you can get through them step by step and at your own pace with the help of a realtor. You'll surely get a house you're interested in the most.
A reputable realtor can assist you in understanding the different components of owning a house. They must be updated and familiar with the current price rates of the neighborhood of your choice, which can be very helpful in weighing your options.
There are sites where you can choose various reputable realtors. CreditNinja explains how these realtors can work through bad credits. Realtors reduce the workload you'll experience, offer negotiations and options, and ease the burden of buying a house.
Learn What You Can Afford
A home seeker's financial status matters the most when buying a home. You have to pay a hefty amount of money just for its down payment. Consider your financial situation before investing in long-term investments. You should understand how much it costs to own a house and set an estimated budget or savings beforehand.
Take into consideration the taxes, insurance fees, moving costs, closing costs, and the monthly maintenance cost. You should look into these since the price rates and costs also depend on the size of your chosen home.  Lastly, look at your savings, review your budget and spending, and manage your credit score.
Financing and Loaning
When everything seems too much to finance your dream house, consider getting a loan. If you have a fair to excellent credit score standing, you can easily apply for one. You can even consult your realtor or agent for options on how to work with a loan.
You have to assess your credit score to see if you're qualified for one. It's ideal to have a good credit score before looking for a house. Lenders will often depend on credit scores before approving your loan, so it's vital to boost it before applying.  A higher credit score means better offers and loan prices.
As a first-time homebuyer, search for several loan options and programs available in your state that will help you. Look into the Federal Housing Administration (FHA), the U.S. Department of Agriculture, and even the Veterans Administration (VA) since these programs can help them with your finances.
Improve Your Credit Score
As mentioned before, credit scores play an essential role in determining how much a lender can loan you. So, aside from saving up for down payments, make sure to improve your credit score by paying off debts and balances. You also need to improve your debt-to-income ratio by saving and paying bills on time. This can put your credit score in a positive light.
Also, monitoring your credit score and tracking your progress can help you prevent identity theft and fraud. Keeping track will also guide you in determining what's affecting your credit score and knowing when's the best time to apply for a loan.
In Conclusion
These are just a few considerations to help you clear some paths and learn the basics. Educating yourself before diving into a heavy responsibility and a long-term investment, such as buying a home, is essential. Use this as a guide to reduce the stressful procedures of getting a house you can afford.