5 Things You Need to Get a Job as a Sous Chef in 2020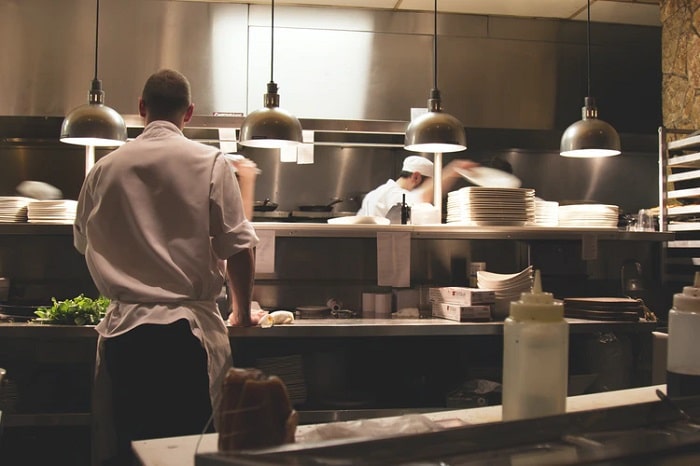 With COVID-19 taking over our lives, many of us have been sitting at home, completing our tasks from the boundaries of our house. With the frustrations piling on and on, some of us have come to the realization that we are unhappy with our current career paths and want to switch.
If quarantine has awakened your love for food and cooking or you have been a food fanatic from the start, now is your chance to select your dream job!
With 2020 slowly coming to an end, you might be thinking of starting a career as a sous chef.
Make your passion into a career, and don't let your talent go to waste! With culinary expertise, you'll slowly start living a life of luxury, as getting a job as a sous chef yields a good monthly income, but it is no easy task. Considering how rare of an occupation it is, becoming a sous chef most definitely pays well. According to the Bureau of Labor Statistics, the median salary for chefs, in general, is almost $42,350 on an annual basis.
If you're truly exceptional at what you do and manage to reach the success and fame everyone desires, your annual salary can even hit 6 zeros, just like the culinary king Gordon Ramsay.
What Does a Sous Chef Do?
Whenever anybody chooses to enroll themselves in a culinary arts program, whether it is just a starter course or a whole undergraduate program, they are taught that one of the most vital jobs to hold in a kitchen is that of a sous chef.
But what exactly is a sous chef?
They are, in fact, the second-in-command to the executive chefs. More often referred to in the industry as the chef de cuisine, the sous chef's job is to keep everything in the restaurant or hotel kitchen streamlined and ensure the utmost harmony in the kitchen.
The heat, the pressure, and the expectations are undeniably higher when you're working to serve the kitchen and the people. If this is something you think you can handle, it's essential for you to understand the immense responsibility that comes with this exceptional job.
What Does One Need to Start a Career as a Sous Chef?
The best part about working in a kitchen is that you can climb the ladder to a better position as you build your experience. But with all that said, starting a career as a sous chef can be quite tricky at times, especially if you don't know where to begin.
First and foremost is having the necessary skills. Food should instill memories within your mind. Tasting a stew at a restaurant in Paris should remind you of your mothers loving cooking or those memories that you always cherish. As a chef, you need to have a love for food and a good taste; otherwise, your customers will never be satisfied with what you put on their table. You should also be extremely versatile in planning and managing people.
At a glance, to become a sous chef, you need to have:
Cooking skills
Perfect organizational abilities
Management skills
Ability to work under pressure
Experience of at least two years
Leadership and communication skills
Utmost reliability
A kitchen is a very fast-paced environment, and so if anything falls out of line, such as a specialized cook falling sick, you as a sous chef should be able to take over with the wide range of cooking skills you have acquired over the years.
Similarly, you must bring harmony in the kitchen between the head chef and the cooks working under you. So your organizational and management skills should be top of the line. Everyone should be able to rely on you as a leader, for anything and everything. With you being able to work under pressure confidently, no one will feel as though problems in the kitchen exist.
The trickiest bit? You should be able to calculate food stocks and inventories to make sure all expenses add up, which sets the standard for the rest of your subordinates. After all, you will be training the other cooks under you also to become sous chefs themselves.
How To Become A Sous Chef of The Best Standard in Town – 5 Things To Do
With any career, you need qualifications and experience. Getting a job as a sous chef is no different.
Some people have been blessed with the ability to learn cooking in a whim, helping them advance from other kitchen positions, like starting a dishwasher and becoming a sous chef by working their way up. However, that doesn't work for everyone; hence, here are some things you need to know to become the best sous chef in town:
1. Have a High-School Diploma
If possible, finish high school and choose electives in cooking, nutrition, business, marketing, and sanitation. These are important skills to have as a sous chef.
2. Enroll in a Culinary Arts Program
Get yourself training as a chef and become certified in a professional way! This process can take from one to two years and will help you immensely, especially when it comes to working in a kitchen. You will develop fast knife skills and learn to plan menus and count food inventories.
Wondering which degree is the best? Opt for an associate degree in Applied Sciences in Culinary Arts.
3. Become an Apprentice
The American Culinary Federation has many apprenticeship programs for aspiring chefs, and these will give you a lot of practical experience in understanding the duties of a sous chef. Moreover, they will polish your skills in running restaurant-related software programs and all the skills needed to run a kitchen smoothly.
To make the most out of your job, get at least a minimum of two years' experience here!
4. Gather the skills
Every good institution craves skillful individuals, and restaurants are no different when looking for a sous chef. Learn to master most of the duties you are likely to be assigned. This includes:
Offering unique ideas to improve food and the kitchen
Ordering food supplies and other ingredients like spices and herbs
Scheduling and monitoring the shifts of the staff members
Producing mesmerizing plates in terms of presentation and taste
Solving issues of the kitchen, like personal grudges, shortage of a certain tool, etc
Assisting the head chef in setting up menus (main course, desserts, drinks, etc.)
Playing a creative role and providing recommendations for new delicious dishes
5. Find a Job
Once you feel that you have developed enough skills, search for a job.
You will most likely begin as a Commis Chef, making your way up to Demi Chef, Chef de Partie, and then finally a Sous Chef.
Whatever you do, don't give up!
How to Get a Job as a Sous Chef
Once you have graduated from a good culinary school and have completed all of your qualifications, you are ready to build your experience and enter the industry to advance as a sous chef.
Go online and search for different restaurants looking for and hiring sous chefs in your area. Finding a job as a sous chef is as complicated as any other job, so don't take it lightly and make sure you are patient throughout!
Go through all the requirements of each job you prefer, and then build your cover letter and resume to suit each job separately. This way, your skills will be personalized to the restaurant's needs, making them more inclined to hire you. If you aren't sure how to make a cover letter, check out this sample cover letter for a sous chef to help you get started.
If no sous chef jobs are available, don't be ashamed to aim for a lower position, as you can slowly build your way up in the kitchen through hard work and determination.
So, what are you waiting for?
Make your culinary dreams come true by following this guide on becoming the best sous chef in town!