5 Great Destinations for Road Trips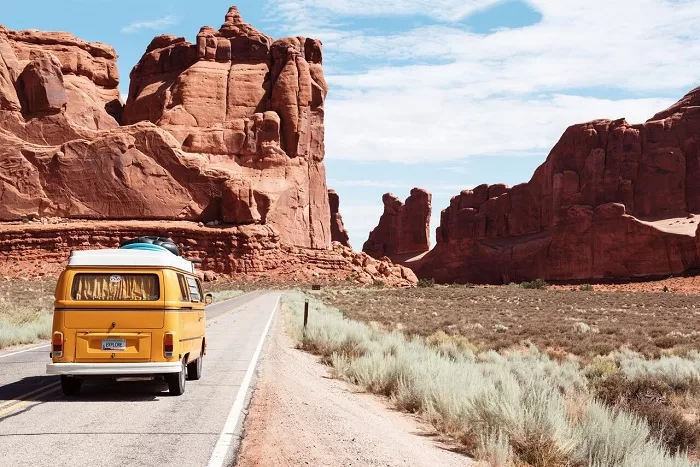 Going on a road trip is one of the most exciting ways to spend a holiday with friends or family! Exploring any destination by car allows you to see much more of the country than you otherwise would as well as gives you the flexibility to be spontaneous. While road trips can be done almost anywhere, there are certain countries where having a vehicle can work much more to your advantage. So, here are five great examples of such locations: 
Spain
Spain is one of the most popular holiday destinations, however, most tourists tend to spend most of their time in one or two of its beautiful coastal towns. This Mediterranean country has so much more to offer, though, particularly in areas that don't get quite as much tourist attention. Central Spain has so many lovely traditional towns, breathtaking vineyards and fruit farms, mountains and national parks. It is very simple to rent a car here in your chosen airport, after which you have the freedom to explore not only the well-known cities but also the smaller, less visited towns and villages.
Iceland
Iceland is one of the countries where having a vehicle is recommended in order to make the most out of your time here. While it's not a particularly big country, many of its magnificent natural wonders are located further away from the main towns. This includes a number of geothermally active spots, hot springs, glaciers, fjords, lagoons, waterfalls, volcanic craters and a number of other unforgettable sights. The only ways to get to those are either with guided tours, public buses or by your own car – the latter gives you the flexibility and convenience without any restrictions.
Scotland
Home to one of the most beautiful places in Europe, the Highlands, Scotland is another brilliant destination for a road trip. Exploring its natural beauty by car is particularly convenient and the journey will certainly never get boring, with stunning views surrounding you along the way. Many visitors enjoy camping in the Highlands, so if you are thinking of doing that too, having a vehicle will provide a place to store your gear. Lastly, it is also a great opportunity to see some other picturesque towns locally, including Scotland's amazing capital city Edinburg.
United States
Perhaps the most commonly travelled country by car is the United States. Given its sheer size, getting public transport across multiple of its states would be quite difficult. Most travellers would normally fly from one side of the US to the other, however, this also means missing out on some absolutely incredible world-famous attractions. For instance, the Grand Canyon, Yellowstone and Yosemite National Falls, Niagara Falls and so many other locations are much easier accessed by car.
New Zealand
New Zealand is yet another country that is vastly occupied by nature resorts, national parks, mountains and other natural wonders. The road network here is very well-maintained and easily accessible, offering the most scenic journey to a number of great attractions. The landscape of this breath-taking country can be truly appreciated when exploring by car, with many opportunities to make spontaneous stops at the most pretty places you see during your road trip.
Final word
It is absolutely possible to explore the above mentioned countries without a car, simply using the public transport available locally. However, each of them are home to some of the most magnificent scenery and landscapes that do not just end after you leave a particular tourist spot. Therefore, travelling by car allows you to explore their beautiful nature and local culture more in-depth and with a lot more flexibility!