5 Car Insurance and Driving Requirements for Expats Living in Dubai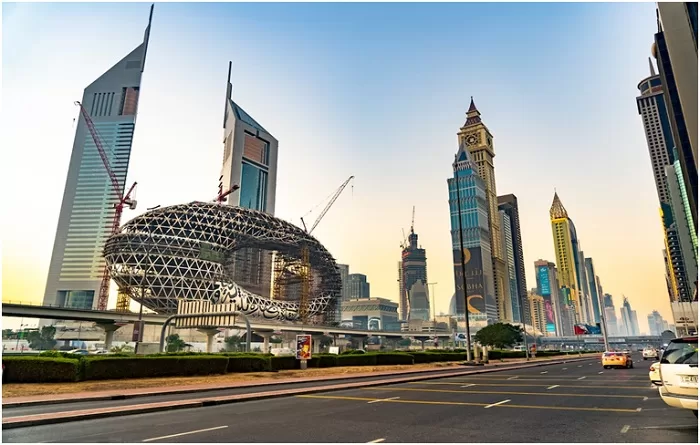 Dubai's public transportation network – especially its metro system – is considered to be among the most efficient and advanced in the world.
But if you are looking to relocate to the City of Gold and become a resident of the UAE, you might appreciate the benefits of driving a car – especially when having to travel to the office during a scorching summer day!
Nonetheless, if you decide to drive in Dubai, there are a few requirements you'll need to meet to be compliant with local driving and insurance laws.
Start with the checklist below!
You Need a Minimum of Third Party Liability Insurance
To drive legally in Dubai – and in the rest of the UAE – all motorists are required to have at least third-party liability insurance. This represents the minimum level of coverage required, and it only covers the damages reported by other people and properties in an accident.
Failing to buy and renew third-party insurance can lead to fines of up to 500 Dirhams ($136), temporary vehicle confiscation, and several black points to the driver's license.
But while you can avoid these pitfalls by getting third-party car insurance, most drivers opt for more comprehensive policies that will protect the policyholder as well as all people and properties against damages.
If you are unsure about the best car insurance in Dubai for your needs, local comparison websites such as InsuranceMarket can help you find a suitable policy – visit their website to compare offers, providers, and quotes.
Riders and Add-Ons Can Help You Customize Your Insurance Policy
Whether you have opted for third-party insurance or you have chosen the peace of mind that only comprehensive insurance can offer, you will be able to customize your coverage with add-ons and riders.
Purchasing extra coverage might set you back a few dollars, but it can give you the right coverage for your lifestyle. For example, you might find that you need appropriate insurance for your luxury car or you can benefit from add-ons such as roadside assistance, off-road coverage, or Oman extensions.
You Will Need To Replace Your Foreign Driving License With a Local One
Tourists and visitors of the UAE have the opportunity to get behind the wheel in Dubai by simply showing their foreign driving license or IDP (International Driving Permit). However, as an expat looking to become a resident of the UAE, you'll need to have a local driver's license if you wish to stay in Dubai for six months or more.
To exchange your current license for a local one, you'll need to produce your passport, a valid visa, your foreign driver's license, and the vehicle's registration document. Depending on your circumstances, you might also need an Emirates ID and a No-Objection Certificate from your employer.
You'll Need an IDP to Rent a Car
For some expats and high-flying professionals, buying a car in the UAE might be a great option – especially if you are looking to invest in a supercar without having to pay hefty taxes. However, this isn't the best choice for everyone, and some expats prefer to stick to worry-free car rentals.
In this case, you'll need to be aware of the regulations surrounding car rentals, including the fact that drivers will need to be at least 25 and with some driving experience. Speak to a trusted car rental agency to understand how to legally drive a rented car in Dubai.
You'll Be Expected To Respect the Local Driving Laws and Customs
If you are relocating to the UAE, you'll know that before getting behind the wheel you'll need to research and learn the local driving laws.
For example, the speed limits in the UAE allow drivers to travel at a speed of 140 km/h on some highways while the speed limit in residential areas is set at 20-40 km/h. These limits, alongside other regulations, might be different from the ones enforced in your home country, but you'll be expected to comply with the local regulations.
Alongside driving laws, make sure to research the UAE's driving etiquette rules. Indeed, pitfalls such as obscene language or hand gestures while driving can lead you to time in prison, hefty fines, and deportation.
What's more, when traveling outside of Dubai, you might need to share a road with livestock and camels – don't let these situations find you unprepared!