5 Benefits of an International Workforce for Your Business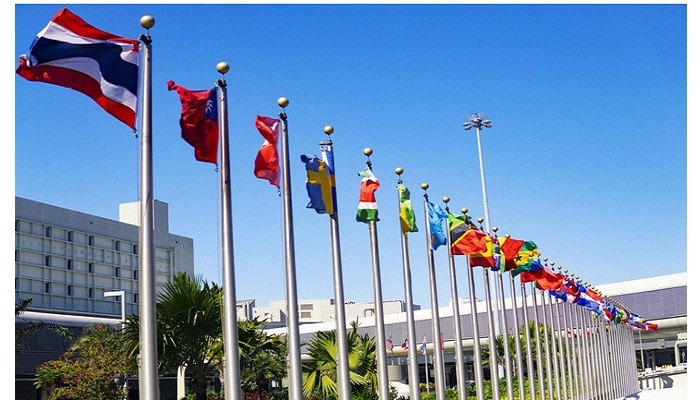 When you work in a diverse office, you will get to meet people from all over the world and learn about different cultures. Hiring immigrants is good for a lot more than just spicing up the office potluck. You will find multiple benefits to employing an international team.
1.  You will have a Multilingual Staff
If you engage in any kind of international trade, having employees who speak a different language is very advantageous. If your company has a lot of customers who speak a certain language, having employees on staff who speak that language is critical.
A multilingual staff can also help you to broaden your customer base. If people know you have customer service representatives that speak their language, they will be more likely to patronize your business.
2.  Knowledge of Other Cultures
If you are interested in attracting more clients, international staff members can help you to achieve that. Foreign workers will have a knowledge of laws governing business and the environment in their home countries. They will have first-hand knowledge of how certain regulations are enforced in their country.
If you are trying to market your products to immigrants in the United States or consumers who are overseas, it may help to have a staffer from that country in the marketing department. They will better comprehend what is appealing, offensive, or just plain confusing in their culture.
3.  A Greater Knowledge of Technology
There are some countries that are more technologically advanced than the United States. We rely heavily on these countries to keep making things like computers and phones easier to use.
Hiring an engineer from such a country will be very beneficial to any company that wants to stay competitive. Although the USA is definitely a tech-savvy country there are few countries that are even more so.
Singapore is a leader in technology and is committed to making day to day transactions seamless for consumers and businesses. The Scandinavian countries of Norway, Sweeden, and Finland are very advanced as well.
If you want to hire a skilled worker to help improve your operations. You will need to use an H1-B Visa or an O-1 Visa for workers with extraordinary abilities. You can also hire workers who have advanced degrees in technology.
The United States Government is currently not accepting H1-B visas. The current administration believes immigrant workers will pose too much of a threat to American workers in the time of the Coronavirus.
4.  Productivity May Improve
A diverse group of workers will bring many different kinds of experience to the table. Different cultures have different work methodologies. Trying a new way of doing things might benefit your company and increase morale.
5.  International Teams Can be Less Expensive
Although it may be considered a developing nation, the Philippines is very technologically advanced. Labors from countries such as Vietnam and India are hungry for job opportunities and will work for a fraction of what Americans will.
Immigration is critical to the way the world's businesses operate. We must rely on one another's knowledge and experience to keep the world running smoothly. You can find more information about this topic here: https://www.fl-ilc.com/.
Authoritative Sources:
https://www.uscis.gov/working-in-the-united-states/temporary-workers/h-1b-specialty-occupations-dod-cooperative-research-and-development-project-workers-and-fashion