4 Ways to Use Digital Marketing to Grow Your Business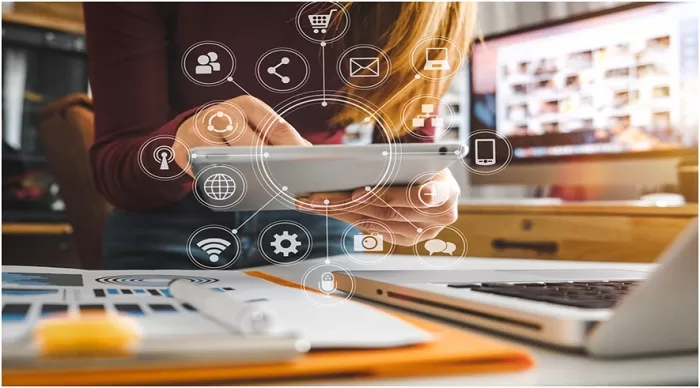 Digital marketing has become mainstream. Many small businesses have abandoned traditional forms of advertising like radio and print ads to focus on their digital presence. Statistics show that digital marketing revenue will hit $460 billion by 2024.
Building a business with a strong digital presence has never been more important. Here are four tips you can use to enhance your digital marketing efforts and increase sales.
1. Choose Relevant Social Media Platforms
According to statistics, more than half of the global population uses social media today. The average social media user spends 147 minutes on social platforms daily. But each person has a favorite platform they visit almost daily. It's upon businesses to identify where their target audiences hang and focus on the sites.
Choose at least two platforms and post relevant content that resonates with your target audience. Share photos, videos, fun facts, and actionable tips that appeal to your audience. Users are more likely to click on, view, and share content that they like.
2. Optimize Your Website
There's stiff competition between businesses in the digital space. Everyone wants to get noticed first. So, how do you ensure you lead the pack? Bolster your online presence by leveraging the power of search engine optimization (SEO). Optimize your website so that it appears on top of search engine result pages (SERPs).
The best strategy for ranking first on SERPs is to deliver content your audience is likely going to search for. For instance, if your small business offers title loans online, you can use keywords like "best title loans in Miami" or "title car loans near me". The key to ranking online is to include words and phrases your target audience uses in their conversations to discuss your products and services.
3. Encourage Customer Reviews
Online reviews greatly impact how people interact with your business. They are similar to word-of-mouth advertising. Positive reviews can give your business more visibility, improve search rankings, and boost sales. Statistics show that 70% of online shoppers read one to six customer reviews before making a buying decision.
Here are some things you can do to encourage customer reviews:
Set up profiles on numerous review sites that make it easy for customers to leave reviews.
Check your online reviews regularly and offer timely responses. This shows customers that you value them and that their voices are being heard.
Encourage happy customers to share their experiences on different review platforms.
Thank reviewers and surprise top reviewers with a small token of appreciation, such as a discount code.
4. Create an Email List
Email marketing is one of the most effective digital marketing strategies to date. According to one report, 66% of businesses use email marketing to advertise their businesses and communicate with their leads. Start by building an email list then segment subscribers based on their interests. Send personalized emails that resonate well with customers and prospects.
Also, write short and compelling emails. Focus on mobile users more and ensure your messages get displayed well on mobile devices. Lastly, use email marketing apps and other online tools to manage subscribers and track performance.