4 Top Business Trends To Incorporate Into Your Home Office Setup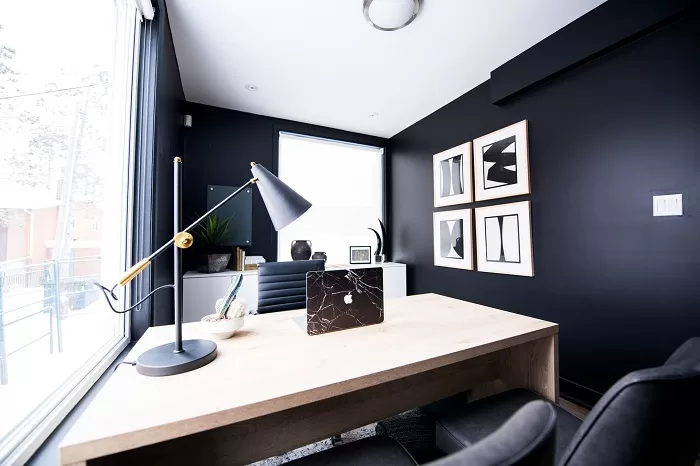 If you are like millions of other Americans, you may have recently discovered the benefits of working from home in your PJs. As it turns out, there are typically far more pros than cons to approaching work in this manner. From added flexibility to reduced commute, the list is endless. 
With that said, working from home does not come without its own unique challenges. To help make your home office setup as functional as possible, the best thing that you can do is to invest in ways to make your work area as professional as possible. Ideally, you want ultimate workplace comfort.
Here is how to achieve that by incorporating four top business trends into your home office.
1. Diversify Connectivity
There is no doubt about it, having diversified connectivity is an integral part of the modern business world. Furthermore, this trend does not show any signs of stopping. From online home phone options to numerous mobile and web choices also available, there are many ways to meet your home and business needs while keeping everything separate.
2. Read the Data
To keep up with where your business goes, becoming data literate is a must. To do this, begin looking for ways that you can start collecting data. Then, learn how to interpret the information after it is in front of you. By learning how to read data literature and build you data literacy, you will be able to understand valuable insights into your company as well as your target customers.
3. Engage Socially
Even if you cannot physically make it into the office to see all of your coworkers in-person, that does not mean that you cannot regularly interact with each other via other ways. For example, many individuals appreciate the options that social media platforms provide for both communicating and expressing themselves. For others, chat tools like Zoom provide meaningful real-time connections.
4. Embrace Sustainability
For another way to embrace a top business trend, consider embracing a move toward sustainability to help out the environment while you are busy taking on the world in your entrepreneurial endeavors. Take a look around your home office. Are there ways that you could make it more environmentally friendly? For example, think about cutting back on energy use or eliminating single-use items by investing in a reusable water bottle and silverware set.
Whether you decide to incorporate one or all of these top business trends into your home office, they can each offer unique benefits that can make your working from home setup much more effective.