4 Tips to Add More Color to Your Wardrobe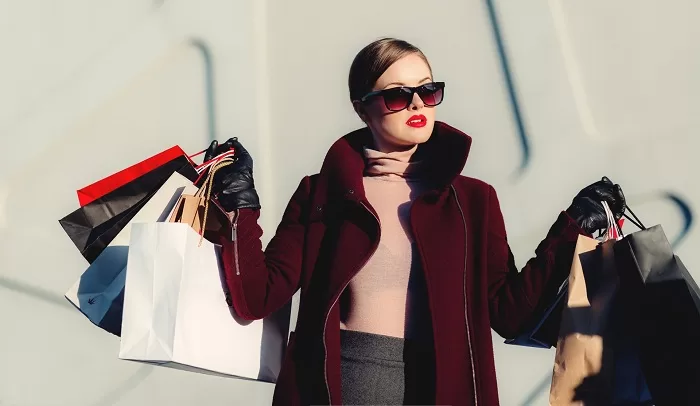 Take a hard look at your closet. Do you see an abundance of tan, black, white, and gray clothing? This neutral wardrobe, while comforting, likely prevents you from putting much thought into your outfit. You might just grab a few staple pieces of clothing because they feel safe. Incorporating color into your wardrobe might seem like a daunting task, especially if you gravitate toward neutrals, but following these four tips can help you brighten up your wardrobe and give you more confidence.
1. Pair Colors
Before you purchase colorful pieces of apparel, it's important to know what colors go well together. One way to do this is to reference the color wheel. Analogous colors are next to each other on the color wheel and share a common hue. Once you find a color you want to try, look at the color wheel. If you like light blue, for instance, you'll find teal and blue-violet next to it. You can use these colors to add to your color palette. You can also use complementary colors, which are opposite each other on the color wheel.
2. Try Accent Pieces
If you're apprehensive about adding color to your wardrobe, you can always start small with accent pieces. However, keep in mind that it's best to limit yourself to one accent color per outfit. Easy options include:
Bag. You likely have a basic beige, brown, or black bag, so consider mixing it up by grabbing a colorful red, green, or yellow one instead.
Hat. Hats are not only fun to wear but can also add color and decor to your outfit.
Scarf. Scarves offer endless opportunities for adding color to your outfit, because they're available with stripes, patterns, or solid colors. They're also an inexpensive option.
Shoes. If you're nervous about wearing bright shades, start by donning colorful shoes. A bright pair of sandals looks amazing with a white dress, while a casual pair of deck shoes works well with jeans.
3. Embrace Patterns
Incorporating color via patterns is a perfect way to ease yourself into color if you're apprehensive. If you want to wear more than one pattern, they should be different sizes. Also, be sure to match busy patterns with quieter ones. Busy patterns typically have dominant designs with minimal solid colors between repetitions, while subtle patterns are just the opposite.
4. Go Monochromatic
Once you get over your initial fear of wearing color, go all in and try a full-on monochromatic look. Try something simple, such as a bold jumpsuit, or pair a colorful top with a skirt or pants in a similar hue. Go one step further by adding shoes of the same color.
If neutral shades are staples in your wardrobe, adding color can brighten up your look and give you more confidence. Colors can enhance your mood and make you feel more cheerful. Even if you believe a color doesn't suit you, it won't hurt to play around with the many options available.