4 Tips for a Perfect Work from Home Style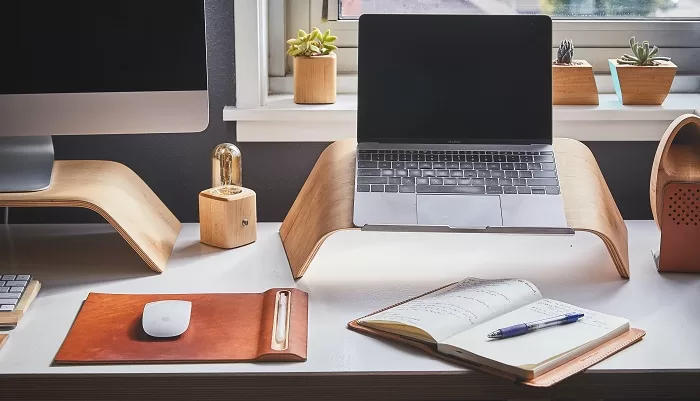 Working from home has plenty of benefits – no commute and a more relaxed wardrobe being just a couple of examples. While you do get the luxury of wearing whatever you want, you should put some effort into your everyday looks to ensure you switch off from weekend mode. Regardless of if you're working from home part time, until restrictions ease or permanently, follow these tips to perfect your WFH looks and get your mind into the right state for business.
Say it with specs
While glasses are an essential for many, they should also be treated as a fashion accessory as they're often the first thing people will notice about you – they are on your face, after all. Pick up a pair of stylish specs or sunglasses from the comfort of your home from Spex4Less, choosing a pair that shows off your personality and adds some flair to your everyday outfits. Round glasses are particularly on-trend as of late, adding some trendy hipster-esque vibes to the most basic of outfits.
Comfy, not frumpy
Let's be honest: it's unbelievably tempting to sit around in your pyjamas or favourite pair of worn out joggers when working from home. While you can definitely get away with it on the odd occasion, not getting dressed properly won't get your head into the right space for working. You don't have to dress up in your finest tailored suit – far from it, in fact. Pick up clothes that aren't restrictive but are still stylish.
Skinny jeans, for example, are likely a no if you're sitting down on your computer all day, but you could swap them for comfortable linen trousers. Loose-fitting dresses paired with an oversized cardigan are another great option as you'll look professional during your Zoom meetings.
Upgrade your jewellery game
The top half of your appearance is the most important when working from home, as this is all colleagues and clients will see during video conferences. Jazz up the most basic of looks by adding a statement necklace that'll really steal the show. Don't be afraid to choose something bold or glitzy, especially if you're wearing a plain top. If you prefer daintier pieces, then opt for a matching necklace and earring combo to upgrade your look in a simpler fashion.
Don't forgo hair and makeup
One of the perks of working from home is the fact that you don't have to worry about commuting, giving you more time to yourself in the morning. More time in bed is definitely enticing, but don't overdo it and throw your morning routine out of the window. Getting up early to put some extra effort into your hair and makeup not only gives you a confidence boost, but puts you in the right mindframe to work. You don't have to do a full face of glam makeup, just whatever makes you feel good about yourself.
Making a little bit of effort for your working day can help boost your confidence, ensure you look presentable in meetings and put you in the correct mindframe for work compared to if you stayed in your weekend wares.