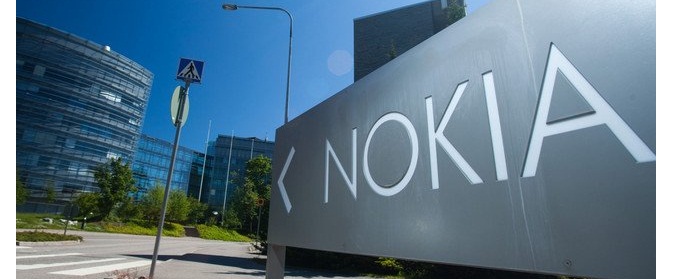 Nokia and Alcatel-Lucent today celebrate their first day of combined operations, marking the completion of Nokia's latest transformation and the creation of a global leader in technology and services for an IP connected world.
"Nokia has gone through a fundamental transformation," said Risto Siilasmaa, Chairman of the Nokia Board of Directors. "Over 99% of our more than 100 000 employees did not carry a Nokia badge just three short years ago. Our earnings, market cap and growth opportunities have multiplied. We have a powerful guiding vision of the Programmable World, an extremely capable management team and a strong ambition to innovate and lead. We move forward with excitement, confidence and an ability to continue to challenge the status quo."
Nokia President and CEO, Rajeev Suri, continued: "Today's pace of technological change, driven by the transition to 5G, the Internet of Things and the cloud, is demanding extraordinary new capabilities from the network. Combining with Alcatel-Lucent comes at just the right time: we can align our product and technology roadmaps for the next generation of network technology at the outset, allowing us to take full advantage of the coming opportunities and better serve customers including communication service providers, governments, internet players and large enterprises. Nokia has the global scale, innovation muscle and end-to-end portfolio to lead this change, and ultimately expand the human possibilities of the connected world."
Following the integration of the former Nokia Siemens Networks, the divestment of Nokia's Devices & Services business, the sale of HERE and the acquisition of Alcatel-Lucent, Nokia is now a business focused on network equipment and wireless technology. Thursday's celebrations mark the culmination of months of preparatory planning by teams from Nokia and Alcatel-Lucent, with Nokia employees welcoming their new colleagues and, together, setting their sights on the exciting next stage of Nokia's journey.
Thursday also marks the reopening of Nokia's public exchange offer for Alcatel-Lucent securities, with Nokia encouraging any remaining Alcatel-Lucent shareholders, American depositary receipt holders and bondholders to take this opportunity to tender their securities and join the renewed and strengthened company.
Nokia is now gearing up for Mobile World Congress 2016 in February, when it will share more about its vision of expanding the human possibilities of the connected world, and how both existing and new customers can use technology to improve people's lives.
The combined company offers a complete end-to-end portfolio of products and services, with 104 000 employees and five business groups: Mobile Networks, Fixed Networks, IP/Optical Networks, Applications & Analytics and Nokia Technologies.
Nokia is an innovation powerhouse with some 40 000 R&D professionals, a combined pro forma R&D spend in 2014 of EUR 4.2 billion and a world-leading intellectual property portfolio. Nokia is combining its own proud R&D heritage with the unrivalled history of Bell Labs, which has been awarded 8 Nobel prizes over its lifetime, together creating around 31 000 patent families.
The company also has a stronger global presence with leading positions in a number of market segments. Its broader portfolio offers better access to an expanded addressable market with improved long-term growth opportunities. Based on Nokia estimates, the addressable market of the combined company in 2014 was approximately 50% larger than the addressable networks market for Nokia alone – increasing to approximately EUR 130 billion from some EUR 84 billion – with an estimated CAGR of approximately 3.5% for 2014-2019. This gives the combined company a stronger growth profile than the standalone Nokia.
The combined company also has a strong financial base from which to grow and invest. On a 2014 pro forma basis, the combined company would have had net sales of EUR 24.7 billion and a non-IFRS operating profit of EUR 2.3 billion; as of June 30, 2015, pro forma combined net cash stood at EUR 8.1 billion.
About Nokia
Nokia is a global leader in the technologies that connect people and things. Powered by the innovation of Bell Labs and Nokia Technologies, the company is at the forefront of creating and licensing the technologies that are increasingly at the heart of our connected lives.
With state-of-the-art software, hardware and services for any type of network, Nokia is uniquely positioned to help communication service providers, governments, and large enterprises deliver on the promise of 5G, the Cloud and the Internet of Things. http://www.nokia.com