10 Tips That Will Help You Become A Global Business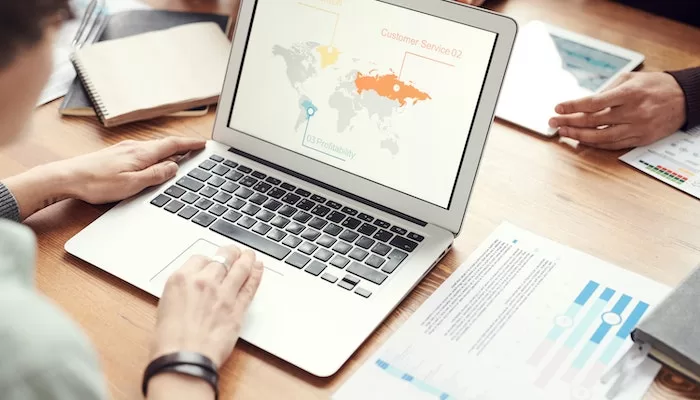 When it comes to expanding into international markets, there are many elements that need to be taken into consideration.
The Following 10 Tips Will Help You Successfully Branch Out And Become A Global Business.
1. Research local laws and regulations
Before jumping in head first, it's important to research and familiarize yourself with the local laws and regulations of any country that you plan on doing business in. This includes understanding their tax systems, labor laws, and intellectual property protection requirements.
2. Develop a strategy
Having an established strategy is essential for success when branching out internationally; this should include specific goals as well as a timeline for achieving them. Additionally, developing detailed plans on how to produce, deliver, market, and sell your product or service can help ensure you're prepared for the challenges ahead.
3. Develop an international website
Having a website that caters to potential customers in other countries is key when attempting to expand internationally. This includes translating content into multiple languages, using local payment methods, and displaying prices in the currency of the target country.
4. Utilize local influencers
One great way to attract potential customers from around the world is by leveraging local influencers who have a strong following within their respective market. You can do this by partnering with them directly or offering them incentives to promote your brand through social media campaigns or sponsored blog posts.
5. Invest in global marketing campaigns
Global marketing campaigns are a great way to reach potential customers in international markets. This could include digital advertising, email marketing campaigns, search engine optimization (SEO), and more traditional methods like print or television ads.
6. Adapt to local cultures
Understanding the unique cultural values of each market you're attempting to enter is essential for success. This includes understanding their customs and preferences when it comes to product design, packaging, and even the tone of voice used in your messaging.
7. Evaluate different delivery methods
Delivering goods internationally can be a challenge if not done properly. You should take the time to research different shipping companies and their rates so that you can determine which method best fits your needs while keeping costs low for customers.
8. Consider global partnerships
When attempting to branch out internationally, it can be beneficial to form strategic partnerships with local companies who understand the target market and can help you navigate the complexities of entering a new country. This could include setting up distribution centers or even partnering on joint marketing campaigns.
9. Monitor customer feedback
Keeping an eye on customer sentiment is vital for success when branching out into international markets. Make sure to regularly monitor reviews and customer inquiries so that you can quickly address any potential issues and adjust your strategy accordingly.
10. Obtain LEI
A Legal Entity Identifier (LEI) is a unique code that is required for companies who want to do business internationally. This LEI will allow you to identify yourself when doing cross-border transactions and ensure your company's compliance with local regulations. Be sure to do your research or leiregister.dk for more information.
Finally,
By following these tips, you can set yourself up for success when branching out into international markets. With careful preparation and execution of these strategies, you'll be well on your way to becoming a global brand.