10 Reasons To Buy Real Estate Overseas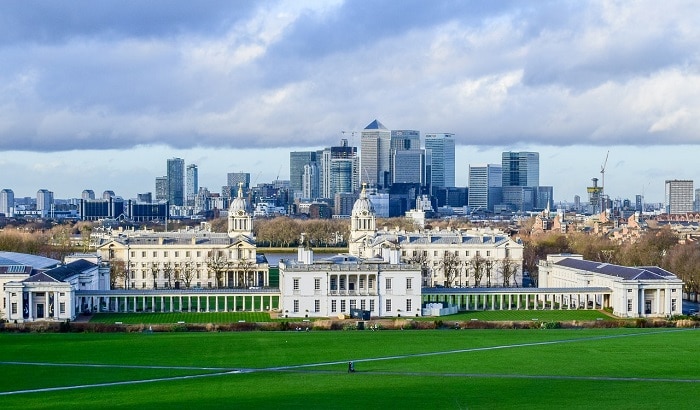 It's always exciting to buy a new house, but when you have the opportunity to buy a house abroad, it's a whole new ball game. Buying a piece of property in a new country can be more complicated than buying a property in your own country – and that's often difficult enough! The thing is, buying a home abroad is often an excellent investment move, but it's so much more than that, too. It's not the same as investing in the stock market. You have to be an active participant in the ongoing admin and maintenance of a house, and that takes a lot of work.
It's your job to ensure that the property isn't falling apart, that you are paying the right taxes and mortgage and that you understand the law surrounding properties in the country of your choice. While you are busy making choices and investing in properties, you will possibly be increasing your net worth at the same time. It's one of the biggest upsides to real estate as something in which you can invest. There are plenty of reasons that owning property overseas is beneficial to you, and we've got ten reasons you should invest in overseas property below:
You're Owning A Home In The Sun
Most people buy a home overseas in the pursuit of sunshine and "the dream". They buy a second house by the ocean in a far-flung destination, and the reason for looking abroad is because homes in the sun are far cheaper than those at home. It makes affording a second home more of a possibility for you and your family.
If you spend most of your life paying off a property in another country, you get the chance to retire abroad and live the rest of your days from the profit in the house that is worth more1 you can take advantage of the fact that overseas in certain countries offers you the chance to live at a super low cost. This can make a massive difference to the way that you want to live the rest of your days. Living cheaply in your retirement years is a good way to live the best life you've always wanted without panicking you're going to run out of cash.
Embracing Cultural Experiences
From the food to the new knowledge of overseas property purchases, you're going to be able to embrace new cultural experiences when you buy real estate overseas. You will become a local, and this allows you to immerse yourself in a new way of doing things. You can enjoy those new experiences and feel like you are part of a new place. Two homes can enhance your security for your future.
Diversifying Your Investments
If you are invested in the stock market and you already own a property, then owning another property abroad is going to be your way of diversifying your current portfolio. You are no longer only invested in one country; you are invested abroad. Your eggs are no longer in one basket: they're scattered into many baskets!
Currency Diversity Benefits
Investing in the country you are in means investing all your money behind your currency. If you invest abroad, you're going to gain benefits from the currency in that country, too. Your investment is no longer dependent on just one currency, so it's the same as diversifying in the same way you have your investments.
If you own a home abroad, you have the possibility of working abroad and thus earning cash in another country. Not only that, but you can let your home out via sites like AirBnb, or you can get some tenants into the home and earn an income via rent. If you can earn an income abroad, you can integrate better into the community and feel fantastic for it! It is a smart idea to have an income stream that doesn't come from the same place you already work in.
If you have investment properties overseas, you can deduct the cost of travelling to those properties from your taxes. Real estate investors love to save cash, and this could be a good way to effectively travel for free! You get the money back from your taxes later on, and you can still visit your home abroad as much as you like.
You Get A Secure Hard Asset
Did you know that property is a hard asset? These types of assets are those that are sensible as an investment. They store value easily and the value of your property will never fall to zero. You will always either be able to rent it out or sell it if you want to earn from it, but your stock market investments can fall to zero at any time.  You will always have a profit line from your property, and that makes it an incredibly secure asset to have.
You Can Profit From The World's Boom In Agriculture
Some of the most solid investments over the past few years have been in agriculture. Given that the population of the world is growing right now, farmland is shrinking. If you have a land investment, you can develop it properly and give back to the country. You will be able to make a large profit, and that will help! Being able to invest in a good portion of land is a smart investment, and you can see your investment grow.
When you buy property overseas, you will find that this is a tax-efficient investment. You have the opportunity to grow your wealth and store it, without paying over the odds in taxes. There's nothing wrong with being more efficient with your taxes and you have the chance to earn a good chunk of money for your retirement at the same time.
Buying property abroad is going to change your future and secure it. Why not seek out a new property today?